In March of 2001, around five months after my birth amidst the sticky air and busy roadways of the Egyptian countryside, my mother carried me onto an airplane bound for the United States.  In March of 2019, I stepped off a flight in Cairo, returning home for only the second time in the last eighteen years.
For nearly two decades, I longed to return home, see my extended family, and know the culture I was separated from at birth; however, as someone who grew up in a low-income household, going back to Egypt was a rare treat, something that only happens once every decade. This spring break, however, my dream came true: I was offered a full scholarship to travel to Egypt with a group of other students and alumni as a part of the Harvard Alumni Association's (HAA) Travels program. For this unbelievable week, I not only visited Cairo's most renowned tourist sites, from the ancient pyramids in Giza to the Cairo Tower, but I also connected with family members I had not seen in more than a decade.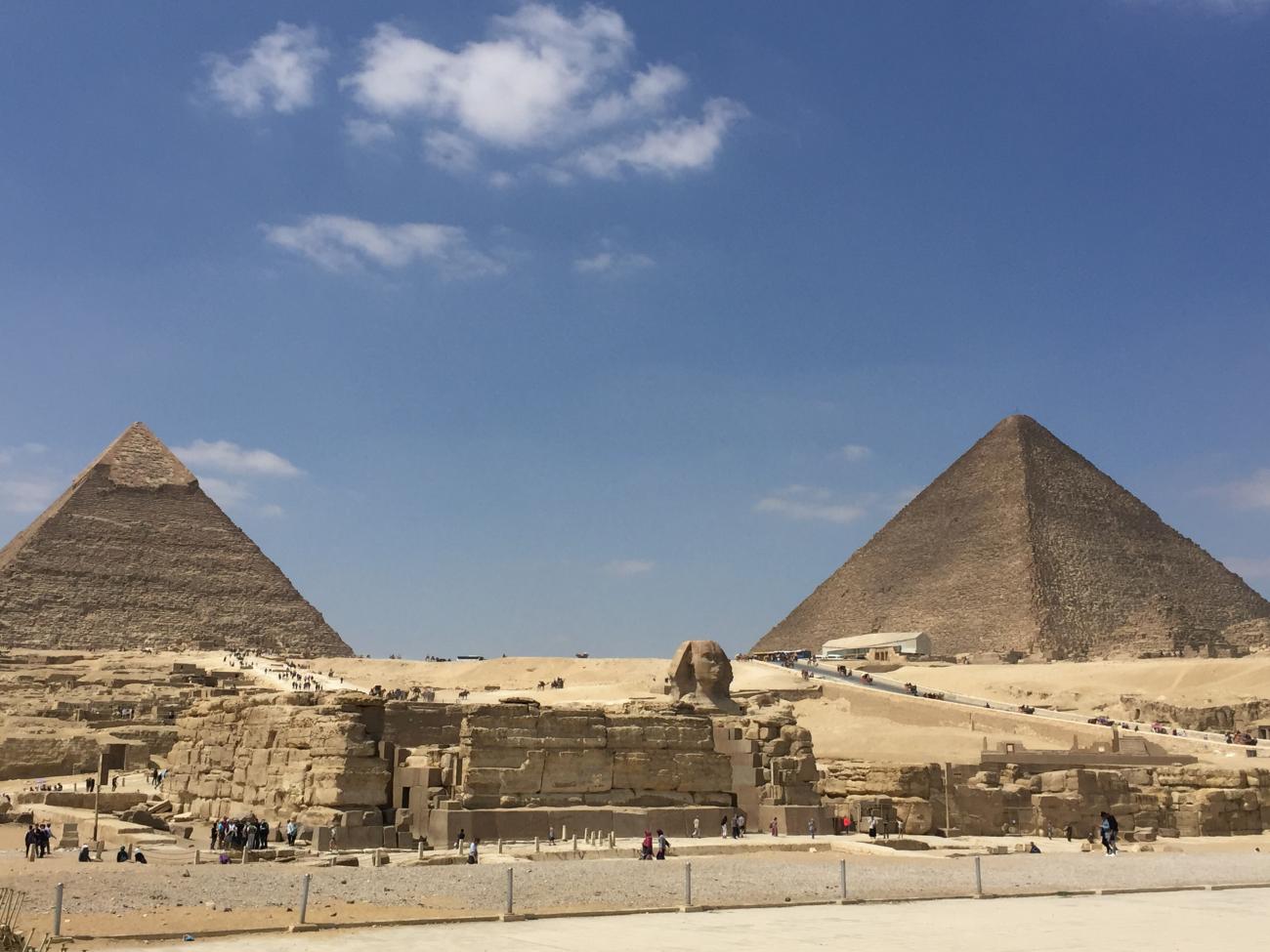 Throughout the last week, our group, which was made up of undergraduate students, a professor, and interesting alumni from across the US, traveled across what seemed the entirety of Cairo to understand ancient Egyptian history as well as Islamic influences in the region. Our first few stops were the pyramids of Giza and the Museum of Egyptian Antiquities, where we scaled the inside of one of the pyramids, took a camel ride across the desert, and saw the remains of real mummies. From there, we traveled to the heart of Islamic Cairo, where we visited Al-Azhar Mosque, a famous and historic Islamic center, and the City of the Dead, an ancient cemetery where many families still live.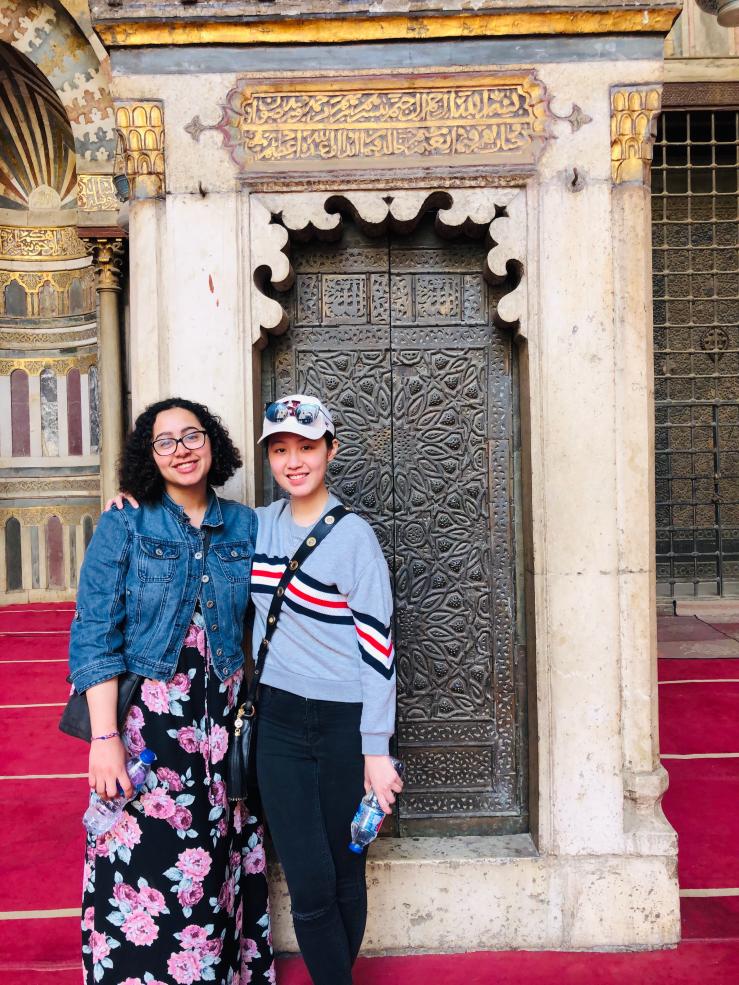 Outside of the structured programming, I was determined to be immersed in my own culture and language. During my sporadic slots of free time, I visited family members in the area, seeing my grandmother in person for the first time in eleven years. Finally, I also roamed the busy streets of Cairo, drinking sugarcane juice next to Tahrir Square, the site of the 2011 Egyptian Revolution, climbed up the Cairo Tower, and took a sailboat along the Nile River.
For as long as I can remember, my life's goal has been to return to Egypt; however, I was never able to due to financial limitations as someone who grew up in a low-income, immigrant household. However, as a Harvard student, I have not only managed to accomplish this goal, but I also did it only a year after I was admitted during the regular decision cycle last March. The feeling of being home and immediately welcomed not only by family but also by average Egyptians that I met during my trip is indescribable, and an experience I will never forget for as long as I live. I'm not sure what the future holds next for me- perhaps I'll look into studying abroad for a semester in Jordan or visiting Tunisia during our next winter break.
Either way, I'm more confident that my status as a low-income student will not limit my ability to have valuable experiences during my time here at Harvard.