I never actually toured Harvard as a prospective student. 
It was such a distant dream that it never occurred to me to actually visit. My first time on campus, or even in the state of Massachusetts, was Harvard's accepted students weekend. It was that sunny morning in April when I first fell in love with the campus.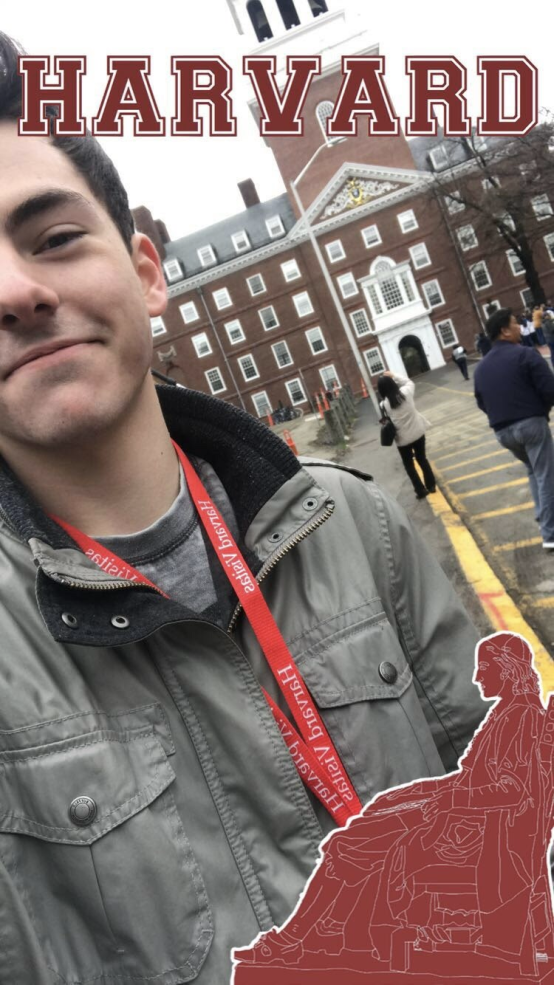 Since then, I've given a countless number of tours on similarly beautiful days. Of course, there were also the cloudy tours. The rainy tours. The windy tours. The tours where by the end I couldn't feel my face. I've given tours with broken umbrellas, through protests, pre- and post- big midterms, on good days and bad days. 

And each time, I spoke with a different group of students, parents, and counselors from all over the world, each with new questions and interests. Each time brought up a story I had never told before, or reminded me of an aspect of Harvard I had forgotten about. With every tour, I was given the opportunity to reflect on my time in college.

What started as my on-campus job became my weekly motivation. No matter how much work piled up, I could count on the days I gave tours. I spoke about my research, my friends, my classes, constantly putting my experience into words. These weekly summaries of my life helped me appreciate it over and over again. 
I was guaranteed to leave, remembering how lucky I am to go to a school like Harvard, especially as a first-generation college student.
It was also my weekly chance to not only remind myself of the opportunities I have, but also to introduce others to the possibilities of a school like Harvard. Nothing has been more rewarding than the times an underclassmen has approached me and said they attended one of my tours--that I had made them sure of wanting to come to Harvard. 

This year, my fellow tour guide and co-coordinator, Claire and I have since helped draft what will become the new virtual Harvard tour as we continue to adapt to a new socially distant world. The Harvard experience has undoubtedly changed for the remainder of my time in college. However, through our new virtual information sessions, I am still excited to share my experience with as many future generations of students as possible. I am eager to help prospective students aspire for greatness, so they can experience Harvard in the future, with as much wonder and awe as I did.