Between studying for my courses at Harvard and spending time in my dorm room in Winthrop House, I craved a third space where I could hang out, explore with my friends, and bond with others. A third space can be defined as a place aside from where you work and live. For me, this third space turned out to be a series of different locations within Boston, including the Charles River, the Boston Commons, and the Boston Public Library.
Coming from Chicago, I was eager to find a city culture within the Boston Cambridge area. Through rides on the T, walks along the river, and bike rides on Memorial Drive, I found solace in different places in Boston. I am a city girl at heart. I love being in bustling environments, exploring cities for their architectural appeal, and yearning for cosmopolitan places.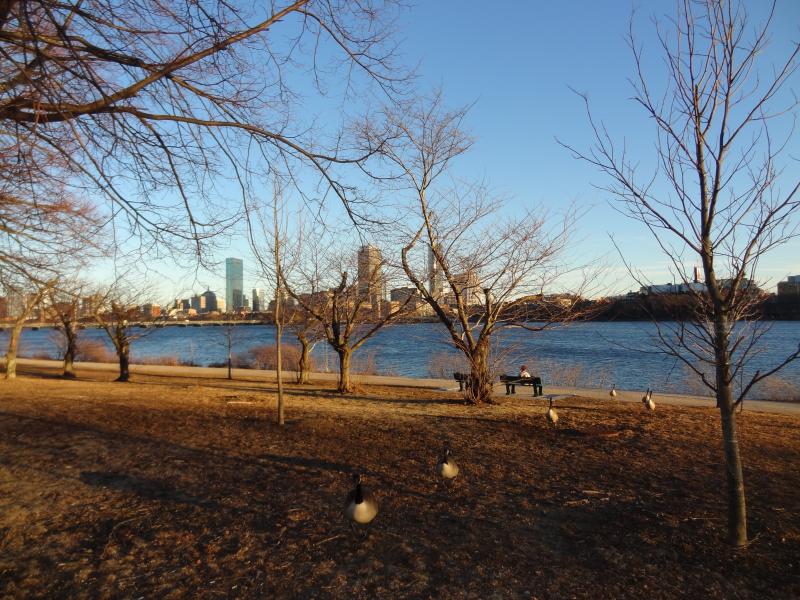 One of my favorite ways to practice self-care is by riding my bike along the Charles River. The river is particularly beautiful during the warm months, and the water provides a great contrast from the skyscrapers above. It is the perfect balance of nature and city.
The Boston Commons is one of my favorite places in the city year-round. There is always something to do and scenery to enjoy. The Boston Commons used to be a grazing area for the city's cows many years ago. Now, it is an area where people from all over come to walk along the paths, admire the trees, and sit beside the pond. It is a series of different sections, and my favorite is the Public Garden. Aside from being America's oldest park, its centrality to the city makes it an integral landmark for navigating Downtown Boston.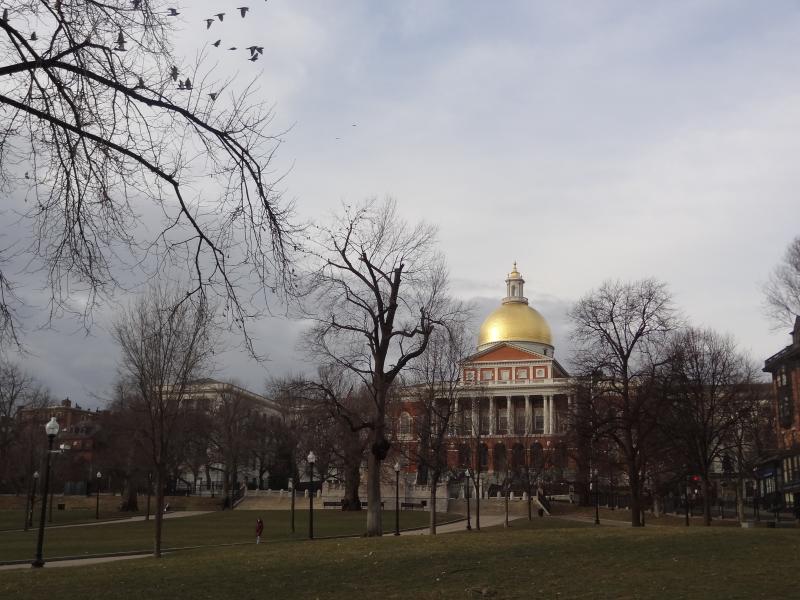 The Boston Public Library is one of the biggest library systems in the world! The library is full of different meeting places for students, community members, children, and more. It is a place for everyone! It is a historic place and encompasses endless different areas to explore, including art galleries, a tea lounge, great study spaces, a news studio, and endless stacks of books. I recently went to the library to get a Boston Public Library Card, which is available to students and people living in Boston. I never get tired of seeing the beautiful building and walking through its courtyards.
I was able to find these places through going out and exploring Boston. My curiosity to learn more about the city spurred outings with friends, weekend day trips and pleasant walks around the city. As a student, I found peace in being able to venture off campus and made it my duty to head into Boston and the surrounding areas at least once a week. I encourage everyone to go out into their community and find their "Third Place."