During the initial transition to online classes at home, my biggest challenge was keeping up my motivation and concentration. My attention was diverted from the passages in my textbook to the pictures in my third grade school yearbook. Even though I'm now learning remotely with friends to hold me accountable, I miss the study spaces on Harvard's campus.
However, as much as I love our most popular study spaces at Harvard such as Widener Library, the biggest library on campus and common result for Google searches; The Smith Campus Center, a popular hub for student activity and work; and Lamont Library, an undergraduate library mainly full of Social Science and Humanities students constantly writing essays, I wish I could go to my favorite underrated spaces to study. So here are some of my favorite spaces near the Science Center Plaza, the considered "heart of campus," that may be helpful to a fellow student or future first-year.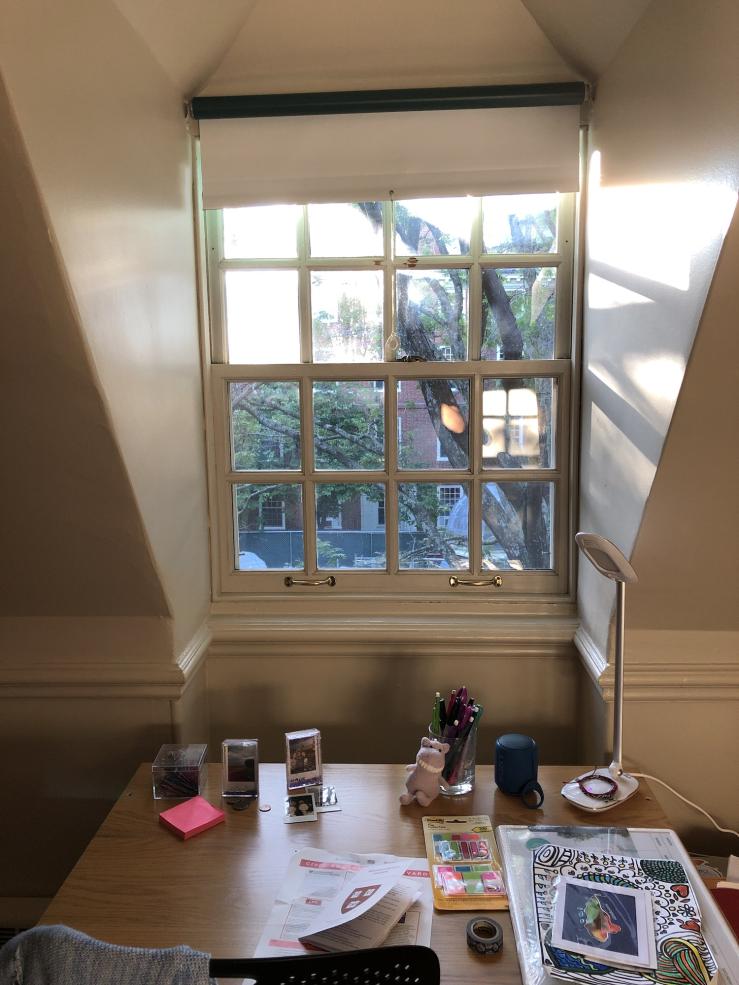 Every weekday I would have to head to my Chinese language class in the Vanserg Building, near the Divinity School. The trek was long; however, located between my dorm, Lionel, and Vanserg is the Laboratory for Integrated Science and Engineering (LISE) building. At the entrance of LISE there is a small café called Buckminster's Cafe. It is one of the places where you can use your Boardplus to get a lovely cup of Peet's Coffee and settle down for a bit to do some work. It's at a convenient location, near Annenberg (the first-year dining hall). I often enjoyed going there for an afternoon cup of coffee before heading to work, or to grab a croissant and squeeze in a quick vocab review session before heading to Chinese. Often students don't know about Buckminster's Cafe, but I was able to find out about it from upper-level students. Its noise level can range from air-conditioner silent to café chatter when some people hold meetings. The only downside is to be careful if you sit near the entrance door because every time someone came in, I would be blasted by the winter air.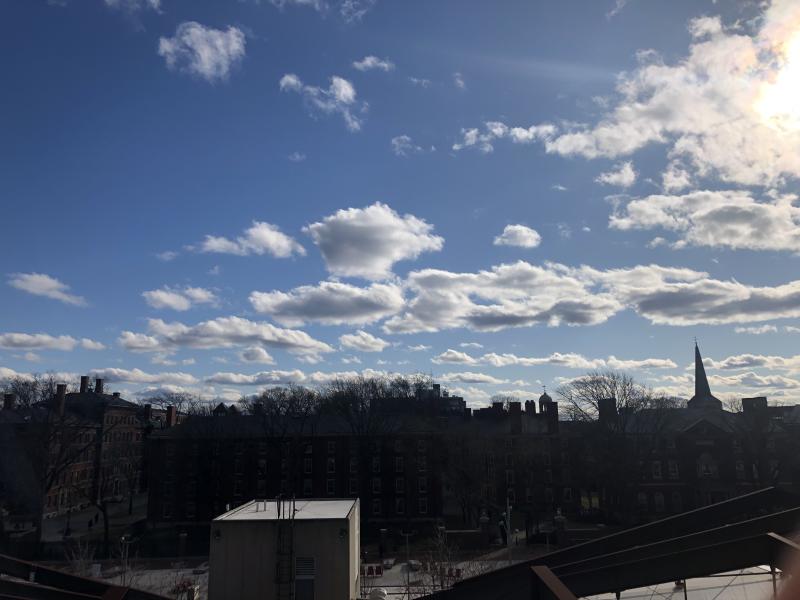 Another place I grew to love was my workplace, Loeb Music Library. I had heard of the music library and its practice rooms from peers. However, I never really felt courageous or intrigued enough to explore it until I saw a job posting on Crimson Careers. The music library is often a nice quiet place to get work done, check out sheet music, or hideaway. Most of the time, it is pretty vacant, with patrons coming in occasionally to check out compositions. It is one of the smaller libraries on campus but has three floors. One of my favorite parts of the library is the third floor. You can find not only a beautiful small study room with stained glass windows but also most of our collection of sheet music and an electric piano with headphones, so you can easily play some tunes in between your challenging math problems.  
The Science Center Library is known by students as a great space to work and socialize, but one place to get in the zone with a partner or alone are the fourth, fifth, and sixth floors of the building. These spaces are accessible by taking the back elevator, but space is limited. In the hallways leading to department and classroom offices, there are often small tables with a chair for one or two people. I started regularly going here to do work during the second semester while taking Statistics 104. The location is very convenient to everything first-year-related like first-year dorms and the first-year dining hall, Annenberg. Although I used the Science Center Library a lot, it often got crowded, noisy, or distracting. The top floors were often empty and quiet, similarly, during the day you could get a nice view of the Science Plaza and Memorial Church, which mark the center of campus. The only downside was that the hallways were between classrooms and tall glass windows so depending on the time of day you could either hear someone's class lecture or have to bundle up in your jacket as it got chilly.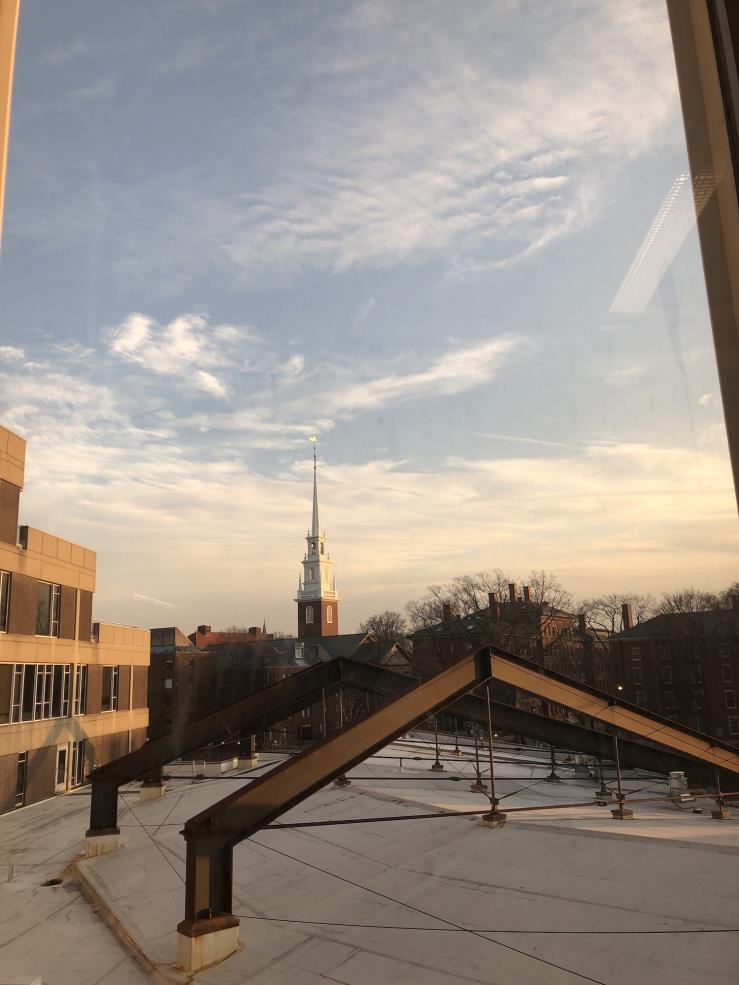 There are a lot of great spaces on campus and these are just a few. At home, my favorite study spot has become the kitchen table because it provides enough space to spread out all my work but is also within easy reach of coffee and snacks - although I don't know if my roommates approve. However, with finals slowly sneaking up, I have been missing these spaces even more. There is a lot that Harvard has to offer in terms of workspace, often it depends on the level of creativity to make a place work for you, beyond the most popular study spots. I hope to continue to share these spaces with others in hopes that one day they can provide you as much comfort and productivity as they provided me. To say the very least, if you ever visit them, you'll probably find me there too.