I can't believe I'm halfway through college.
It seems like only yesterday that I was lugging my bags through Harvard Yard in the sticky heat of Move-in Day. Time passes so quickly, it's almost terrifying.
Upon finishing my sophomore year, I've been confronted with many of the same anxieties I faced as a first-year: Am I making the most out of Harvard? Am I doing college right? Is there anything I'm missing? The coronavirus pandemic has added an extra layer of urgency to my reflections, as I've realized that campus life isn't a guarantee.
COVID-19 has completely restructured college education for the foreseeable future. We have a collective responsibility to curb the spread of the coronavirus by limiting in-person social interaction. College is social and communal by nature, so it's hard to reconcile this responsibility with our aspirations for the ideal college experience. We're forced to contend with the possibility that things will never be as they were. 
However, I'm hopeful that we'll find ways to adapt and retain old traditions that students hold near and dear. There's a lot of things I want to do before I graduate. So without further ado, my non-exhaustive Harvard bucket list for my remaining two years:
1. Go to Eleganza
Eleganza, Harvard College's largest student-run event, is a charity dance and fashion show with a reputation for being risqué. Models strut down the runway and perform challenging choreography with fire and confidence. Over 1,500 attendees flood the Eleganza venue every year, with VIP ticket-holders standing directly below the performers on the runway. Eleganza is edgy and electric, but above all a celebration of diversity, empowerment, and self-expression. I was so excited to attend my freshman year! I purchased a VIP ticket in advance… and then I slept through the show. Seriously. Took a nap and forgot to set an alarm. I've had major FOMO ever since.
2. Go to a Hasty Pudding Show
I also had a ticket to this year's Hasty Pudding show, but I never got to see it because of the pandemic. Hasty Pudding Theatricals (HPT) is one of the world's oldest theatre organizations. Every year, HPT puts on a student-written and composed comedy show with elaborate costumes, clever wordplay, and burlesque roots. One of my roommates landed a coveted role in this year's production, HPT 172: Mean Ghouls. I was bummed I didn't get to see her perform, especially knowing all the hard work she and her castmates put into the show. Rehearsals sometimes totaled 10 hours per day!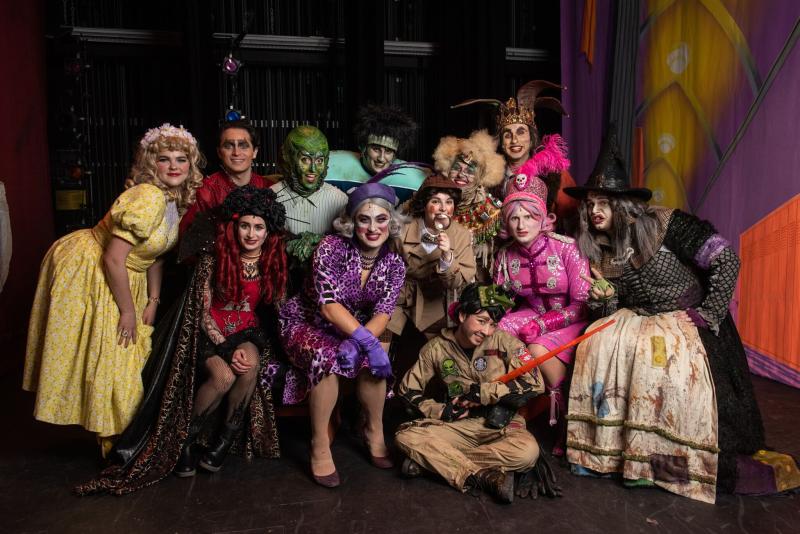 3. Score a date to Fête
Though Winthrop is clearly the best upper-level House at Harvard, I admit I'm still slightly jealous of our next-door neighbor Eliot. Eliot House's spring formal, Fête, is notoriously lavish – another student blog compares it to a scene out of The Great Gatsby. Now that it's the Roaring '20s again, I hope I get to dance to a live swing band and devour hors d'oeuvres in the Eliot courtyard. I just need to snag a +1 ticket (psst, Eliot residents, I'm over here!)
4. Attend a sporting event of every varsity team. All 42 of them.
Before I came to Harvard, I thought squash was just a fruit, and the first thing that came to mind when I heard "fencing" was white picket. Fast forward a couple of years, and I've watched Harvard athletes compete in the Collegiate Squash Championship and Ivy League Fencing Championship. I've attended my first field hockey, lacrosse, water polo, and wrestling matches, and I've enjoyed my old favorites, like football, basketball, and ice hockey.
Harvard has the most intercollegiate sports teams of any D1 school. By my count, I have watched 21 out of 42 teams compete, so I'm exactly on-pace to see them all considering I'm halfway through my academic career. However, athletics has been heavily impacted by the coronavirus pandemic, and all Ivy League competition has been canceled for the upcoming fall semester. It's hard to say when it will be safe for teams to travel between schools and fans to crowd into packed stands. When athletic competition does resume, I'll surely show out – even for my friends on the ski team, who often cross state lines to race!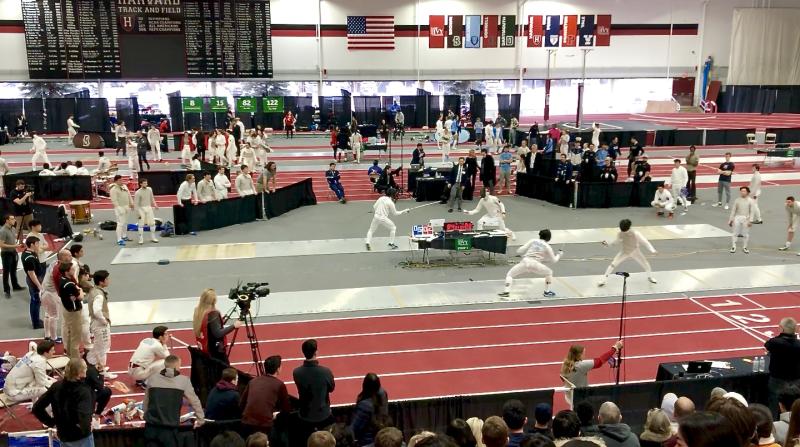 5. Explore Harvard's graduate schools
Harvard College is beautiful and expansive, so it's easy to forget that there are multiple grad schools adjacent to it, each with their own library collections, architectural marvels, and hidden gems.
This past year, I worked as a research assistant to a PhD student at Harvard Business School. When she gave me a tour, I was shocked to learn that the entirety of HBS is connected by underground tunnels. Business school students can migrate from dorm to classroom without ever having to go outside. As an undergrad who has to brave the cold to get to class, I'm so jealous!
Last fall, my friend Sara and I tried (to no avail) to find the mythical beanbag alley, a hallway lined with beanbags in Harvard Law School's Langdell Library. Dreamy, I know. I'm determined to eventually make it to beanbag alley and discover all the other secret nooks within Harvard's grad schools.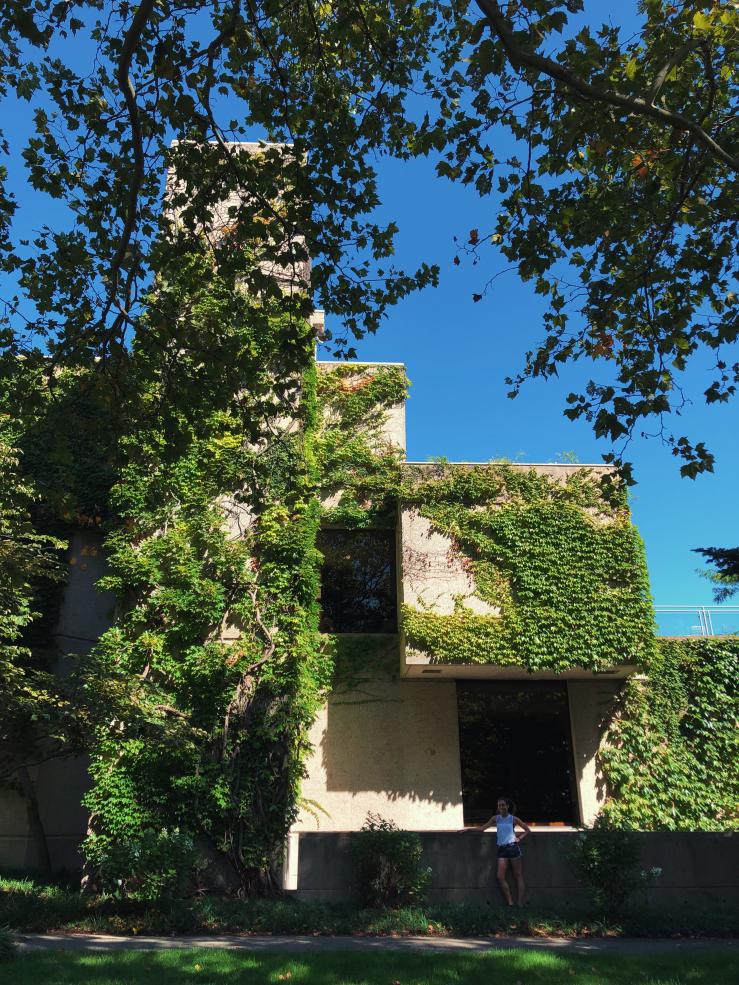 6. Skate on the Boston Common Frog Pond
The Boston Common Frog Pond is the centerpiece of Boston Common, a history-rich greenspace smack in the middle of the city. In winter, the pond transforms into an ice rink, and kids and adults alike lace up their skates to enjoy a day or night beneath the Boston lights.
I don't think skating on Frog Pond will be that different from skating anywhere else. But to me, Frog Pond symbolizes everything Boston-related that I have yet to experience. I also need to escape the campus bubble for a day at the MFA, a fruit-shopping expedition at Faneuil Hall, and a Red Sox game at Fenway. Another goal of mine is to run the Boston Marathon, though I may not have time to do so before I graduate.
7. Visit a haunted house and a corn maze
Last fall, I knocked one New England classic off my bucket list – I went apple picking for the first time. Some friends and I took a day trip to an orchard and brought home bags of crisp, crunchy apples and jugs of apple cider. 
Next up on the New England fall checklist: a haunted house and a corn maze. As someone who loves Halloween, horror movies, and being scared in general, I'm looking forward to visiting one of many supposedly terrifying haunted houses just outside of Boston. I've never been to a corn maze (or a hedge maze), but I've always wanted to go.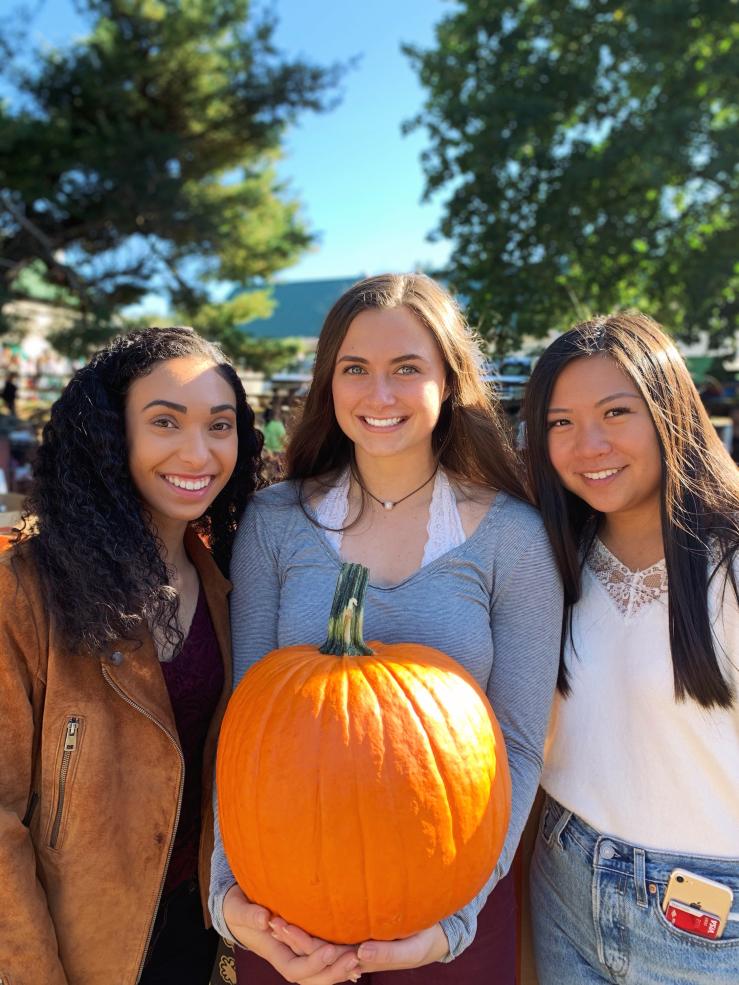 8. Write a thesis 
Surprise, surprise – I do have some academic goals, believe it or not. Thesis-writing is optional for most students at Harvard – and extremely time-intensive – but I've always known that I want to take on the challenge. I view the senior thesis as a capstone to college. Though writing 40 to 100 pages sounds downright painful, I'm genuinely excited to work closely with faculty members on a project about which I'm passionate.
In conclusion, I'm looking forward to more friends, more fun, lots of dancing, and a healthy dose of library time. Now that my Harvard bucket list is enshrined in a blog post, I guess I have to do it. Cheers to getting out there – I'll check back in two years!