Walter Johnson takes a different approach to teaching.
Though students who take Johnson's courses may learn about the history of slavery, global capitalism, or racial injustice in St. Louis, Missouri, they will most definitely come away with a new understanding of themselves and their relationships with others.
"I am super passionate about St. Louis and about justice. I am disgusted by a lot of the injustice and meanness in our society. I'm inspired by all kinds of actions and programs that try to imagine better ways of living in relationship to one another," says Johnson. "I guess what I try to do, as a professor, is model that for my students. I try to ask them to relate to one another in order to build a tiny fragment of a better future, just in their relationships to one another."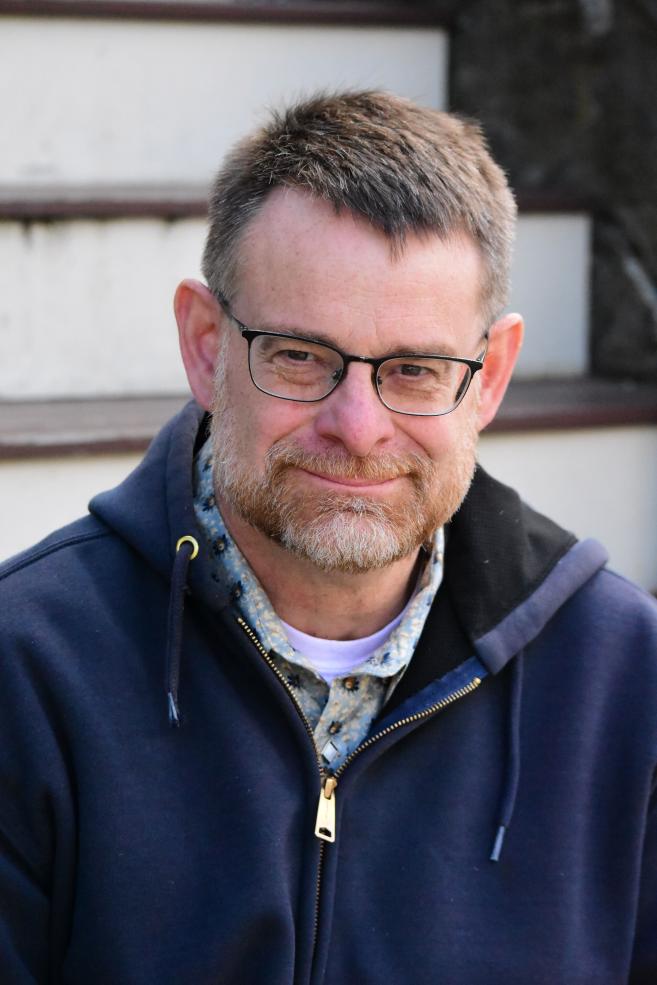 Johnson grew up in Columbia, Missouri before receiving his B.A. from Amherst College and his doctorate degree from Princeton University. While in Missouri, Johnson had no idea that he would later study history, become a Harvard professor, and conduct most of his research and service back in Missouri.
"I'm not one of the people who could say that I've always loved history, or that ever since fourth grade, I wanted to be a historian. That's not me. I tend to quote my colleague Vincent Brown, who says that the reason he studies history is because he hates it - it is the site of so much injustice," says Johnson. "What really sparked my interest in historical thinking, while in college, was a statement from the historian Herbert Gutman. He said that the study of history is a way to help us understand the given world as contingent. We start to see how what we now take to be given was put together, and often put together by force. We see the historical traces of violence, racism, imperialism, exploitation, and expropriation and then we are able to better think about dismantling the given world."
While at Princeton, Johnson focused his research on the history of slavery, which he now teaches as the Winthrop Professor of History and Professor of African and African American Studies. As an instructor, Johnson greatly values his discussions with his students, and he structures his courses in a way that allows him to do so.
"My courses are not about how much history you know, or what your honors thesis is going to be like, or how you can get a career after Harvard. My courses talk about what it is like to be a young person, an ordinary person, or just a human being in this world," says Johnson.
"Most people at Harvard feel as if they are on the outside. I feel that my mission is to help people along that boundary between the inside and the outside, where they can understand the institution and find networks of support and really powerful, galvanizing ways of thinking and yet still hold on to that sense of being maladjusted to injustice."
Though Johnson has many inspirations for his work, it was the 2014 uprising in Ferguson, Missouri that sparked many of his teaching interests and motivated him to become involved with organizations in St. Louis that support black cultural institutions and talented youth. In addition to the classroom learning experiences that Johnson gives his students, he  provides fellowship opportunities at these organizations in St. Louis, which he finds to be the most gratifying part of his job.
"The single most rewarding experience at Harvard, for me, is seeing some of the young people I have sent to St. Louis develop into people who try to shape their lives around the problem of injustice in the United States and, at the same time, develop relationships with one another that are deeply supportive, political relationships," says Johnson. "It is really inspiring to see that level of transformation, where really different people from Harvard can go and create community both with people in St. Louis and then between themselves. It seems to model a different way of living in relationship to one another and to the world."
As Johnson approaches his work, he is fueled not only by events in Ferguson and his work in St. Louis, but also the current reckoning over American racism and the Black Lives Matter movement.
"Everything I've done and everything I will do was shaped by Ferguson. For me, there was a set of questions that came out of the Ferguson uprising in 2014, and I think there are new questions that this current moment is helping me to think through," says Johnson. "I have been watching this uprising and have been, in many ways, inspired by it as well as horrified. There has been this enormous, unbelievable assemblage of people who have been on the streets, and they have taught us a lot about what our society is. They've helped to make more visible things latent about our society, particularly repressive state violence, and the tendency to protect the interests of property over the interests of ordinary people. I will definitely take this into my teaching."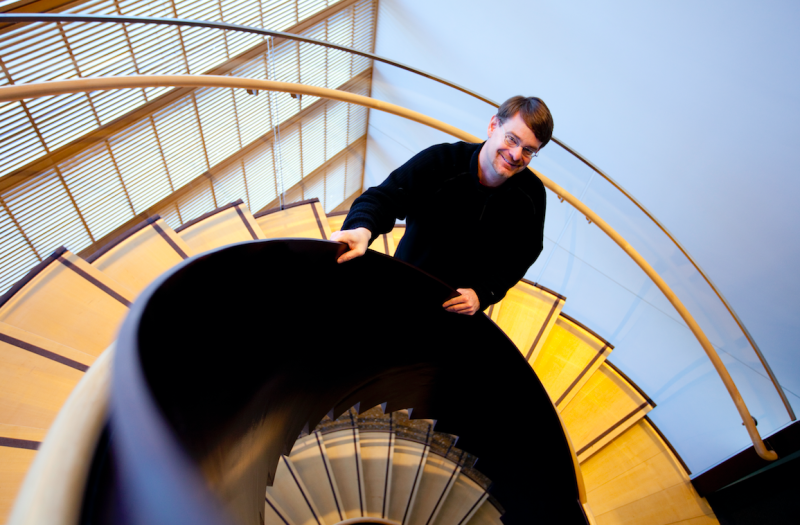 Outside of his work, Johnson is extremely passionate about caring for his five children and teaching them to be loving and just people. Though he is too competitive to play board games for fear of losing, Johnson spends almost all of his free time partaking in other activities with his family, most recently in daily quarantine-era walking tours of Arlington in the service of his eight-year-old son Felix's obsession with Pokemon Go.
Walter Johnson brings his passion and his conscientiousness into every aspect of his work, teaching, and family life. To students who are considering taking courses in History or African American Studies, Johnson advises that they embrace the self-reflection and interpersonal growth necessary for these courses, even if there is a fear of being uncomfortable or wrong. According to Johnson, there are incredible treasures hidden within these Harvard departments - treasures that Johnson has also found for himself.
"The people who I work with in History and African and African American Studies are some of the most brilliant, humane, and critical people I've ever met. I could go down a list - these are people who will change your life," says Johnson. "These departments are places where you find people who are, in a way, the most humane, and the most eager to embrace all people in their questioning, in their fearfulness, in their aspiration, and in their imperfection. That's what I have found in the little corner of the University that I occupy."
Walter Johnson teaches many courses in the History and African and African American Studies departments, including "Race, Capitalism, and the Coming of the Civil War," "St. Lewis from Louis and Clark to Michael Brown," and "Radical Capitalism and the Black Radical Tradition," which can be viewed in the course directory.