Manja Klemenčič embodies agency, self-empowerment and resilience - and she teaches these qualities to her students.&
As a lecturer on the Sociology of Higher Education, Klemenčič attempts to analyze and reshape effective learning by strengthening student agency in the classroom. In her research, she investigates and highlights the important roles, impacts, and agency that students have within their educational environments.
"The field of Sociology of Education treats higher education as a one-way relation. It focuses on how universities impact their students - their learning, their identity formation, their employability," Klemenčič explains. "But this one-sided research agenda misses the impact that students have on their colleges and universities. Through my research and my teaching, I try to correct this. The relationships between students and their universities yield two-way impacts: the university has an impact on students, but students also have an impact on their universities. Students, on a daily basis, shape the learning communities of which they are a part, be that through the courses they are enrolled in, the Houses they live in, the student organizations or athletic teams or art groups they are part of, or the University offices in which they are employed."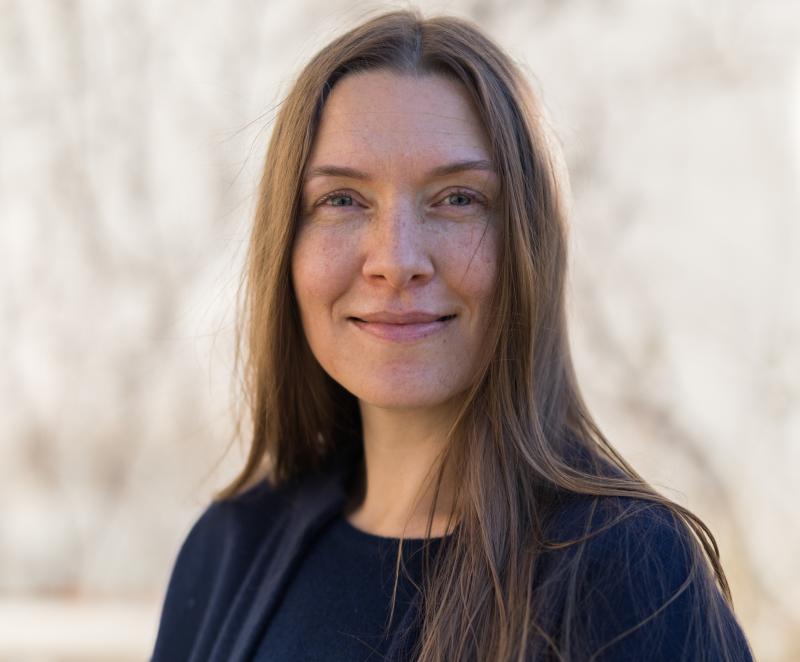 Klemenčič grew up on a small farm in Slovenia. In her early life, she experienced the totalitarian regime of the former Yugoslavia and lived through war, statehood building, and the transition to democracy and a market economy. These experiences allowed her to appreciate openness to other viewpoints, develop intellectual humility, and feel wary towards ideologies.
"I still remember the way things were, when your parents would tell you not to question or criticize anything to do with the Communist Party while in public. The stifling of questioning and criticism of ideas is dangerous for the future of democracies," Klemenčič says.
"Student years are a unique time to foster and sharpen critical thinking, to reflect and examine your own beliefs, what you care about, what matters to you, and what drives you. This is not the time to self-censor, to avoid sensitive questions, or to follow dogmatic views. Rather, it is a time to be courageous and allow oneself to be confronted with the points of view that one does not necessarily agree with. It is a time for self-authorship."
Klemenčič attended the University of Maribor in Slovenia, where she studied economics as a first-generation student. Here, Manja was deeply dissatisfied with the quality of her education - she felt as if she was only memorizing information and not truly learning. She craved reading and meaningful engagement with course material. When she studied abroad at Bard College in the United States, that academic experience "saved" her and, ultimately, shaped her current interests in higher education studies.
At Bard, Klemenčič began to "fill the gaps" in her education and discovered a new passion for debate. After returning to Slovenia, Klemenčič helped build and lead a country-wide debate program for high school and universities. Towards the end of her undergraduate studies, Klemenčič served as the Secretary General of the European Students' Union, a union for European policy making on higher education that represents almost 20 million students from 40 different countries. In this leadership role, Klemenčič discovered the efficacy that students can have in influencing higher education policies.
Klemenčič received her M.Phil. in European Studies and her D.Phil in International Studies, with a focus on Politics and Political Sociology, from the University of Cambridge. As she continued to fill the gaps in her education, Klemenčič recognized the power of self-improvement, hard work, and resilience.
"When you graduate from college, you need to have all the resilience you can possibly muster in order to tackle what's awaiting next," Klemenčič advises. "I needed to make-up for years of poor education in order to keep up with the demands of a rigorous graduate studies program."
In the classroom and in her many written works, Klemenčič continues to argue for the large role that students play on college campuses while also empowering and recognizing her own individual students for the impacts that they have on a day-to-day basis in service or leadership positions.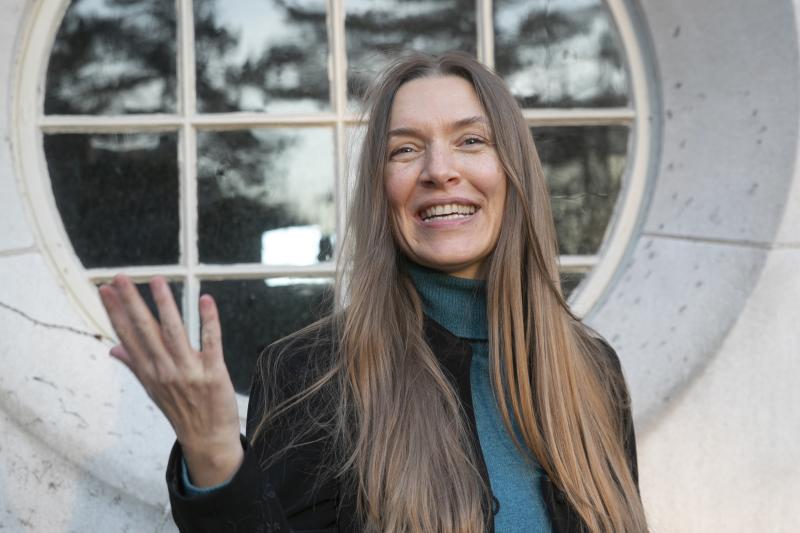 Outside of the classroom, Klemenčič can be found biking to her lectures, meeting with students in office hours or dining halls, spending time with her husband and two children, reading, gardening, or taking on do-it-yourself projects around her house and garden.
"You can take the girl out of the farm, but you cannot take the farm out of the girl," Klemenčič says. "It is all about being self-reliant."
Manja Klemenčič has many messages for her students. But most important is that each student has an incredibly impactful and important role in shaping the Harvard campus and community. She wants her students to know that the most cherished part of her work really is teaching. Though there are many parts of being an academic, it is the teaching and advising of students that Klemenčič finds the most rewarding.

Manja Klemenčič teaches courses in the Sociology and General Education departments, including the Mindich Engaged Scholarship course "Students Leadership and Service in Higher Education" and the General Education course "Higher Education: Students, Institutions, and Controversies," which can be viewed in the Harvard course directory.