Cambridge sometimes reminds me of a quaint little village with some cherished mom-and-pop shops still standing against the weight of retail chains and banks looking to buy property in Harvard Square. One of my favorite mom-and-pops is Brattle Square Florist.
Brattle Square Florist has a long and storied history in Harvard Square; it's over 100 years old! In early 2022, it was reported that Brattle Square would close its doors at the end of January. The owner announced that he has worked non-stop throughout the last few years, and it was time to close up shop and retire (as he deserves). That being said, I was extremely sad; I loved getting fresh lavender from Brattle Square, and it was a wonderful place to go to if I needed flowers for a friend or significant other, or just to spruce up my dorm!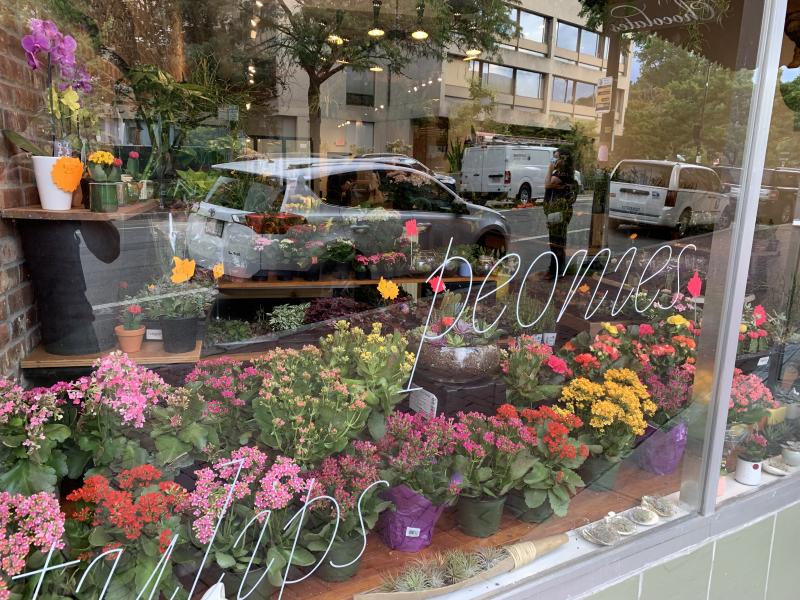 At the end of the month though, Brattle Square made a comeback. The Harvard Crimson reported that, instead of closing, the florist shop would undergo new management. Stephen Zedros, a member of the original family that owned Brattle Square, stepped up and took over responsibility for the store. The shop underwent a relocation from its old address to Brattle Street, where it became even more accessible to a student worker at the admissions officer like me. I walk past the shop every day I walk to work!
Over the summer, I took advantage of having the store be so close to my workplace and frequently bought flowers to bring some color to my dorm, and I expect to do the same this fall. In fact, I already have, starting with some calla lilies; my friends and I are planning on choosing flowers to buy based on their meaning and we kicked off the semester with purple calla lilies that signify new beginnings.
The other advantage of Brattle Square's new location is that it's now right next to L.A. Burdick's, the premier chocolatier in Cambridge! I can already see couples making the one-two stop at Brattle Square for roses before heading over to grab a chocolate set (or two) at Burdick's on Valentine's Day. This fall, while getting my own flowers, I've had the pleasure of watching first-years choose plants to decorate their dorm with — the succulent remains ever popular.
There's so much to do in Harvard Square, and Brattle Square Florist is one of the shops nearest and dearest to my heart. If you're ever in Cambridge, I recommend the carnations!