At first, I wondered, what is there to do at Harvard over Thanksgiving break? I learned there are actually a lot of wholesome things to do!
This year I spent my second Thanksgiving at Harvard. With a break that starts a day before Thanksgiving and the cost for flights being nearly double what they would normally be, it just doesn't make much sense to make the trek home. I wasn't sure about what I could do in Boston over the break, with many of my friends being gone. However, I learned that there is a lot to do when spending a Thanksgiving Break at Harvard! I'll be sharing what I've learned.  
Activities:
Explore Cafes 
While Capital One, Starbucks, and Peet's are all great, it is wonderful to make a longer trip to try new places, especially when you have more time on your hands. I have two special recommendations which I learned about over my breaks: 
Andala Coffee House: This coffee shop located in Central Square has Arabic coffee and a beautifully decorated space; it's perfect to stay and study.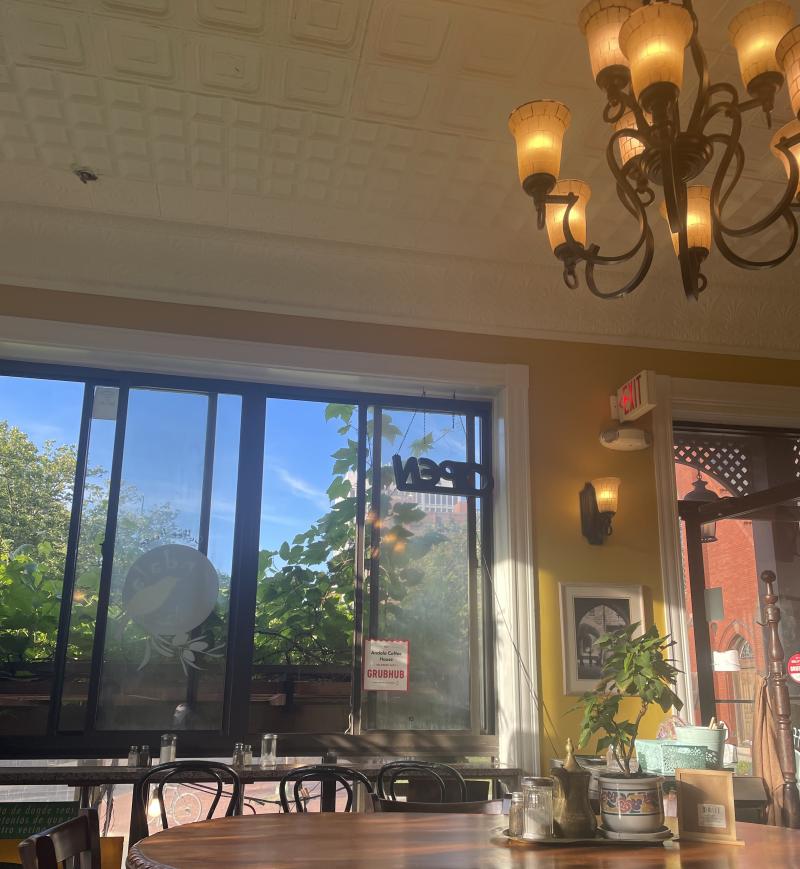 Caffe Bene: I am not exaggerating when I say this is one of my favorite cafes ever. While a little farther, this place has plenty of study spaces and a menu with delicious drinks and pastries. My personal favorite is their Ice Parfaits, which are perfect to share with a friend.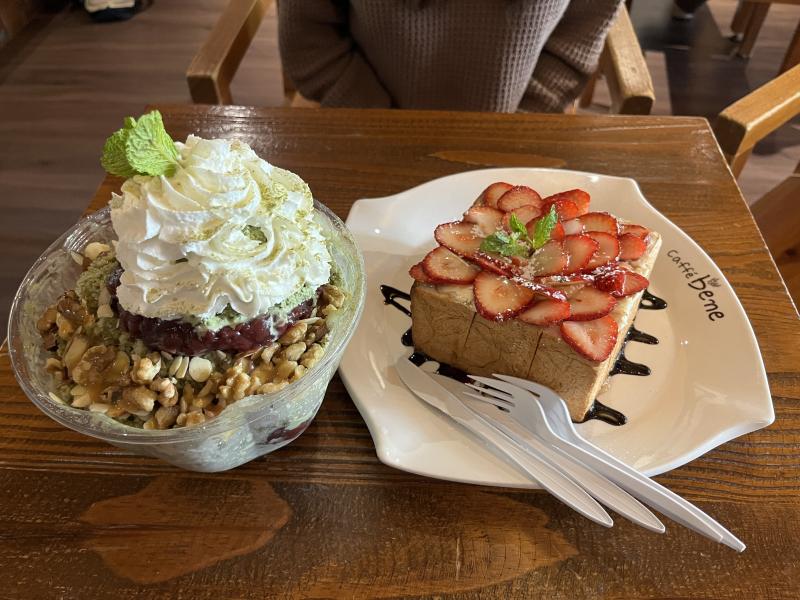 Go to Museums:
Thanksgiving break is a great time to visit the museums around Harvard and Boston. Pick a couple and spend some hours exploring. To stay close, you have the Harvard Art Museum or the Museum of Natural History.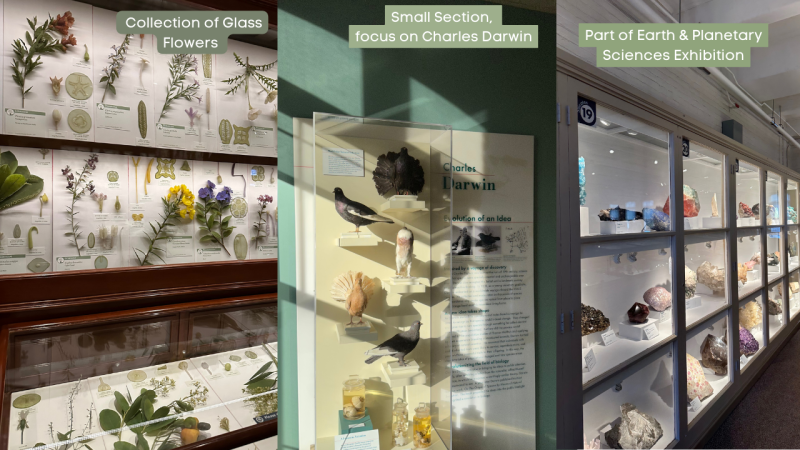 Another option is to take the T and go to the Museum of Fine Arts. For the MFA, make sure to pack a lunch and prepare to spend 2-3 hours taking in the different collections. For a different experience, you can make a short walk to the Isabella Stewart Gardner Museum.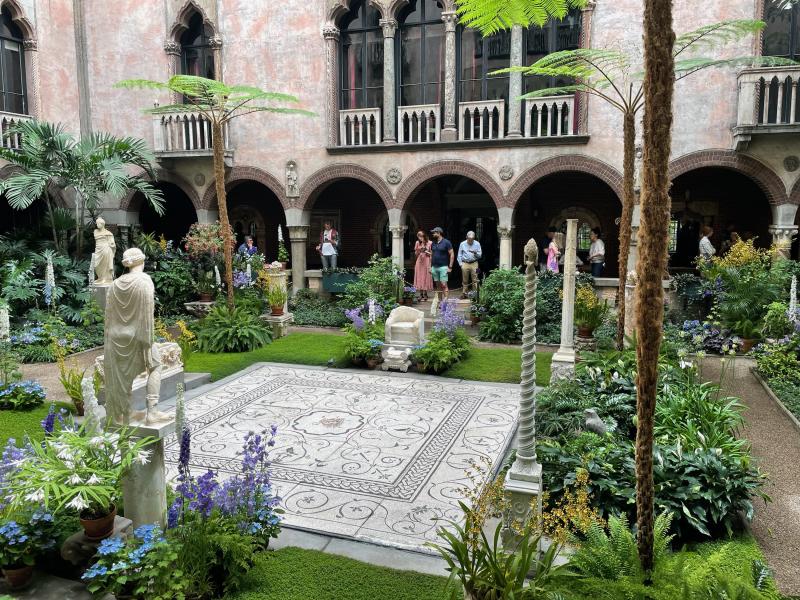 Lastly, I would recommend the Institute of Contemporary Art, with its modern art exhibitions, amazing gift shop, and dazzling view of Boston Harbour.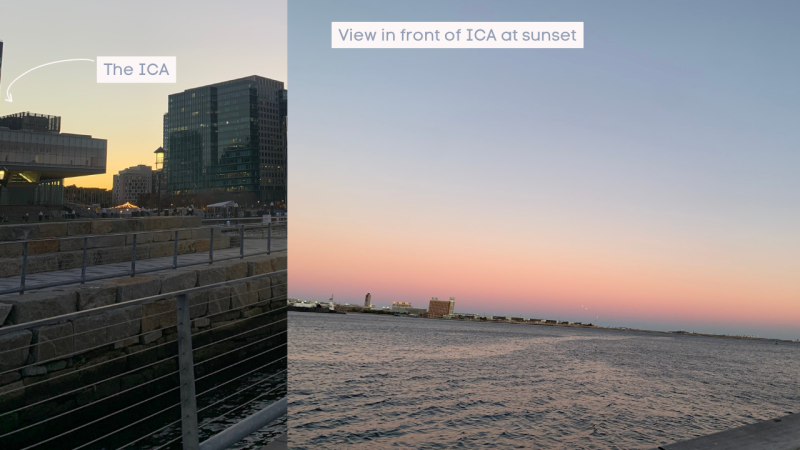 Visit the Holiday Market at Seaport
A great seasonal activity is the Boston Winter Market in Seaport, right by the ICA. Open on most days except for Thanksgiving, this cute market has many booths with items that could make perfect gifts for loved ones. Even if you don't plan to get many holiday gifts, this market is unique in its size and quality. Learn more about it and consider checking it out!
Thanksgiving Day:
While you can enjoy these activities on the days before and after Thanksgiving break, this may not be an option for actual Thanksgiving day, when nearly everything in the US closes for the holiday. Thanksgiving day on campus calls for organizing a meal with college friends, for which there couple of options.  
Go to Annenberg for dinner!  
Annenberg on this holiday is unlike any other day, for they bring out their traditional New England Thanksgiving Day dinner, usually at lunchtime. They will also decorate Annenberg beautifully, and have picture spaces for students. The staff is welcoming, and the dinner is truly one of the best meals I've had at Harvard. If you are around Harvard on Thanksgiving, don't miss out on this experience.
Cook and Have a Friendsgiving!
Another great option, and one which I tried out for the first time this year, was organizing a Friendsgiving with my friends that involved cooking.  Although you may at first feel like you are the only person staying on campus, I assure you that isn't the case. Many students stay on campus, especially if they live rather far from Cambridge. Ask around and you'll probably find a group of people to hold a Friendsgiving with. A few of my friends and I did this, found a kitchen, and cooked dishes to eat for dinner together.  
My friends were the ones who really put on amazing dishes, cooking baked mac and cheese and fried rice, and even making lavender-flavored ice cream from scratch. Homemade ice cream is by no means the expectation, but a Friendsgiving dinner can serve as an opportunity to share recipes from home or try out cooking something new.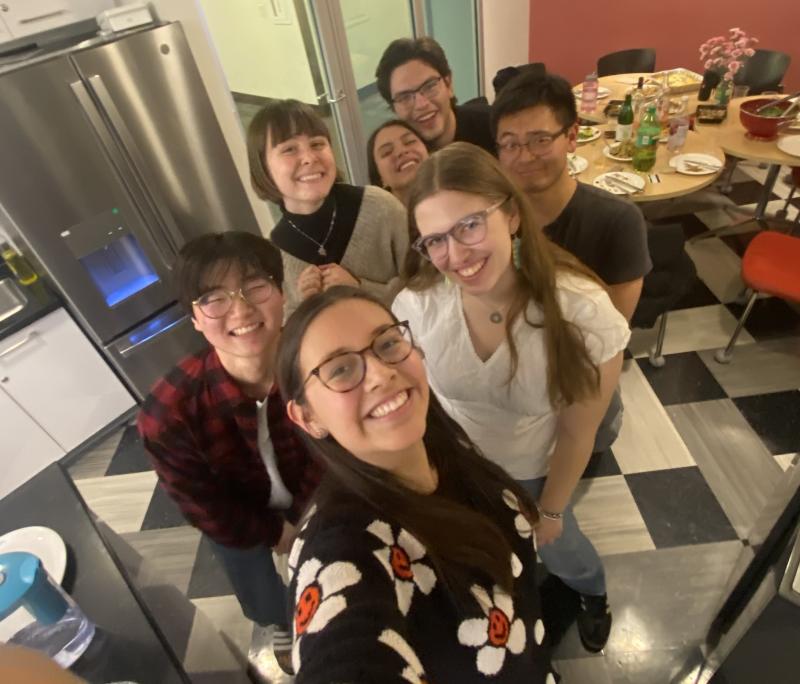 Your Friendsgiving can also be a mix of cooking and picking food from Annenberg or just picking up food and snacks. What makes this time special is hanging out with people who will make dinner a good time.  
While I listed many of the things I enjoyed doing during Thanksgiving Break on campus, there are still many other adventures you can take! One incredibly nice aspect of staying on campus can be just having the time to rest and take time for yourself. As the campus gains a slower rhythm, it becomes easier to rest, reflect, and prepare for the final weeks of the semester.
For all these reasons, I hope you consider Thanksgiving at Harvard a nice way to spend the holiday break.