Living in Harvard Square sometimes feels like I'm living in a different century.
The splattering of red brick on every street corner and the artistry of the gates and buildings on campus are something reminiscent of a different time. But then I look around and it is instantly clear that I'm living in the 21st century.
Corporate chains fill the majority of storefronts—the same chains you can find in modern shopping plazas and malls. While it is undeniable that much has changed in Harvard Square over the years, there are a few establishments that have won the battle in the test of time. This blog highlights a few of those long-standing staples in Harvard Square.
First, we have Felix Shoe Repair. Felix's was established in 1913—the final year on campus before World War I broke out which highlights just how long this store has been around. Christos Soillis is the current owner, and he started his apprenticeship as a cobbler at just 11 years old. Located at 1304 Massachusetts Avenue, Felix's storefront is covered in ornate window casings and sits in a historical red-brick building. If you ever need your shoes fixed, be sure to check out Felix's!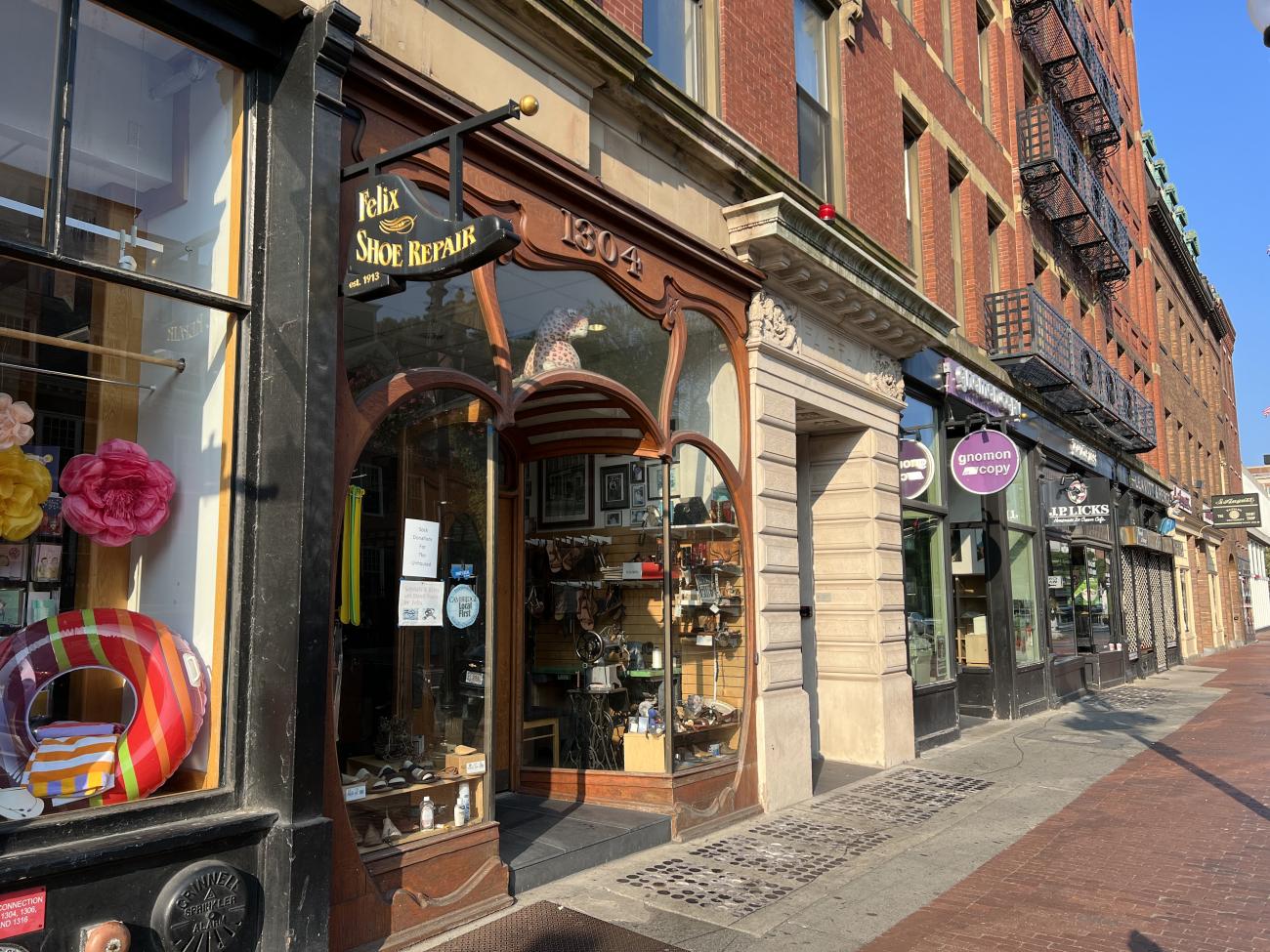 The next store we have is J. August Company. Established in 1891, this store sells Harvard branded apparel. Located only a few doors down from Felix's, J. August Co. has large bay windows displaying some of their merchandise for people on the sidewalk to see. Feel free to swing by and pick up a sweatshirt here the next time you're on campus! Finally, the last store I will highlight in this blog is Pinocchio's Pizza & Subs.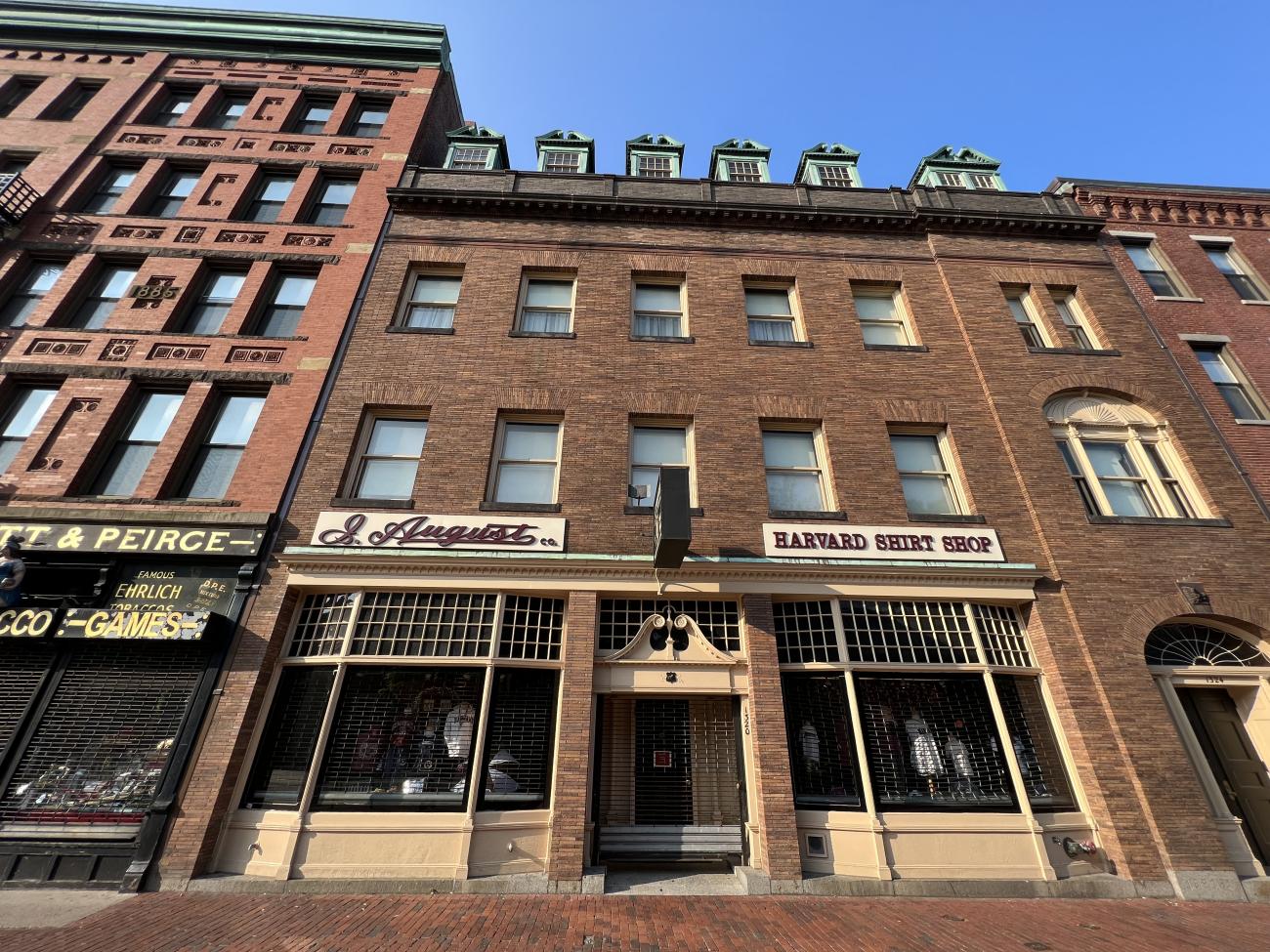 Pinocchio's has been in Harvard Square for over 50 years and has seen many famous students and visitors come through its doors. In fact, there is a photo of Mark Zuckerburg hanging on Pinocchio's wall from his time as a Harvard student. The restaurant has even been featured on Phantom Gourmet! If you're looking to eat like a Harvard student in Harvard Square, definitely go to Pinocchio's.
These are just a few of the many historic businesses that reside in Harvard Square, but they are becoming increasingly hard to find. While the chains may be great and new, definitely consider going to the old, small businesses in Harvard Square next time you're on campus!