Harvard has many food selections near Harvard Square. However, there are countless delicious food options outside of the Harvard area, but still relatively close or easy to get to by public transportation.
As both a Cambridge resident and student, I present my food guide for delicious lunch and dinner places in the area (ranked in no particular order) 
Citrus and Salt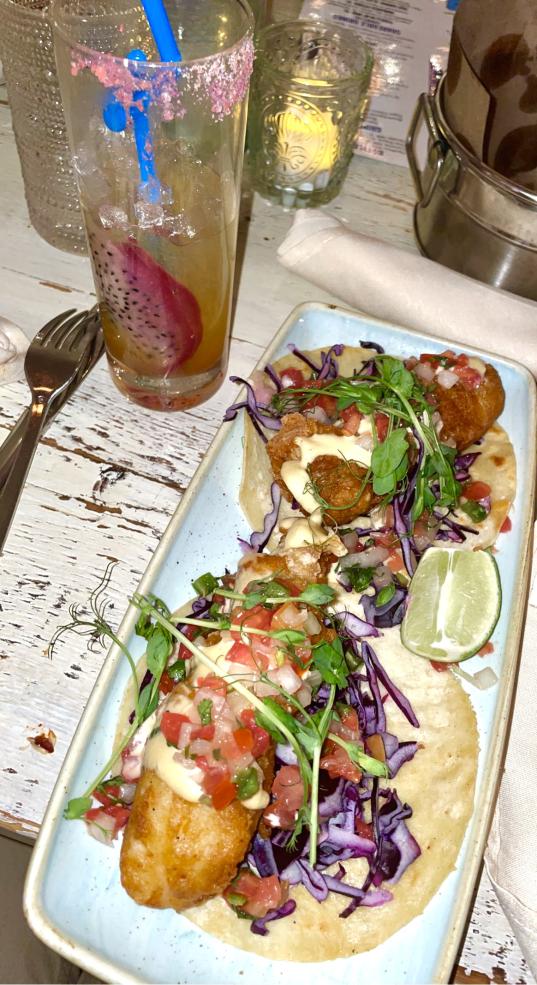 Citrus and Salt serves delicious Mexican food! Pictured above are their shrimp tacos and dragon fruit mocktails. Their chips and guacamole are really good as well. The interior of the restaurant is very pretty. This is perfect for a semi-dress-up occasion such as a birthday. This is also perfect for birthdays as they provide free dessert for the birthday person.
Tides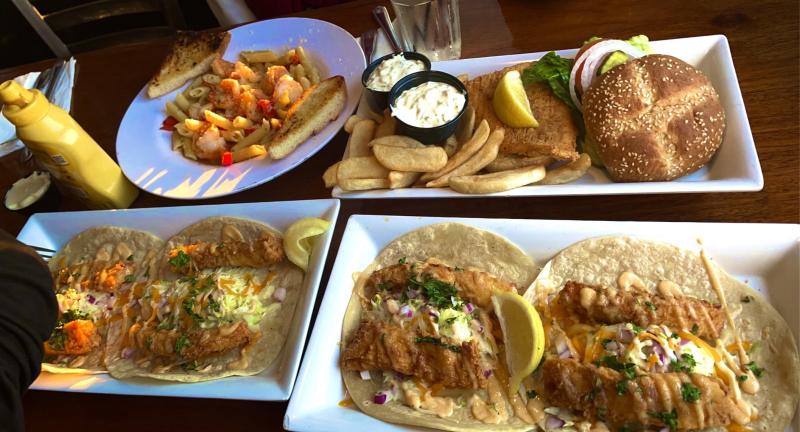 If you take a trip to Nahant Beach, you should definitely stop by Tides, located right next to it. This American restaurant has deck seating with a view of the beach and their food is amazing. I have not had a bad trip there and have tried different dishes every time. Pictured above are their shrimp tacos, shrimp scampi, and fish sandwich. But their shrimp scampi pizza is really good as well! 
Oasis Brazilian Cafe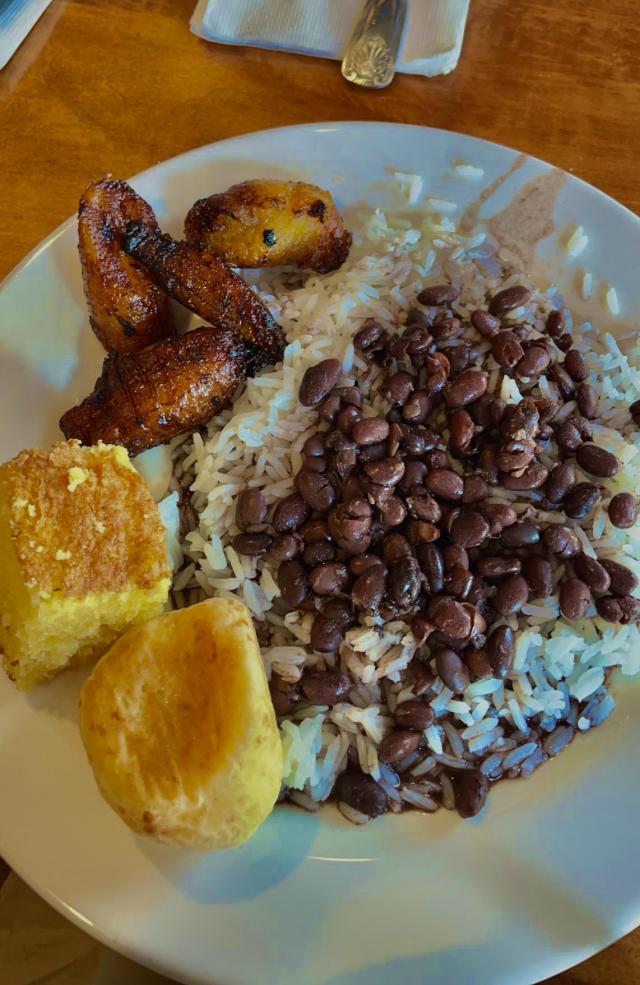 Looking for an all-you-can-eat Brazilian food place? Oasis Brazilian Cafe provides a buffet-style meal. Their food is very flavorful, and it is a great experience to be able to try a little bit of everything for a great price as seen above.  
Sugar and Spice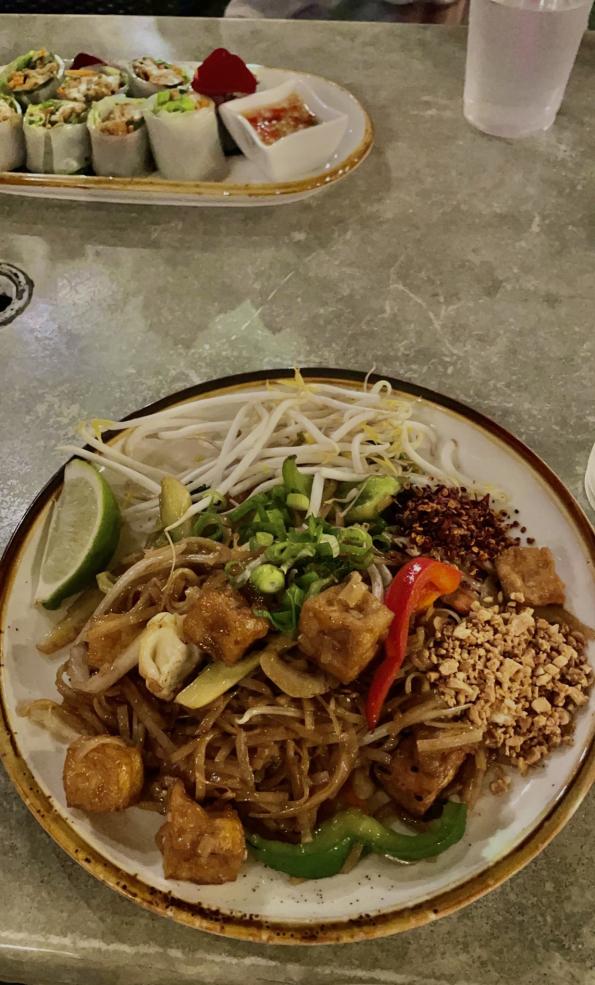 Calling in all fans of Thai cuisine. Sugar and Spice have the best quality and taste in pad Thai from all my pad Thai experiences so far. It is also very filling; it may even be enough for two meals! There is a T stop (short for MBTA, Boston's public transportation system) very close to the restaurant and they have outdoor seating when it's nice out. 
Puro Ceviche Bar 
Puro Ceviche is perfect to go with a friend or a small group to have a fun and intimate time. This restaurant located on Newbury St. has paella, which is enough to feed 2-3 people. The service was great, the people were nice, and, of course, the food was delicious. You cannot forget about their dessert either: their tres leches cake is a must-try! 
Koy 
I like to describe Koy as the perfect casual-fancy food spot for Korean fusion food. The setting of the restaurant is very pretty and intimate, and both the portions and quality of the food are great! The servers are very kind, and they always play really good music.