My interests have always been polarized.
I grew up as an actor, and fell in love with telling stories. I wanted to write, to direct, to act. More importantly, I wanted to think of ideas, feelings, and allow someone else to experience it too. That was magic. 

When I went back to high school, I fell in love with studying the brain.There were people who could study neurons and underlying mechanisms of how we think, to get a better understanding of behaviors and the way our minds work. That was magic. 

Luckily at Harvard, you don't have to declare your concentration until the end of your third semester. I needed the time. I shopped around classes, both in the Neuroscience department and in the Art, Film and Visual Studies department, but since they're about as polar opposite as you can get, the class times often conflicted.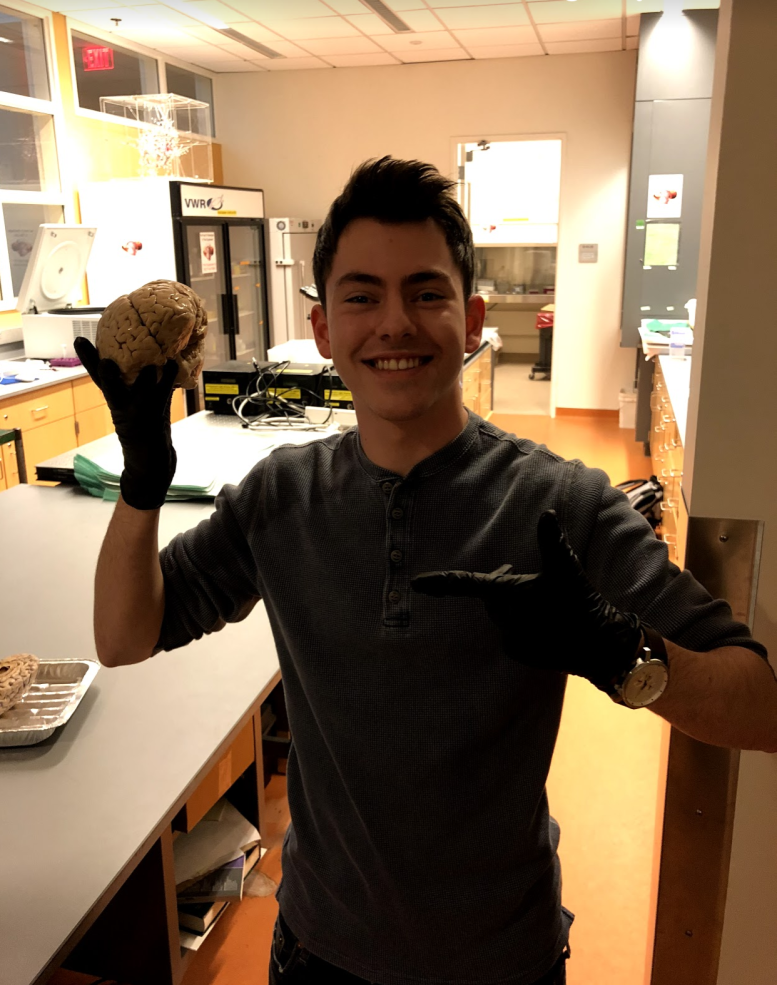 Sophomore year, I went to see a Neuroscience advisor, Ryan Draft, where I found myself venting for the millionth time about how I couldn't decide between my two passions. I complained how often I didn't see one without the other-- how much I'd want (and need) to know about cognition to make a blockbuster film. 

He finally looked at me and said what I had ruled out ages prior:
"Why not… study both?"
If I could link them in a compelling way that could combine into joint-thesis research, I could pitch it to both concentrations and graduate with a joint concentration.
In no time, I found a connection I grew to be obsessed with, between the "science" of making a movie and the science of the brain and visual perception. 

I, of course, was met with many raised eyebrows when I took the "study anything you want!" narrative a bit too literally. I rehearsed my elevator pitch to my friends, to my parents, and most importantly, to my film and neuro advisors who often looked at me like I had three heads. I was an over ambitious sophomore, no doubt, but my gut told me I wasn't crazy.

And then I discovered a Harvard Summer School Course, titled, "The Cognitive Neuroscience of Film". Bingo. I got to spend 8-weeks in beautiful Trento, Italy, and absorbed everything on that syllabus. The professor, Jeffrey Zaks, wrote an entire book on film's connection to cognition!
I wasn't crazy.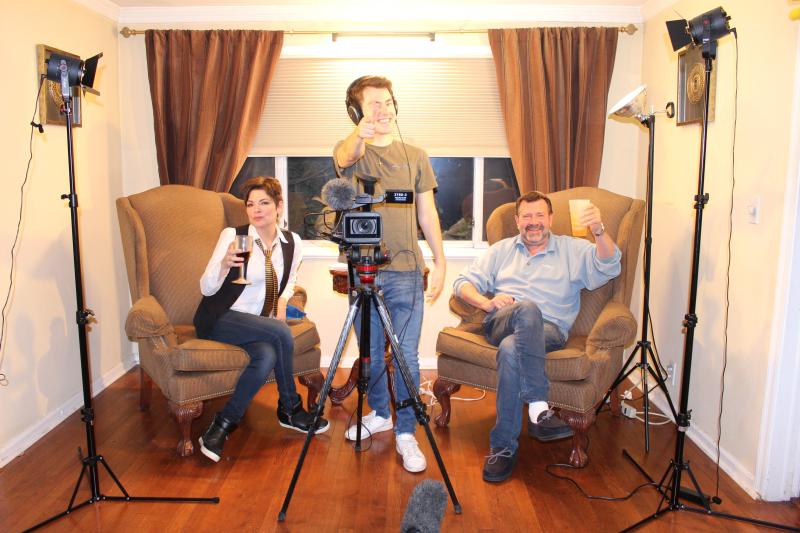 It became even more real when I began emailing research labs, to pitch my idea for a thesis. I met with Gabriel Kreiman, of the Kreiman Lab at the Harvard Medical School. (Right after meeting with another researcher who showed me her incredible monkeys -- But that's a tale for another time). Not only was he willing to take me into his lab, he was just as enthralled by such an under-explored and applicable idea. He paired me with a postdoctoral researcher, Jie Zheng, who happened to study ideas that could easily connect to mine. Since then, Jie and I have geeked out about the ways neuroscience can impact filmmaking and how films can give an insight into the way people interpret events, every time we meet. 

Although an unlikely combo, my advisors believed in me. Harvard managed to put me in touch with some of the researchers in an incredibly niche corner of thinking. A lab at the medical school not only took me in, but embraced my idea. 
Next year, I'll be the first person to graduate Harvard with a joint-concentration in Film and Neuroscience. 
This summer, I am working to create a stimulus set that contains a slew of movie events for my thesis. Based on how we edit the clips, Jie and I propose that we can exhibit some exogenous control over the audience's episodic memory formation based on how we edit the movie. And I get to make a documentary about the whole process that bridges both of my worlds. Now that's magic.