The Harry Elkins Widener Memorial Library opened in 1915. The library was built as a gift from Eleanor Elkins Widener to her son, Harry, who passed away on the maiden voyage of the Titanic.
During his time at Harvard, Harry began to amass an impressive collection of books. After he graduated from Harvard in 1907, Harry continued to collect books with the plans to donate his completed collection to Harvard one day. Mrs. Widener decided to honor her son's wish through Widener Library. Today, Harry's book collection is still on display in Widener Library.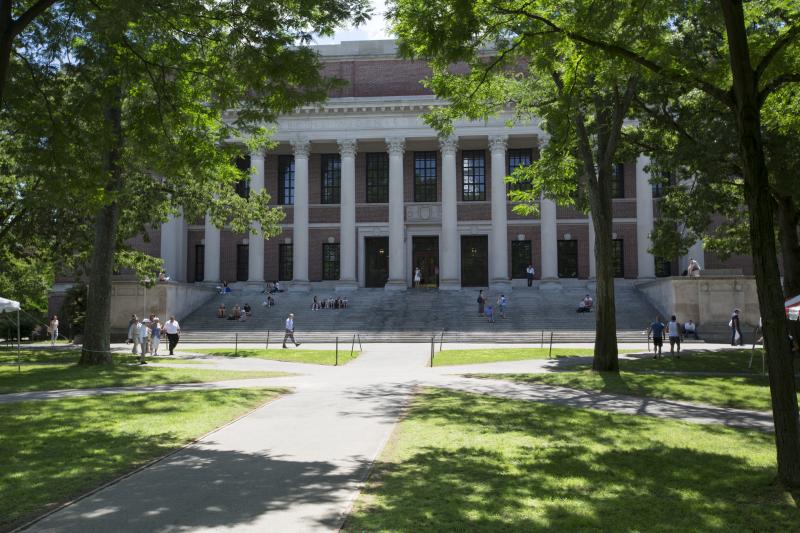 Widener Library is the largest library on Harvard's campus, and arguably, the most beautiful. Widener has 57 miles of shelf space and the capacity to hold over three million volumes.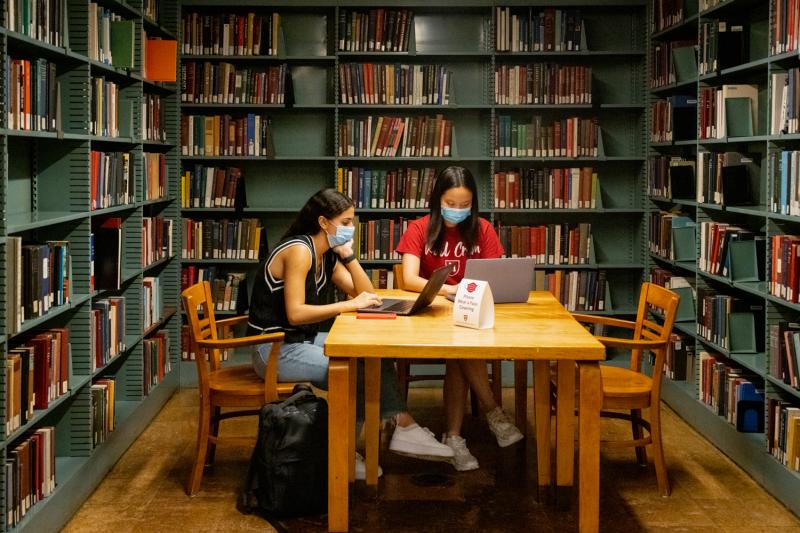 Widener Library has two main floors with completely silent study spaces, the most popular being the Loker Reading Room.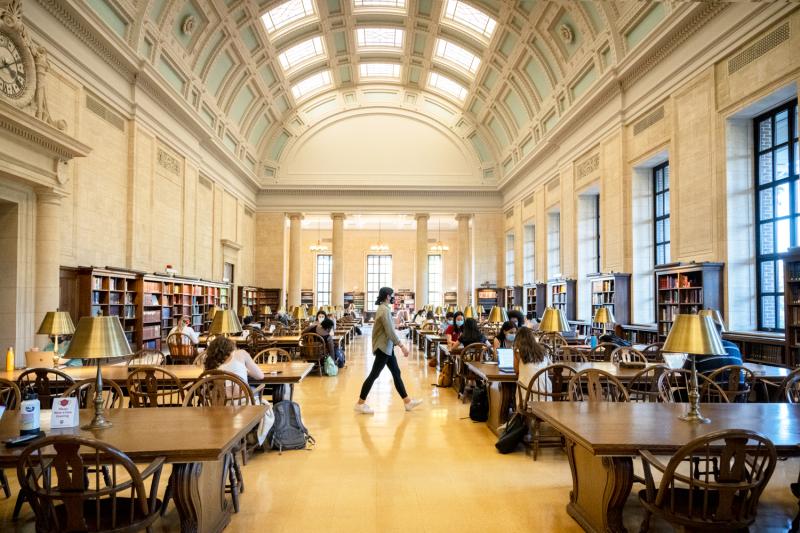 In addition to the main study spaces, Widener Library is home to five stories of underground book stacks which hold the majority of books within the library. Only Harvard ID holders are allowed inside of Widener, but this virtual tour gives you the ability to experience the beauty inside of Widener Library.
Because Widener is a silent library, many students go to Widener when they have assignments that require their undivided attention. For example, Harvard College seniors working to finish the Senior Theses frequent Widener throughout the year. At the end of the year, seniors take photos with their finished theses on the front steps of Widener to commemorate their accomplishments. Widener Library is an integral part of the academic experience of all Harvard students.
Functionally, Widener is a library, but Widener's presence on Harvard's campus transcends its function. This Harvard Crimson article features real student interviews that capture the real magic that lies behind Widener's stately exterior. The rich history of the space connects you to students of Harvard's past and future. Class of 2024 student, Elliott Detjen, explains his love for studying in the space: "'I like the feeling that I'm almost studying among the ranks of several generations of Harvard students who have shared the same space that I have.'" As you sit in the library, you might feel that you are truly a part of Harvard's legacy. The ability to occupy a space that students have used for over a century reminds you that by being at Harvard, you are part of something greater than yourself. In this way, being in the library motivates you to carry on the work that Harvard students have been doing since the 1600s. It is safe to say that Harry Elkins Widener's memory lives on through current Harvard students in his library.
Take a virtual tour of the library here!