Hi everyone! I'd like to introduce you to one of the greatest loves of my life, Mr. Chido Colin: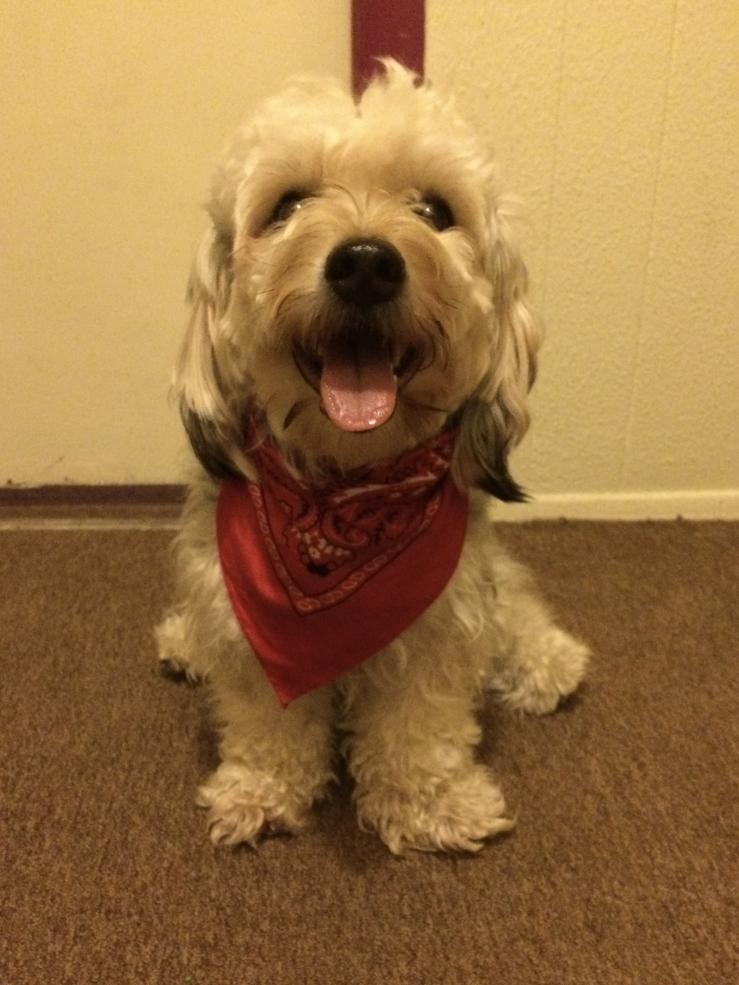 We found Colin as a stray. He was our first pet, as we met when I still lived in my small apartment. Colin was one of my greatest supporters; he slept by my feet during late-night study sessions, accompanied me when I was home alone, and acted as my dreamcatcher from nightmares. He passed away recently, so I wanted to write about something he'd be proud of. 
The earliest entry in my Google Drive is a document titled "How to Be a Diplomat," modified June 7, 2014. It features childishly simple subsections detailing Plans A-E, all drawn from heavy research after encountering it in my favorite book. I was eleven when I became fascinated with the word "diplomat." It has become wildly askew now, with my definition of "diplomat" being loosened to fit the position of a person who promotes peace, supports prosperity, and serves others while advancing the interests of the representing organization. I didn't realize that even my extensive Plans A-E would still become null after my first semester at college.
College seemed worlds away, specifically because it promised that I would have a stable job and a better future for my family. My parents only managed to attain elementary and middle school educations before needing to work. My hometown has a historically high immigrant population, under-resourced schools, and fewer opportunities for academic achievement. My book's feminist heroine had a similar story, emerging with a strong moral compass and worked to give back to her underrepresented communities. It became my goal to become a diplomat too.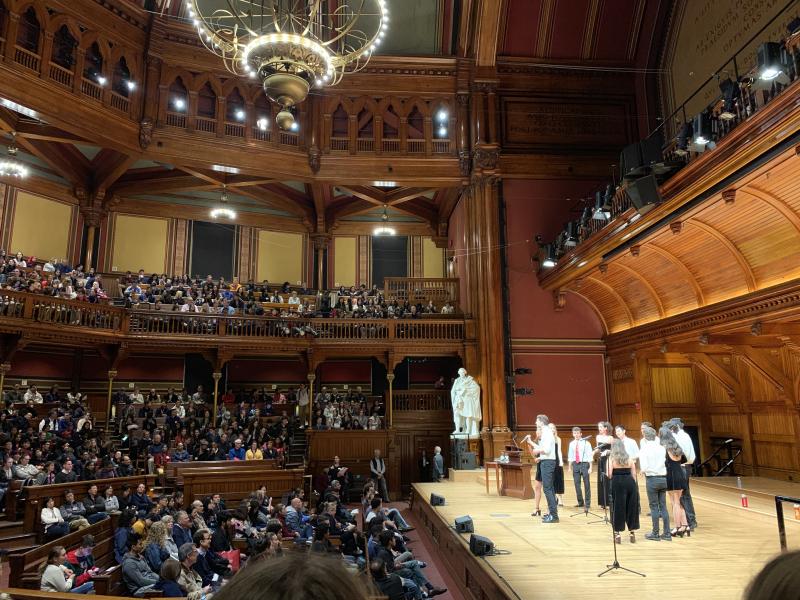 I truly thought I was 100% certain who I wanted to be and what I wanted to study. I always thought that I'd be the bridge between my two cultures. When I applied for Harvard, I said I was almost certain I wanted to concentrate (major!) in Government. I threw myself into government electives and organizations… and I did not like them. The subject matter did not interest me. The approach of studying the objective government did not fascinate me as much as the reactions of the people involved. I often heard that most students change their majors once they get to college, but I believed I wouldn't. I had researched the diplomatic world as much as I could, but I did not have experience beyond what I explored on the web. It wasn't as satisfying a learning experience as I hoped. Although I disagreed with the top-down structure of the government concentration, I realized that I had found my academic callings in law, education, and sociology.
My freshman seminar, "Human Rights, Law, and Advocacy" first introduced me to the legal world and I fell in love. I, at first, only took this class thanks to my academic advisor suggesting I take advantage of all Harvard had to offer in their liberal arts education. I loved the advocacy work: working in grassroots organizations, utilizing storytelling techniques, the litigation process. I took an Engaged Mindich elective in sociology, "Conflict, Justice, and Healing" and continued to take more sociology classes in my spring semester. This class has allowed me to incorporate our learned values of altruism, affirmation, and restorative healing into an extracurricular project aimed at addressing specific conflicts (such as socioeconomic inequalities, immigration, incarceration) in our nation. Our final paper connected chosen, powerful memoirs and the calls to action they spurred in the present, as well as what we hoped to work towards. 
By studying sociology, I could better evaluate the way our society works in an effort to improve wherever I am stationed (organization-wise). In this type of engagement, experiences are pushed to be more than just a historical past, but a pattern to be analyzed. I am able to delve even further into its methodology for my sophomore tutorial class this fall. 
Furthermore, my extracurricular activities began to revolve around finding new ways to help out under-resourced communities, which led me to the field of education. I began working with the Undergraduate Minority Recruitment program and the Harvard Ed Portal throughout the year, and I am now the Director of Online Education for a student-led nonprofit called the Fair Opportunity Project. These various activities specialized in youth programming and increasing information access to higher education. Instead of pursuing things for a resume fit for a government candidate, I was free to pursue the things I loved.
This summer, I dipped my toe in legal work. I am still currently interning at the Harvard Legal Aid Bureau. I am thrilled with this opportunity to collaborate in the building blocks of litigation and gain exposure to the other legal, pro-bono organizations dedicated to helping the Greater Boston communities. I have started to think critically about pursuing law as a career prospect thanks to this job opportunity. I wouldn't have been able to explore something that makes me so happy if it weren't for the open-minded exploration of a liberal arts education. 
I came into Harvard believing my goals were set in stone. It's really hard letting go of plans, especially because I had perspectives (and dogs) in them that I thought wouldn't change. But life is so unexpected. In fact, in front of my closest friends over Zoom last week, I proudly declared as a sociology concentrator.  
Although Colin cannot accompany me in this next step, I hope my modified goal makes him proud. It carries the spirit of why I wanted to become a diplomat in the first place: to make as many people happy as I can.