Right at the start of senior year, I almost immediately felt tension build up around my head.
It was a constant presence throughout the fall semester. Some of it came from the stress of school work and extracurricular activities, but most of it came from the realization that college application season had started.
Being the first in my family to go to college, my parents didn't really know how to assist me throughout the application process.
I couldn't really ask them for application advice or how to go about filling out the FAFSA. They did, however, provide me with their unwavering support. The two of them had grown up as farm kids in India, while receiving up to a high school education. Regardless, they understood the value of education and instilled that value within me from a young age.
This whole process of applications, financial aid, and searching for the right college became a difficult path to navigate on my own. I was fortunate enough to have amazing resources available at my high school.  I reached out to school counselors and teachers who had all become mentors. With their assistance, I was able to figure out my financial aid forms and gain insight into the college process.
That being said, I still had the same reservations as most of you probably do: feeling as though I lack the proper qualifications to apply to my dream school.
It's important to recognize that most students feel this way when applying to their dream schools. In fact, it took me a while to be comfortable with the idea of applying to a place like Harvard at all. Through having a lot of conversations with teachers, late-night talks with close friends, and calling the Harvard Admissions office, I was finally able to gain some sort of confidence to apply.
Almost a year ago, I was just about to receive my admissions decision for Harvard College. I had applied through Early Action, meaning that I got my admissions decision mid-December. I remember exactly how it went down. I was at an away soccer game, and my teammates and I were about to take the field. I pulled out my phone from my bag and quickly opened the email that included a link to the Harvard Admissions Portal. I hurriedly logged in and got to the page that said, "Click here to view changes made to your portal."
I was so anxious and nervous at the same time. A part of me wanted to wait to open it, while another part of me wanted to open it right then and there. The latter part of me won the struggle, and I clicked on the link right then and there.
Reading the first few words, I got really confused and really quiet. It took me a couple seconds to process it all. Then came all the astonishment with a gust of bravado and energy, which lasted me the whole soccer game.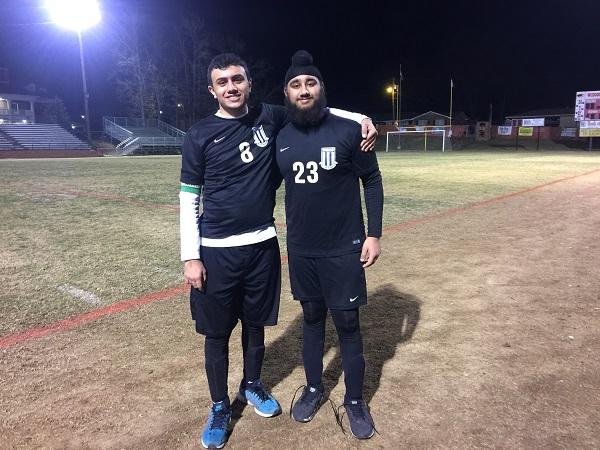 If I can leave you all with any piece of advice, it would be this: I know that applying to college is a daunting process and you may not feel prepared to take it on alone. First and foremost, you don't have to take it on alone. Like me, you can find the resources by reaching out to various people in your life such as school counselors and teachers. If you don't have access to these resources, it's always great to reach out to loved ones and others who care about you; people such these can be great sources of comfort and advice. Always remember that you can also reach out to us here at the Harvard Admissions Office. Lastly, most people who apply also do not think that they're going to get in. Just present yourself as the best applicant you possibly can and aim for the highest you can shoot for! Best of luck!