Making movies isn't always how people assume I spend my time at Harvard.
I have always been passionate about storytelling. Unsure what I wanted to study, I started out at Harvard thinking it would be impossible for a traditionally research-heavy institution to allow me the time I would need to play with a camera.

I learned, quickly. that this was not impossible.

My first semester, I took on an independent project to exemplify the kindness I was so surprised by when entering the Harvard community. I created a sort-of social experiment called "Third Party Compliments" which involved reading anonymous compliments for the first time on camera. 

To my surprise, I was contacted by the Harvard Marketing and Communications department who offered to help me improve the project and increase the audience it could reach! After releasing my film again on all of Harvard's social media platforms, the film reached a much larger audience thanks to their advice and belief in my project.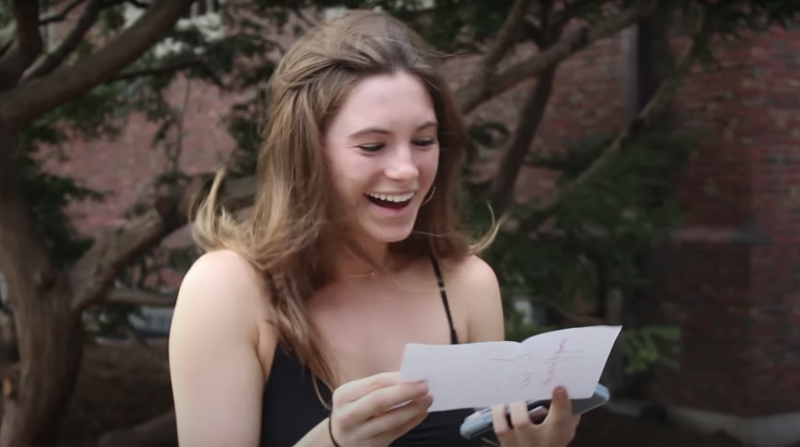 Sophomore year, I made storytelling the centerpiece of my time in college and declared a joint-concentration in Art, Film, Visual Studies (AFVS) and Neuroscience. I took an AFVS course on introductory non-fiction filmmaking and made a film about my roommate, as he waited to hear back about summer funding for the opportunity to reconnect with his culture. It was my first time creating a story from something that wasn't written, but instead, was being captured in real-time.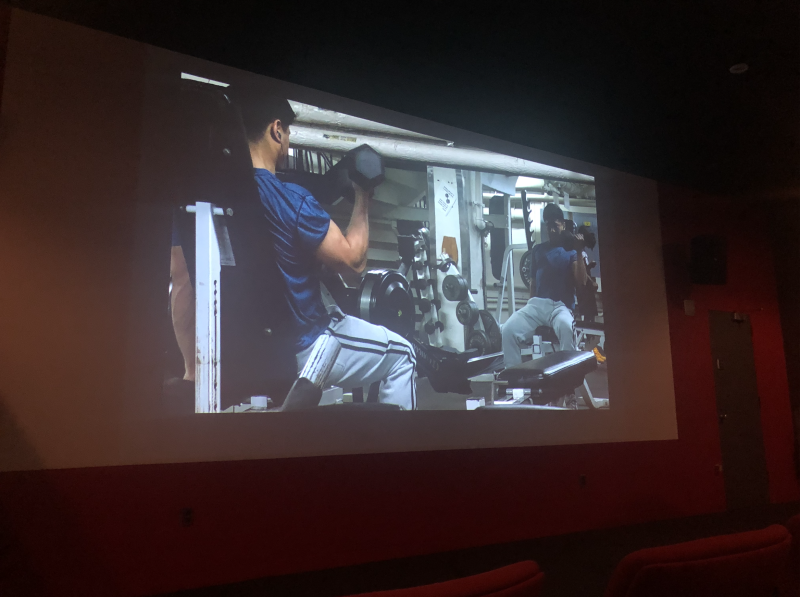 Junior year, I took on fiction filmmaking. My course offered me a budget to write, direct, and produce my own short film. I gathered friends of mine to help make up a crew, casted actors, and wrote a short PSA story relating to teenage responsibility and car safety. The film was screened at the Carpenter Center for the Arts!
When the pandemic hit, I thought that would be the end of my moviemaking, at least in college. Shooting a film takes a village, and with everyone returning home for the semester last spring, I didn't see a future for my second fiction film class and upcoming thesis.

It turned out this was not impossible either.

AFVS gave each student a hard drive, offered editing software, and sent me home with enough equipment to keep creating from home. Although different, (like everything has been the past year), I rewrote a script and casted my parents, making an original short film from the comfort of our living room. I would edit footage on my computer and screen it in zoom class, where we continued giving and getting feedback on our projects from our peers and professors. 

Although still working off-campus, I am now in production for my thesis film: A documentary about the process of pursuing my love of storytelling amidst a pandemic where everything has become a little bit harder, but never impossible.