Throughout my three years at Harvard, there have been many reasons that I consider it a special place. From the students and staff to classes and opportunities, almost every area offers something different. One of these unique aspects is research opportunities for all classes, inside and outside the classroom.
From my Neuroscience concentration labs to my Government secondary lectures, every professor has conducted unique and fascinating research in their fields. These professors are often willing to share their findings with interested students --- and sometimes even allow students to participate in the research process. Prior to Harvard, I always associated research with STEM and working in a lab. However, I quickly realized that this is only one fraction of all the research opportunities here. Polls, surveys, on-the-ground interviews, and much more are the cornerstone of humanities and social science research, and there are many opportunities to engage with and learn through them both inside and outside the classroom.
As a Neuroscience concentrator, many of my classes had lab components which were always a great chance to apply what we learned in class and work more closely with other students. Some of my lab partners have become my close friends at Harvard because we got to know each other so well. 
With COVID-19 and online classes, the option for in-person class labs was no longer possible, but instructors became very creative. This semester, I am enrolled in a stem cell biology class that has a lab component, and while it looks different from past years, I am still enjoying it. Most of our labs involve watching pre-recorded videos of the experiments together and pausing throughout to ask questions and interact as we would in an in-person lab. Last week, we learned about worm regeneration, and the experiment was simple enough that they were able to mail kits to interested students so they could conduct the experiment! 
It was super fun to log on to my online class and learn about the background of planaria worms and how they regenerate for the first half of the lab. Then, I cleared my desk and set it up as my workstation to start dissecting the planaria. After I finished, I stored the plate with all the pieces above my closet and checked on it over the span of a week as the worms grew again! Although it was very different from experiments we conducted in class, I feel like I learned different things as I set up everything from scratch and took care of the planaria afterwards.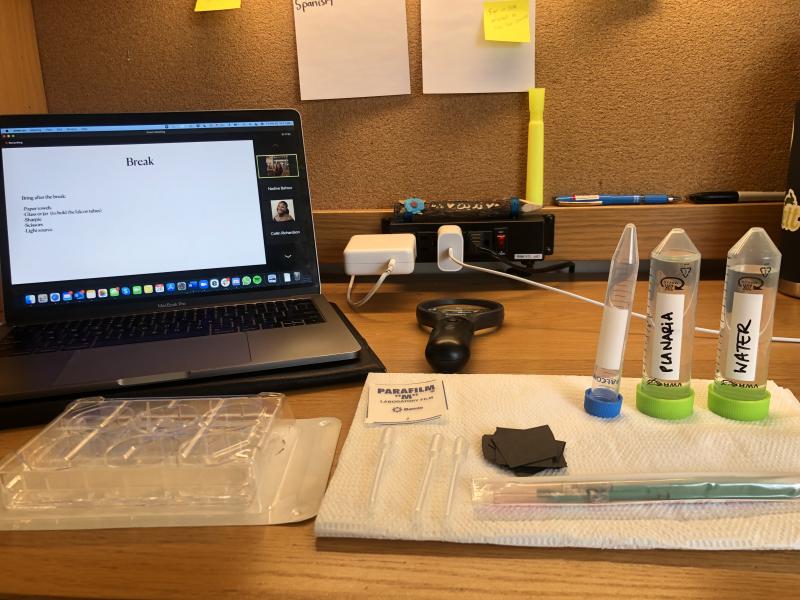 While lab classes are super cool, they are not the only way students can get involved with hands-on work. Harvard has a wide variety of affiliated research centers and hospitals that are full of researchers willing to mentor undergraduates. Last year, I started working with Dr. Cristina Aguayo-Mazzucato at Joslin Diabetes Center who is interested in studying diabetes and aging. I am very lucky to have the opportunity to learn from her and her team while going into the lab in-person during COVID-19. As much as class labs were fun, the opportunity to work on projects from start to finish and learn about all the different aspects of securing funding and materials has taught me so much.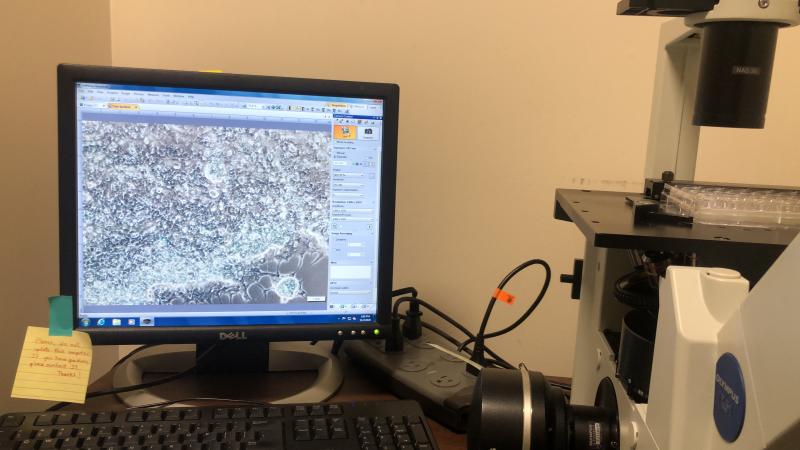 Regardless of which field of research interests you or how you want to approach it, there is a place for you at Harvard. The resources that allow you to connect with these opportunities and engage with them are truly special, and I am beyond grateful to have found success both in class and in affiliated labs!