During the summer, Harvard undergraduates do many different things. Students choose what they do over the summer for many different reasons and it is not always pursuing an internship or full-time job.
For the summer of 2020 and 2021, I went to school and took classes at the Harvard Summer School. This experience was a rich and engaging educational endeavor that let me meet other students from other Harvard schools and outside of Harvard College. My first summer, I took an accelerated math course and a course on contemporary immigration. The summer was originally planned to be in Venice; due to COVID it instead took place online, but I ended up learning the math that helped me succeed in my sophomore year classes. I also got to explore taking a sociology class and interacting with students all around the world since we were online. During my second summer, I also took virtual classes--this time a music theatre class and a music course called technomusicology. Taking these courses together was so exciting and I loved interacting with my classmates and hearing what they created as we shared our music with each other. In 2021, I was able to live on campus, although classes were virtual. Being back on campus was a wonderful experience and I got to interact with students from my first year as well as make new friends.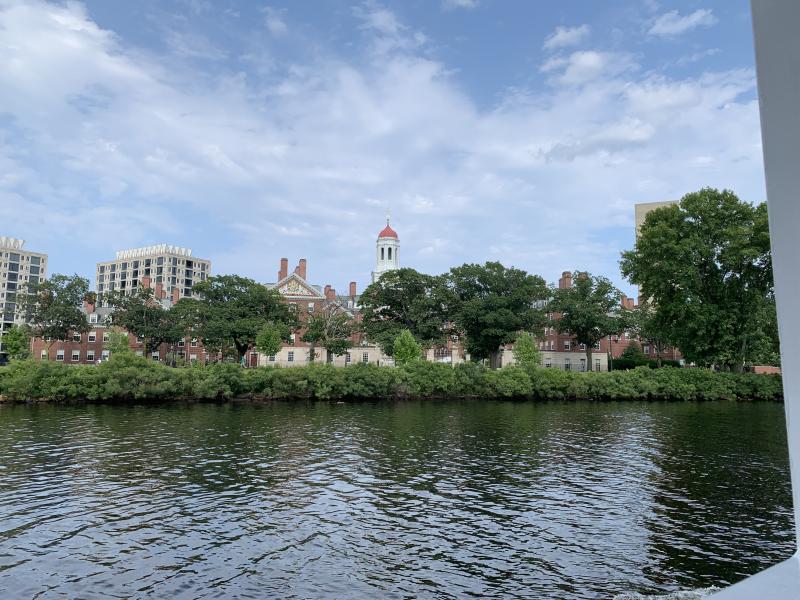 Spending the summer in Cambridge is a fantastic decision! Boston and Cambridge in the summer are beautiful and offer many different activities, festivals, fairs and so much more for you to explore. Not to mention it is finally warm enough in the summer to enjoy New England beaches! Being on campus in 2021, I was able to interact with other students on campus who were not in the summer school. Another opportunity students take during the summer is participating in the Undergraduate Research Village. In this program students can participate in research ranging from the biological sciences to the social sciences and humanities. Research is not just done in a biology lab! Often research is conducted through interviews, focus groups, and in non-lab settings.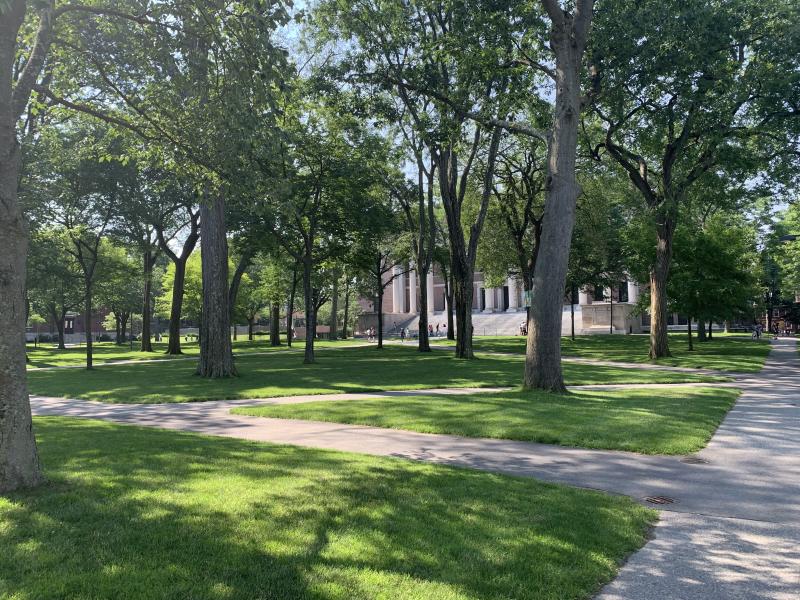 Some students take jobs that require an on-campus component. These jobs include jobs offered via the Phillips Brooks House Association and at the Harvard Summer School. Undergraduates can become residential proctors for the Harvard Summer School. Of course, some students also apply to internships and fellowships during the academic year before the summer and do a two- or three-month internship during the summer. Internships are a great way to get a look into what life working full-time looks like. They also are a great way to explore a certain field or type of job to help you figure out what you may want to do after graduation. There are internships available in every field ranging from computer science to psychology and the Mignone Center for Career Success is available all year to help you plan and apply to internships and jobs. Now that we also have vaccines and COVID cases are becoming less severe, students are able to travel, so study abroad options are also coming back for students during the summer. Many students work, take classes or do research when they are abroad. 
Overall, there are so many different ways you can spend your summers as an undergraduate and there are no requirements on what you need to do or should do. You should spend your summers how you wish, and I hope this blog introduces you to just a few options if you are curious!