This year, and the way in which all of our Harvard journeys have unfolded, could not have been more unexpected.
After the spring semester was cut short, all of us were waiting in anticipation to find out what the next year would be like. Even several months later, it is still difficult to put into words the emotions that all of us were feeling this past summer. And when the plan was finally announced In July, and we learned that only 40% of students would return to campus for the fall semester, that anticipation came to a crash. Plans for the spring semester did not look much more promising either -- with the uncertainty of the pandemic, it was unclear whether or not more people would be able to come to campus. 
I decided to stay home for the semester. Junior year has been filled with Zoom classes and homework as I study from my room back home in Florida, and in spite of what I had been expecting, I have enjoyed this semester so far. My classes have been exciting and engaging, and being able to spend this time with family has been an unexpected yet very exciting opportunity. In some ways, this semester and its change of pace has allowed me to focus more on things that tended to fall through the cracks during the craziness of college. And yet, as more and more time passed, I've missed the rush of campus life. Spontaneous conversations with other people, late night study sessions in the dining hall, random outings with friends -- all the little things about being a college student are missing, and no online experience can replace that. However, this semester has come with another surprise, as this past summer, we adopted a kitten.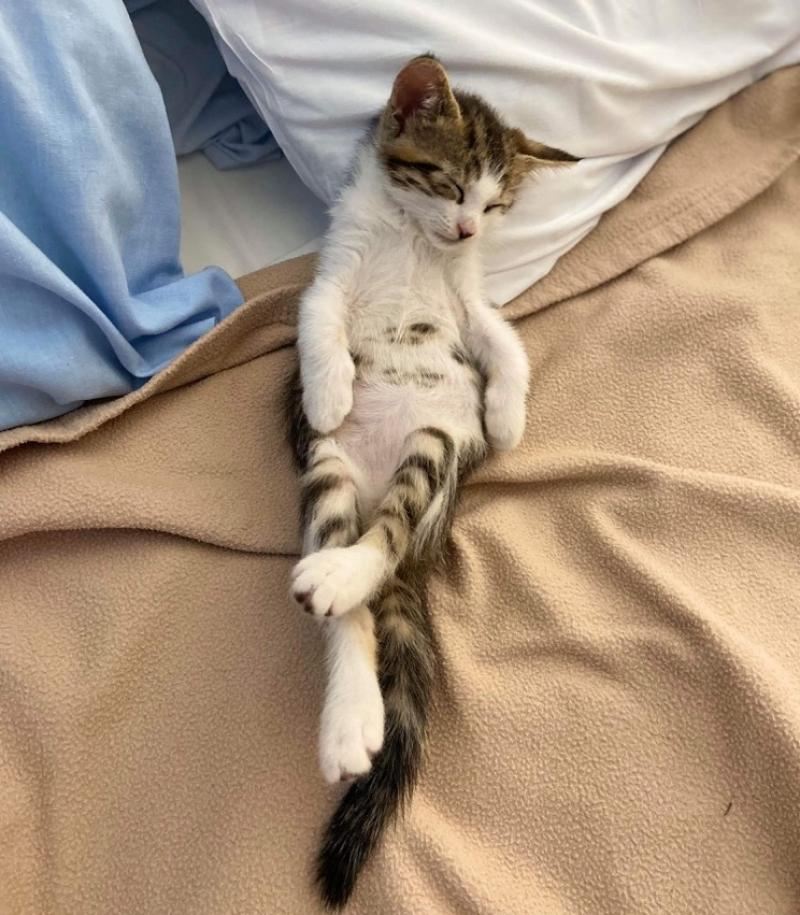 We got our kitten in June of this year. As a small baby, she had been abandoned in front of a Target on a rainy May day. Naming her Mia (short for Miami, the city she was found in), friends of ours took her in. But when they had to go back home to Ukraine, they gave her to us, asking us to take care of her. And so we now had a kitten at home -- with big ears and two big spots on her belly, she had my heart from the first meow. As our first pet, she also quickly became an irreplaceable member of our family. 
Over the past couple of months, she has become my constant companion. During classes, she loves to sit on the back of my chair, listening intently to my classes. As I write in my notebooks, she helps as she bats my pen with her small paw. And whether she's taking a nap on my bed or jumping all around the house, her presence during this virtual semester has given me a study buddy during an otherwise rather isolating time.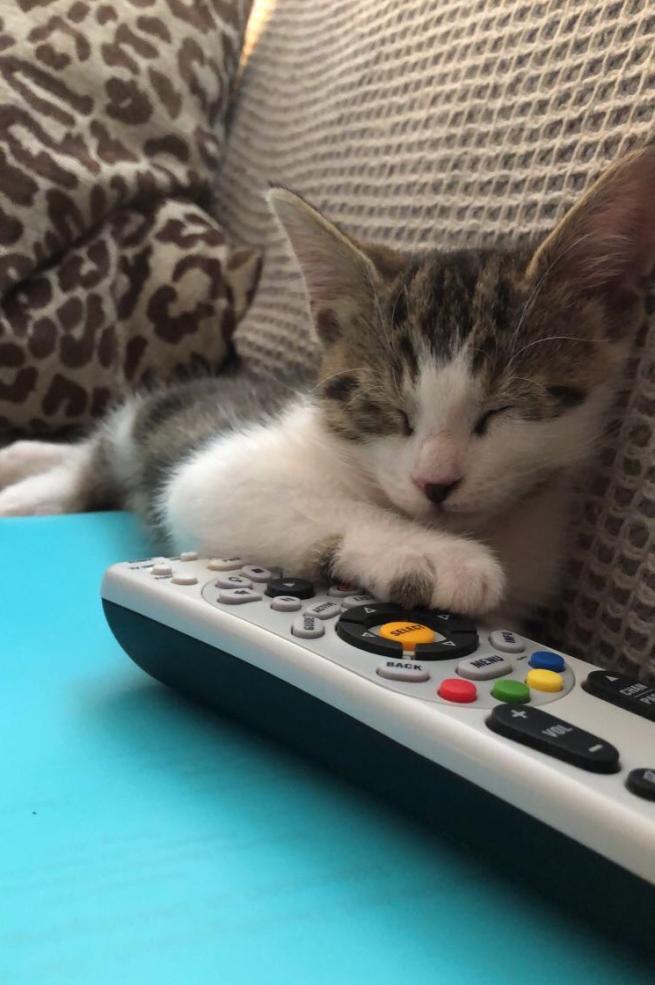 Now, we are in November. As the semester draws to an end, and finals get closer, all of us are waiting to learn what the spring semester will be like. However, after completing one full online semester, one thing I have been trying to do is focus on the little joys. Whether it is the joy of adopting a pet, or spending some extra time with loved ones, it really is the small things that have added some brightness to these times. For me, one of those small things is Mia. I know that, were it not for quarantine, we would not have gotten her. For me, she has been the silver lining of quarantine.