Conversations have been hard to come by in Covid times — so my friends and I launched a college confessions podcast.
When I imagined my first semester in Cambridge, isolation and loneliness weren't the first things to spring to mind. Judging by some of the confessions I've received through the Dear Harvard podcast, I'm not alone.
"We have lost any sense of being a part of a community."
"Why is it so hard to make friends this semester?"
"Every day I feel like leaving everything: leaving the GroupMes, the Discord servers, my team, and sometimes even this school."
These are lonely people, hurting people — my classmates suffering in silence, shouting into the void — and yet in a way, they've been my closest friends. Because their voices aren't going unheard: they're being broadcast over the online airwaves of Spotify and Apple Podcasts. When they bare their souls via Google Form, I feel so much less alone because I've been going through their same pain. My co-hosts, Muriel Dol and Elizabeth Ogolo, might say the same.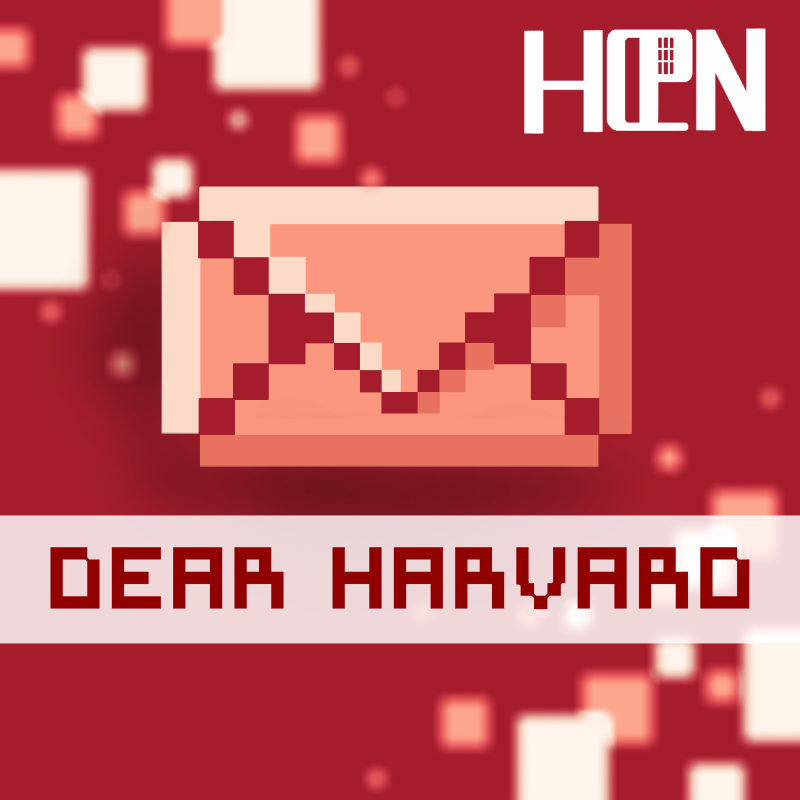 It was a stroke of luck that we found the Harvard College Podcast Network — one pub in an endless GroupMe sea — but all three of us stumbled onto it and before we knew it, we were responsible for commiserating with Harvard's deepest, darkest secrets. They aren't always pretty — for example, Harvard has more closet Trump supporters than you might expect — but they're always real. They're tangible connections in a time where even a text from a close friend is a small oasis in a vast and unforgiving desert.
Stephen King once said that writing is telepathy — uniting reader and author across years and miles so that they may share one image, one emotion, one experience. I would say the same of podcasting, in that it's as intimate as an art form can be — it's the rambling conversation in the taxi backseat after a long night of shenanigans, the long distance phone call you wish you could have if you only had the emotional energy. I didn't realize how much I needed the warmth of conversation until I was frozen out of it.
Anyone who knows me knows that I love to talk, and maybe that was enough to content me with Dear Harvard — until I realized how many people are actually listening. A childhood friend and high school classmate who I hadn't spoken to in months messaged me out of the blue:
"I just listened to the podcast you posted today — I may not be a Harvard student, but so many of the things you're discussing are so universal and were exactly what I needed right now."
All the heartache, all the pain of that day melted away. She'd been going through a difficult time, battling the same loneliness we all are, and for a moment I brightened her life. I'd been viewing my podcast in such a selfish context — as something that made me feel better, a way for me to reach out and feel a touch less lonely — but to realize that I was making a difference in the lives of others, helping them through these dark days, made it all worth it.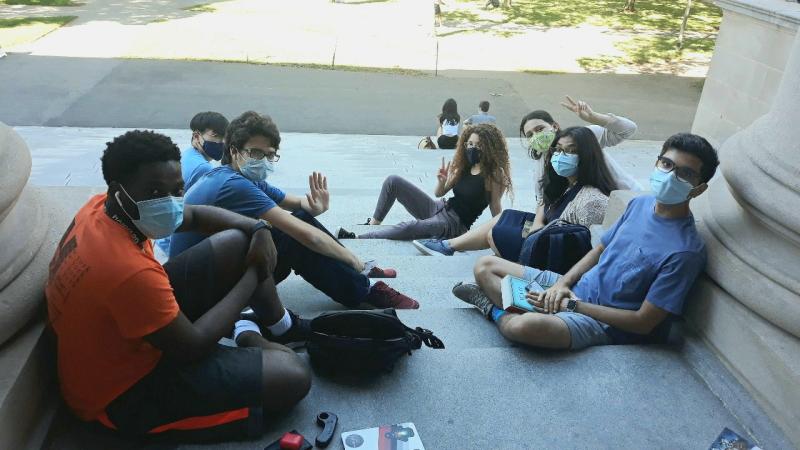 I had no podcasting experience, but HCPN gave me the tools to reach out and have these conversations, these moments of telepathy, and for that I'm grateful. I'm excited to watch this organization grow, because podcasting is a vehicle for kindness and change in a world that needs so much more of it. My advice to you if you're feeling lonely: pick up a microphone, hit record, and talk to everyone.