My biggest concern coming into college was finding "my people". 
I was told extracurriculars are the way to find friends. So naturally, you could find me at every activity fair and intro club event there was. 
Maybe I'll join an A Cappella group and meet singers! (I did). Should I become a tour guide to meet other people that like to talk? (You bet). I know: I'll do HRDC shows to meet other performers. They're probably outgoing and need friends. (I was correct).
It was day three and I was already exhausted, bouncing from club to club. I took a breather in Annenberg dining hall, when another first year sat down across from me. He introduced himself as Tony, who was also overwhelmed. We quickly decided to take on the rest of the day together, and explore more of campus.
We went to explore the Science Center mailroom, to test our new locker combos. There was a girl down there who couldn't get her locker open. We helped her, and through a great conversation, wound up walking her back to her dorm. I asked Tony if he had gotten her name, but he hadn't. So much for seeing her again.
Tony and I moved on to an intro meeting for a general life science course, LS1A, where I met a girl named Jenna. She was also interested in theatre! Maybe she will be one of my extracurricular friends. 
We hit it off, and the three of us got dinner that night in Annenberg. We met a kid named Anders who invited us to play spikeball with him in Harvard Yard. 
The next day, I was back at it, auditioning for a student production, and met a boy named Mikael, who seemed to be less precocious than the rest of the theatre kids. 
Since classes still had not started, Jenna invited us all over to her room to meet her roommate, who she was sure we would like. To Tony and my amazement, her roommate turned out to be the girl from the mailroom. Her name was Sydney. 
 I had them all over to my room, where they met two of my roommates, Colin and Daniel (see the blog I wrote about coming to know them!).
We didn't know it then, but these random opening day encounters formed the friendships that came to make up our blocking group. 

 
"Blocking Groups" are up to 7 friends from your first year that you can choose to be "grouped" with for the upper-level housing lottery. You will be guaranteed to be sorted into the same house as all the members of your blocking group. This wouldn't necessarily mean being roommates, but rather, eating in the same dining hall and being in close proximity for your upperclassmen years. For me, the 7 friends that came with me to Kirkland house became the family at Harvard I never expected.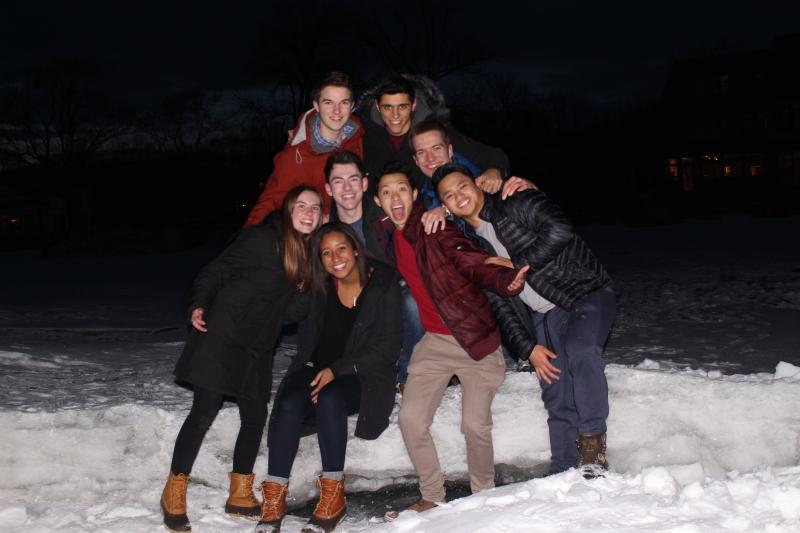 Between racing to club meetings and finding my place in extracurriculars, I found my place in a group of 8 first-years, who became my blockmates. My journey toward fitting into an extracurricular club and the happenstance manner in which we all met was most likely how we landed on our blocking group name: The Mailroom Club. 
The 8 of us were sorted into Kirkland House our Sophomore year. Although our schedules and concentrations cover a wide range of areas, we always find each other in the dining hall, in Kirkland gym, or if need be, the entryway across the courtyard. We've taken trips together to Vermont, each other's houses, and even a spring break trip to Iceland. Like my over-supportive Harvard family, when I perform with my A Cappella group, and a few crazed fans scream extra loud, I can turn to my extracurricular friends and say, "They're my blockmates".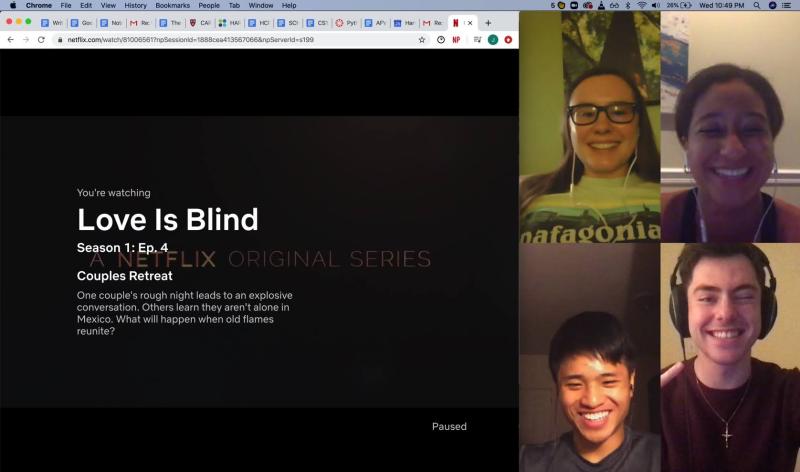 Hearing the recent news about not being able to inhabit campus our senior fall was, of course, devastating. But it wasn't long before I realized moving in with a few blockmates, in an off-season shore home in the cape, could be a great alternative. Stay tuned for Mailroom Club taking on Cape Kirkland this upcoming semester!