Everyone's first-year living experience on Harvard's campus is different. Today, I will be talking about mine.
Before we get into the details of my living situation I will briefly explain how the roommate situation works before moving in. Incoming first-years do not choose their roommates. Instead, you fill out a very detailed survey, which asks students questions such as when do you sleep, what time do you wake up, how clean are you, what music do you listen to, and so on. Then, the residential deans will handpick the living situations based on the student's survey. This is made so that students live with students who have a similar living style as them, but also with students that come from different backgrounds, experiences, college plans, etc. This way students are in an ideal environment where they can meet a good mix of students from the very beginning! Of course, if there is a specific request you have, Harvard will do its best to accommodate your request, which was the case for me. For instance, I requested a Muslim roommate.
I lived in Weld, which is located in Harvard Yard. Harvard Yard is restricted to first-year living space only, which means only first-years will be living in the Yard, with the exception of some students living across the street due to over-admittance. In the Yard, freshmen can have anywhere from one roommate to five other roommates! I personally lived with five other roommates, Iris, Evelyn, Victoria, Kiran, and Kathryn, and I absolutely loved my living situation. My living space was a suite-style where there were two doubles, two singles, a common room, and an en suite bathroom. This does not mean everyone has the same living situation. Many had a hallway bathroom, others may have no common room within their suite, and some may have all doubles or all singles. Within my suite, I got the single, which was ideal for me to have my personal space, but still be able to leave my room to bond with my other amazing suitemates. This meant I had both a quiet, study space and a fun, social space all in one!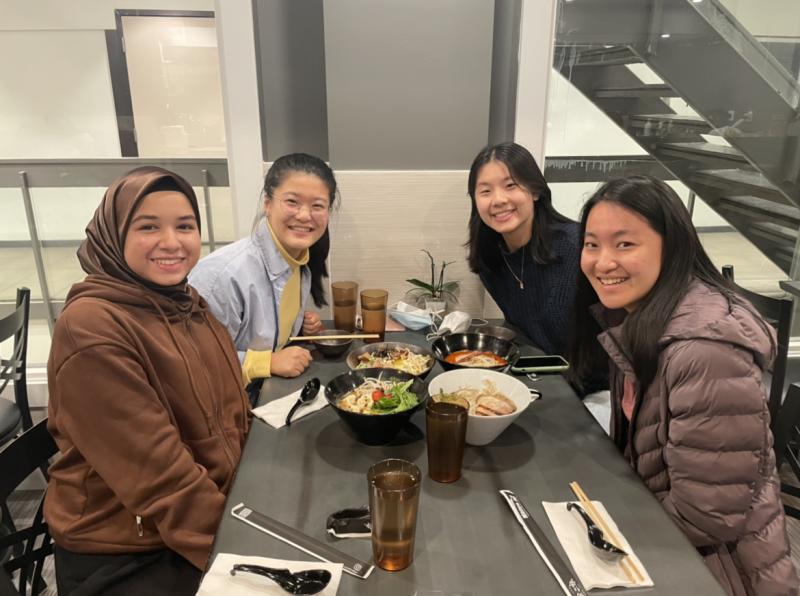 For some students, their suitemate may end up becoming their best friends on campus and their main friend group, for others their suitemate group may be another friend group that they come home to. I was in the latter situation, and I loved it. I loved being able to hang out with my main friend group on campus and come back to my dorm to share my day with my suitemates, rant about problems I am dealing with, or laugh over funny moments. We all got along and the dynamic worked perfectly for all of us. All my suitemates came from different states, backgrounds, experiences, and passions, so it was really nice and refreshing to be surrounded by different people.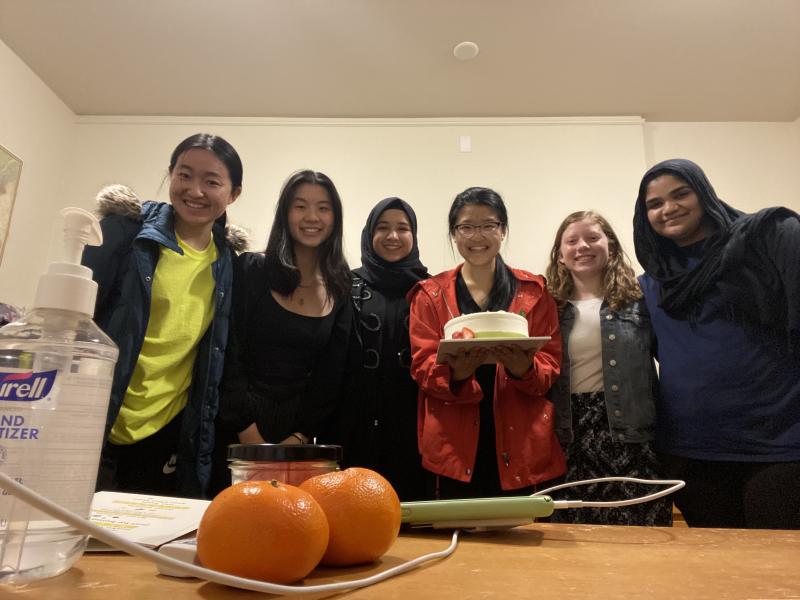 My suitemates and I would go out and catch up. At times it would be difficult to coordinate so that we all are able to go out at the same time, but we tried our best. We ate ramen out, got brunch together at Zinneken's, had a home-cooked meal made by Victoria, stayed up in the common room, had late-night conversations, took the train to Copley Square to get boba, and many other fun outings.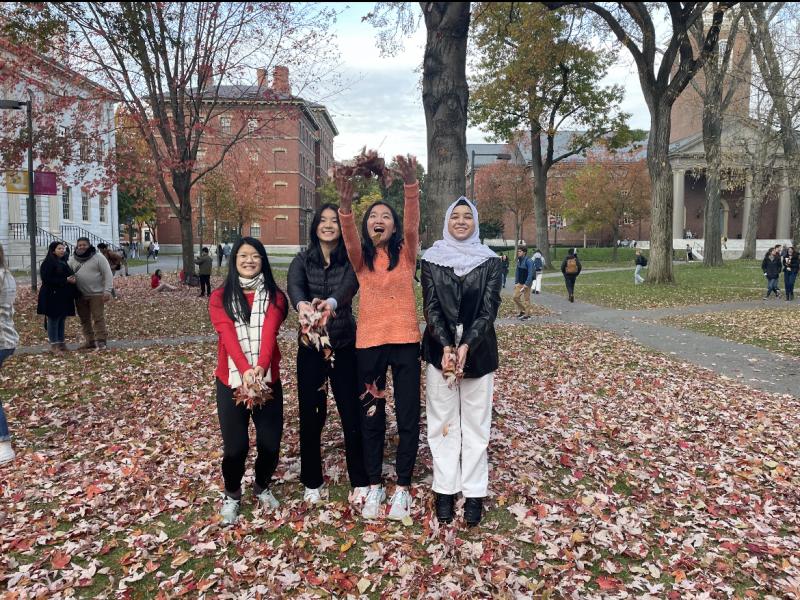 I would also say my suitemates definitely influenced my lifestyle. I used to stay up watching TV shows on my laptop, or FaceTiming my friends, but when I saw most of my suitemates going to bed early, eventually I would go to bed early as well. Also, when my friends would go to the gym, I would get motivated to go to the gym too. It was really nice being able to gain a healthy routine from my living situation.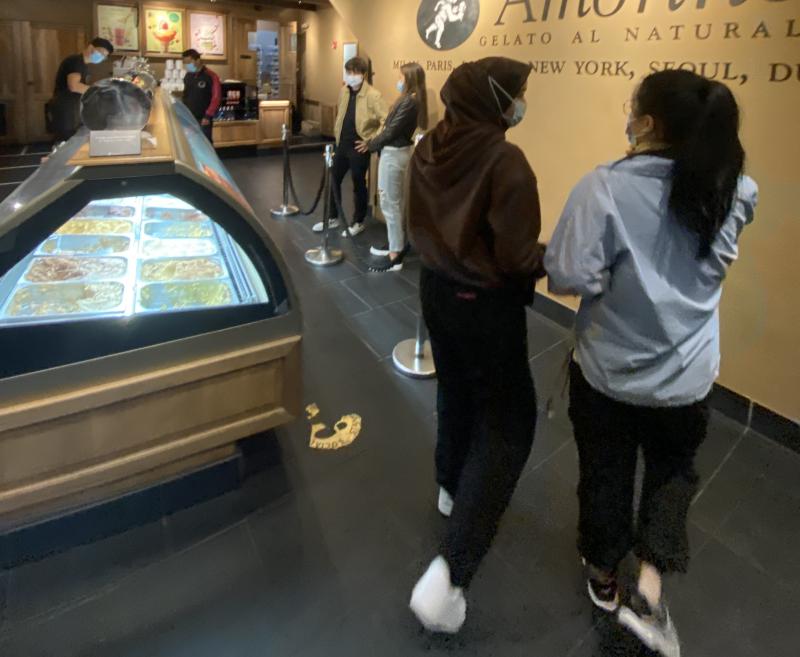 Of course, we all had to maintain a routine to keep our suite clean. We personally made a weekly chore list that would be changed weekly. That way everyone is doing a different task and everyone does each task in a mannerly order. This worked best for us, and we would put a friendly reminder in our group chat if anyone forgot. Chores included sweeping the common room, taking out the trash, and cleaning our en suite bathroom.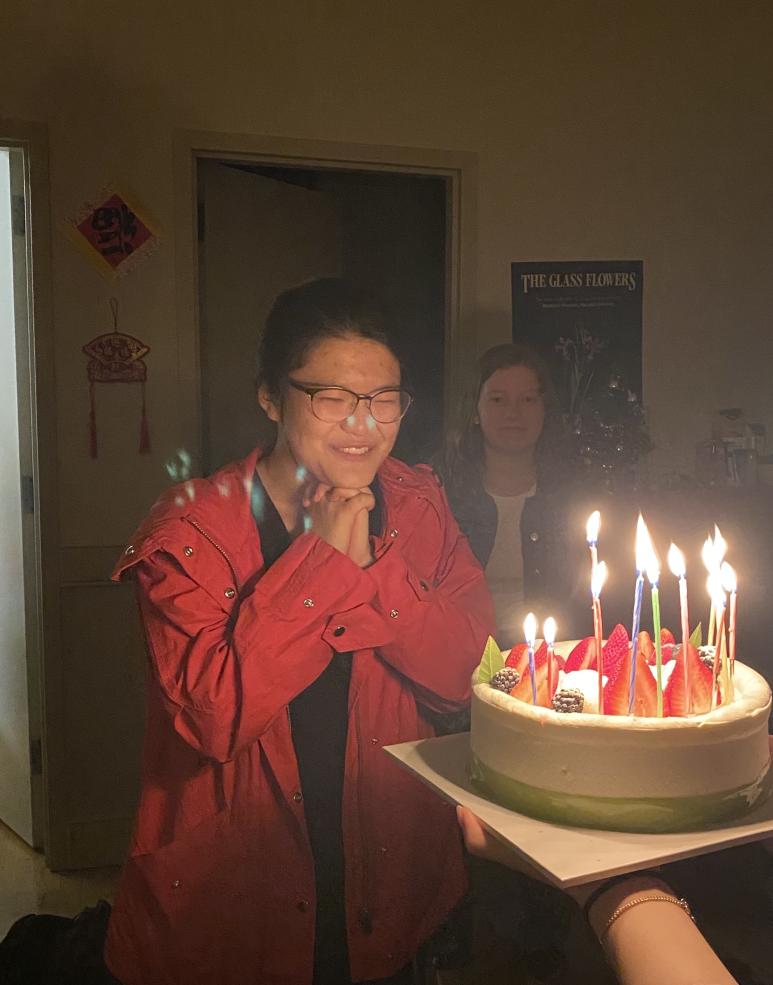 Even after our first year ended, many of us text each other to check in on our summers, we send each other pictures, and random memories from the last school year together. One of them, Kiran, is actually my blockmate, so I will be living in Lowell house with her! I'm really glad to have met my first-year roommates, especially seeing that I probably may not have met them any other way as we have different hobbies and interests, and we have a very large class size. Overall, I would not have had my first year dorm experience any other way <3.