When I applied for the Harvard Summer Study Abroad Program in Paris, I knew I was signing up for an exciting summer full of adventures.
But little did I know that I was going to have once-in-a-lifetime experiences, meet an amazing community of friends, and develop relationships with the teaching staff that has mentored me even after the program ended.
The search for opportunities for my first summer as a college student started much sooner than I had expected. It was around November of my first year at Harvard that people around me started talking about what they planned to do in the upcoming summer. The talk about concrete plans made me nervous; I felt like I had just started my journey at Harvard, and I wasn't ready to start thinking about the next steps.
I frantically started exploring my options: I joined the Evolutionary Psychology Lab to see if I could conduct research with them; I reached out to my academic advisor to ask if he had any suggestions; and I applied to internships through the Reischauer Institute of Japanese Studies. All of them were exciting opportunities, but when I read about Biopolis, a Harvard Summer Study Abroad Program in Paris focused on Biology, Urban Development, Sustainability, and Innovation, I knew that the program could be a life-changing experience.
My instincts were correct; the summer after my first year in college quickly became some of the most memorable months of my life. During the first half of the summer, we spent our days learning about various concepts related to urban development, sustainability, and innovation. We started by learning about the designs and development processes of major cities, followed by discussions on how to think about a city as an "organism" with dynamic, interdependent functions. Then, we used the United Nations Sustainable Development Goals as a framework for identifying issues in the urban environment of Paris. Once the issues were identified, each group of four students developed and pitched a business plan to address a specific issue. The process of learning how to effectively brainstorm, addressing the different aspects of a business model including value proposition and revenue stream, and developing an impactful presentation were some of the many valuable lessons that I learned through this program.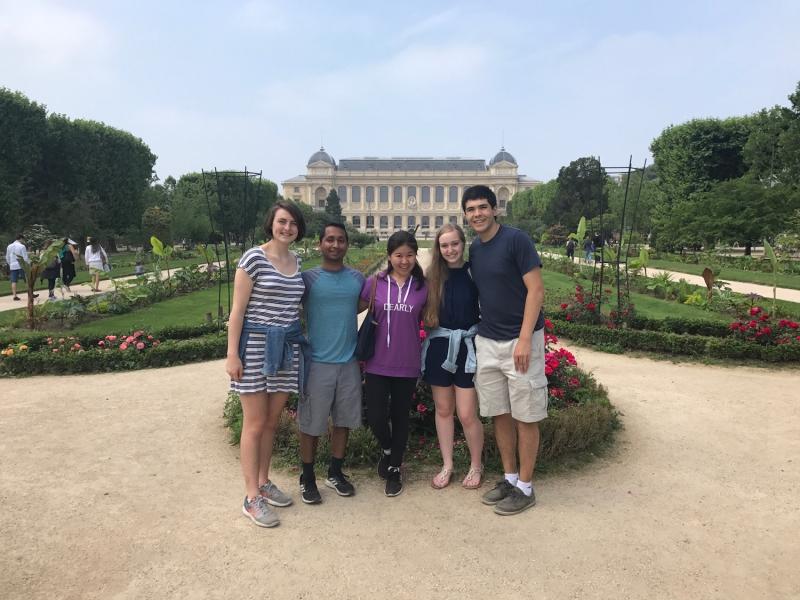 But the experiences outside the classroom were what made Biopolis truly special. The teaching staff encouraged students to venture into the streets of Paris as much as possible because they believed that true learning and inspiration came from the city. My friends and I did everything from the most tourist-like activities such as climbing the Eiffel Tower and visiting the Louvre, to walking around the outskirts of Paris and looking at street art. We also immersed ourselves in local festivities like watching the Bastille Day (the national day of France) parade on the avenue of Champs-Élysées and celebrating France's World Cup victory along the River Seine. Even everyday activities like taking the subway from our dorm to our classroom or buying groceries at the supermarket were learning experiences when I didn't speak a single word in French. (The classes and any other official programming were conducted in English.)
The program director, Rob Lue, also encouraged us to have various discussions relating to technology, morality, and the future of our society. Every few weeks, he hosted a "Future Night," where we watched a science fiction movie and reflected on the messaging of the movie and our thoughts. The conversations sparked during these nights made me reflect on the implications of developing certain technologies and how we should balance science and ethics. But more importantly, these deep discussions inspired us as students to connect with each other and work towards creating a better society.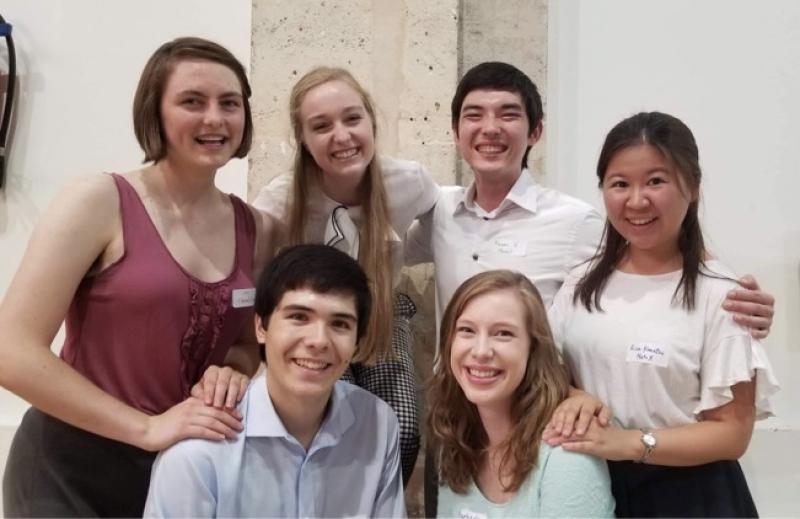 It would not be an overstatement to say that this summer experience has changed me as a student and as a person. I learned so many valuable lessons that I would never have learned in a traditional classroom setting or through any other summer experience - how to look around my environment to identify challenges; how to communicate and persuade other people of the significance of these challenges; identifying the resources to help solve these challenges; and building a team that can address these challenges. And most importantly, I learned the importance of exploring and seeing the world with my own eyes.