Online theater is not what I imagined creating when I declared as a Theater, Dance, & Media concentrator last fall. 
As someone who spends the bulk of their time in the performing arts, the pandemic has made many of my usual activities impossible. However, theater makers are nothing if not creative, so over the past few months, it has been a joy to see theater produced specifically for the virtual era. Artists across Harvard have been working on short films, musical recordings, and live performances via Zoom. I have had the opportunity to work on a lot of fun projects this semester, including recording monologues for a friend's radio opera, singing a duet and chorus numbers for the Harvard-Radcliffe Gilbert & Sullivan Players' Ruddigore recordings, creating an entirely new production with the Theater, Dance, & Media concentration about names and identities, and playing Ross (a Scottish noble) in the Hyperion Shakespeare Company's production of Macbeth.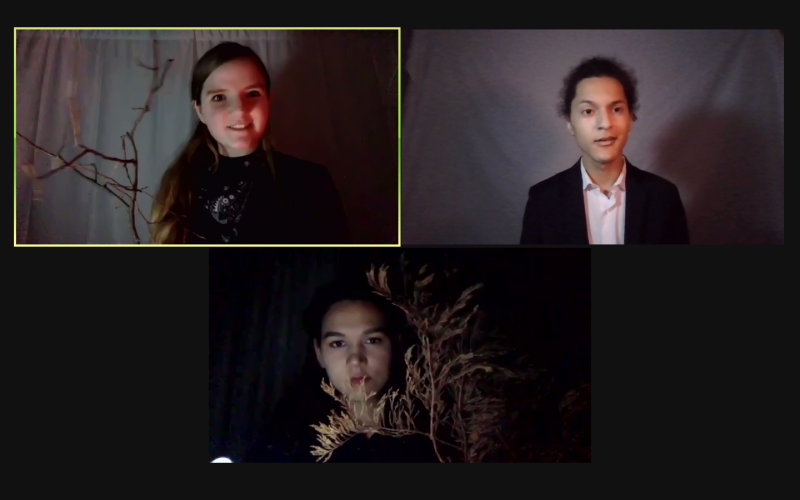 So, how does someone take a live art form and make it virtual? Some productions have been entirely prerecorded and live-streamed, other productions are done fully live, and others have been somewhere in between, especially for music-based shows, where latency can make any simultaneous singing impossible. The productions I have been in have been across the board. Macbeth was completely live, and scenes we couldn't convincingly perform apart from one another (mainly the fight scenes) were conveyed through really creative clay animations made by one of the production's crew members. On the other hand, the production studio work with Theater, Dance, & Media will be entirely prerecorded. The work we're creating is based on a series of interviews with people about their names and how it relates to their identities. For each scene, song, and monologue, we are crafting a short film to draw out the themes of the particular component, and then we plan to upload them to an online platform with a live online chat so audiences can experience it together with some mode of liveness. 
One of the coolest things about doing virtual theater apart from the adaptability is that cast members really get to learn how to use their tech. Instead of having the cast be only acting, we all get to put in a little more work to set up lighting, to pull together costumes, and to find props to bring our productions to life and make them more than just a staged reading. For Macbeth, we had a decked out set up with mics, red and white lights, and even a floor to ceiling backdrop. For our Saturday matinee on Halloween, we had to figure out how to block out any light coming from our windows, because the lighting of the show played a lot with darkness, full lights, and using flashlights to create shadows.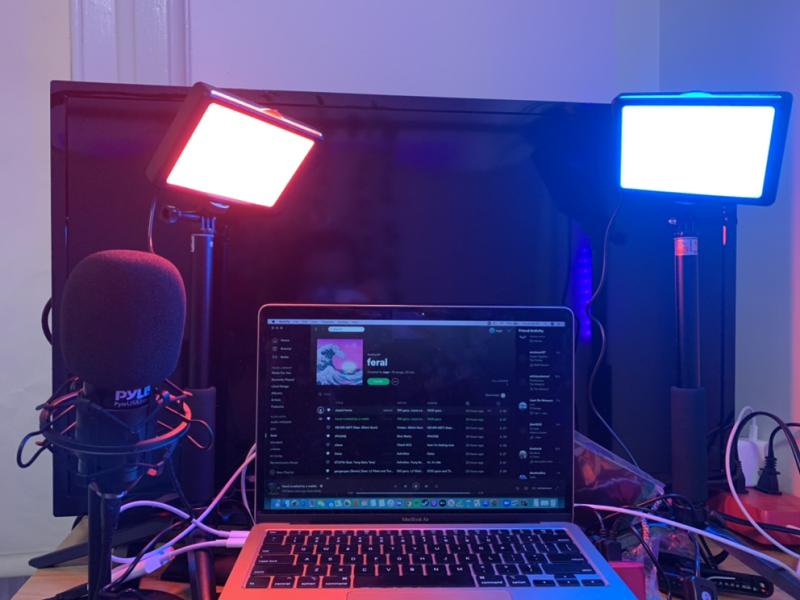 Part of the big draw of theater is the interaction with the audience. There's something about the liveness of theater, of performers and viewers being able to occupy the same space, with each one influencing the other. I'm not going to argue that online theater replaces that since virtual versus in-person is such a different process, but it does have some benefits, such as the chat box so we can read the audience's reactions to the show. Another advantage of this mode of theater is that no matter where your friends and family are in the world, they have the opportunity to see your show. My parents and siblings got to see me perform in a theater work for the first time, as I only started acting in college and they haven't been able to visit Cambridge yet. This is something that might not have been possible in a not virtual world, and for that opportunity, I am incredibly grateful.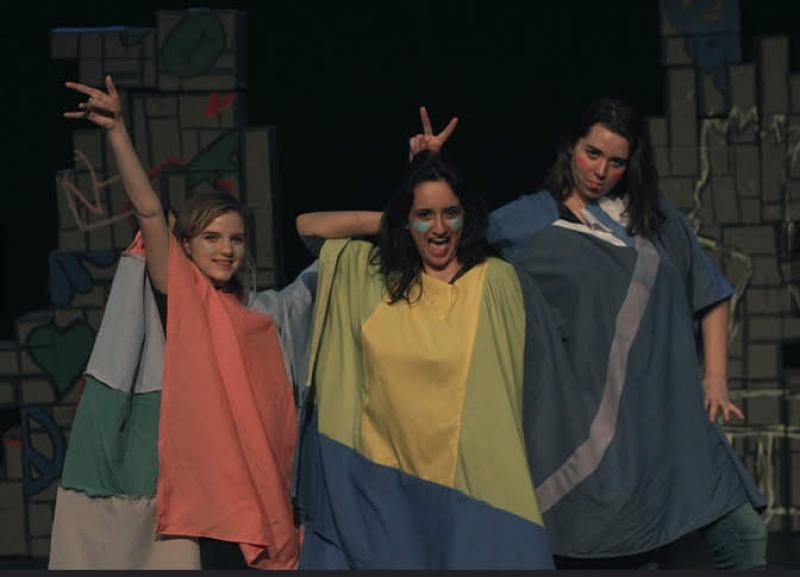 The experiences I love most about theater are the connections you make with your show's cast and crew. Collaborative art-making leads to such wonderful friendships, and my core support system at Harvard is nearly all made up of people I've met through performing arts. Understandably, this is what I was most worried about losing as we made the transition to online. However, I have been overjoyed with the community I've felt in the productions I've been a part of. I've reunited with former castmates on new shows, gotten the chance to work with peers I've been wanting to work with for a while now, and I've also met many people who are brand new to theater at Harvard. Despite the distance, we've cultivated really strong communities. Even for the shows that are already over, we are making the time to hang out with each other on Zoom and other platforms, and these connections have been a welcome break from the chaos of online school. 
Though I am still dearly missing the feeling of being on a stage, I am proud of the theater I've been a part of in the online world, and I look forward to more innovative virtual projects to come. I am excited to bring the skills I've learned in Zoom theater back to in-person shows, whenever that may be.