The Mather Tranquility Room is a place where one can practice the art of patience.
Mather faculty deans Amala and L. Mahadevan have always had a strong commitment to wellness and wellbeing programming. So in Spring of 2021, when they had the resources to renovate Mather spaces, they wanted to create a physical space that would give students returning in the fall a place to unwind. Amala and L. Mahadevan began conversations with Nina Bryce and Soltan Bryce—the wellness tutors in the House—about what the space could become. Over the next several months the multimedia room was transformed into the Mather Tranquility Room.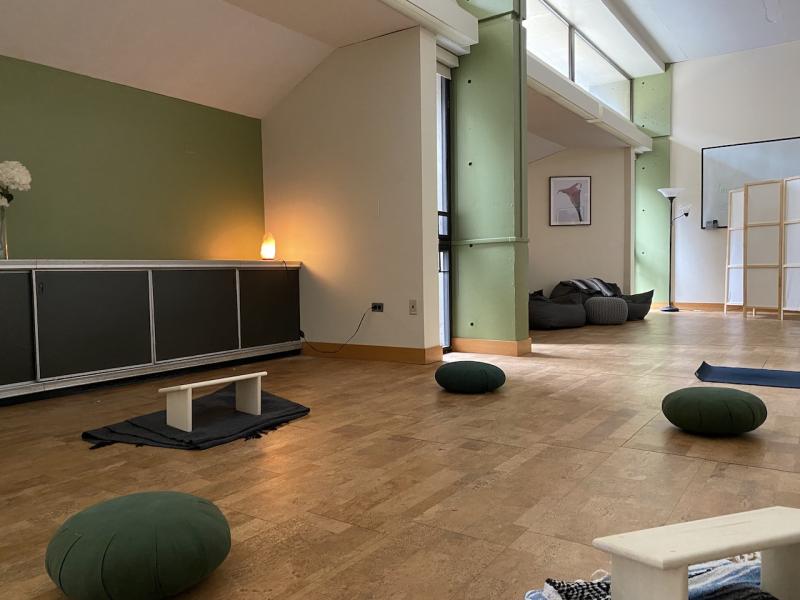 Nina and Soltan, along with House administrator Chris Kuczynski, spearheaded the project of creating this physical space dedicated to wellbeing in Mather. At the beginning of the semester, the Mather Tranquility Room opened its door to students for the first time. A place for meditation, yoga, reading, tea-drinking, painting, or journaling, the Tranquility Room is a place for students to engage with self-care.
Tucked into the corner of the "concrete jungle"—as Mather is known—the Tranquility Room is where I've relearned how to pause in a world that never seems to take a break. The pressure to succeed in our academic endeavors is ever-present. With only 24 hours in a day, it becomes easy to deprioritize mental health and toss self-care to the way-side. Actively taking care of our mental health feels far removed from our daily lives, but spaces such as the Mather Tranquility Room remind us that it does not have to be.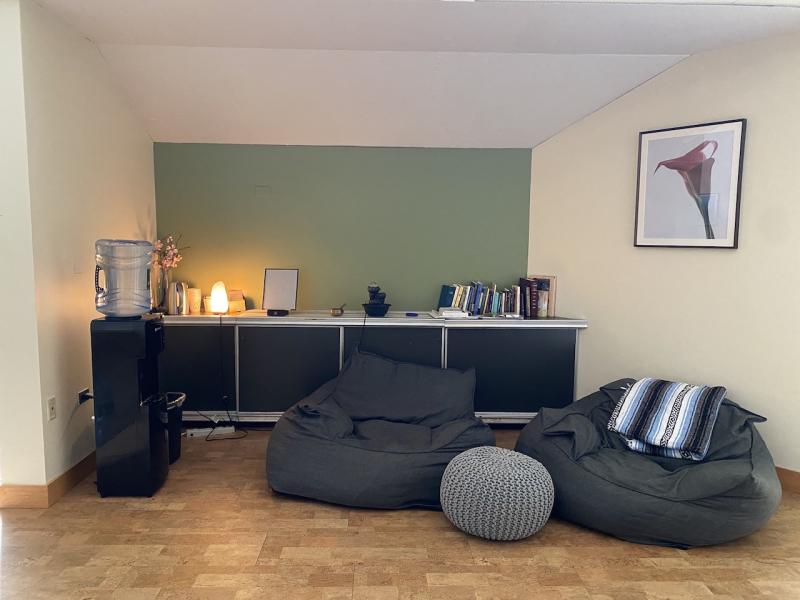 This space has taught me that it is possible to slow down, even at a place that never seems to rest. In my interview with Nina, who also works as the Mindfulness Coordinator at the Center for Wellness & Health Promotion, shared that self-care can be the simple act of reminding ourselves to come back into the present moment, whether that be looking out the window and pausing or just "feeling our feet on the ground, like little seemingly insignificant things can really transform what it feels like to live inside of our own bodies and minds." Developing a daily habit of introspection can create space in one's life that gives us room to truly breathe.
 "What I hope is that Harvard as a campus and as a community can just build in some of the external supports so that people don't have to do it all on their own." It's hard enough with the internal barriers–we each face our own anxieties, but Nina hopes that Harvard can help break down the external barriers to wellbeing.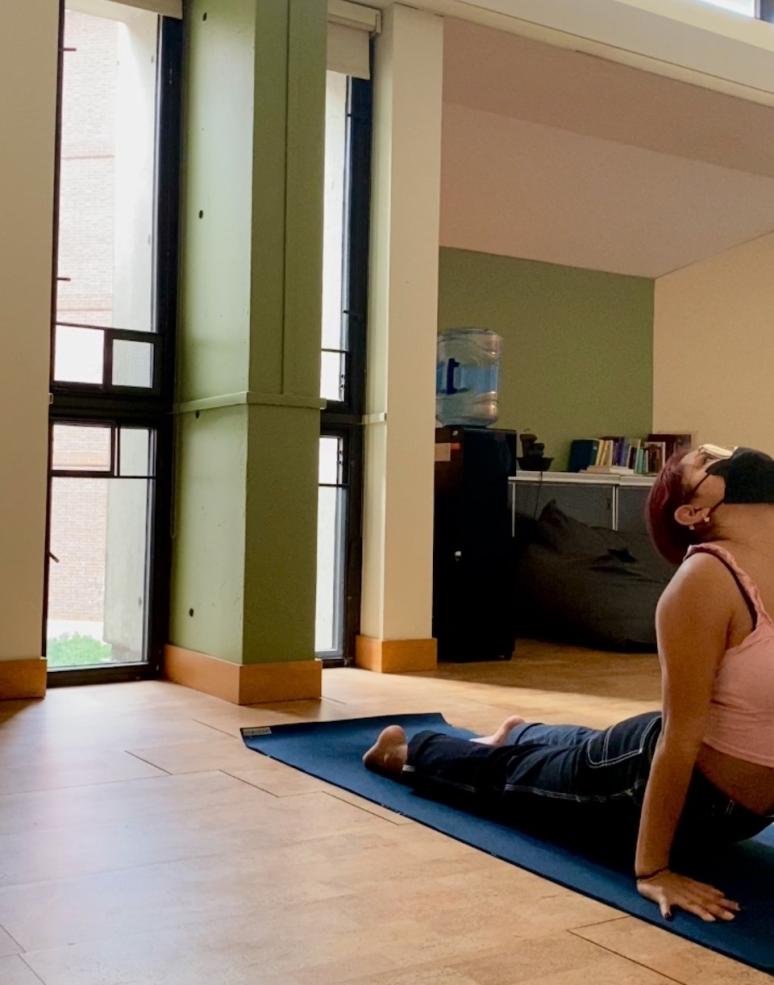 Self-care is kindness towards oneself. It is a skill one can learn to practice every day with time, but one that requires patience. Something as small as spending ten minutes stretching or making a cup of tea in the Tranquility Room is a reminder that slowing down is not a sign of weakness, but of strength.