Each spring, the Harvard University Native American Program (HUNAP) hosts a powwow.
To those not familiar with the term, a powwow is a gathering of Indigenous peoples, often from many different tribes and nations, to socialize and celebrate their cultures through traditional singing, dancing, and other expressions. The Harvard Powwow is one of my favorite events each year, but, due to the current situation, the Harvard Powwow has been postponed until campus reopens.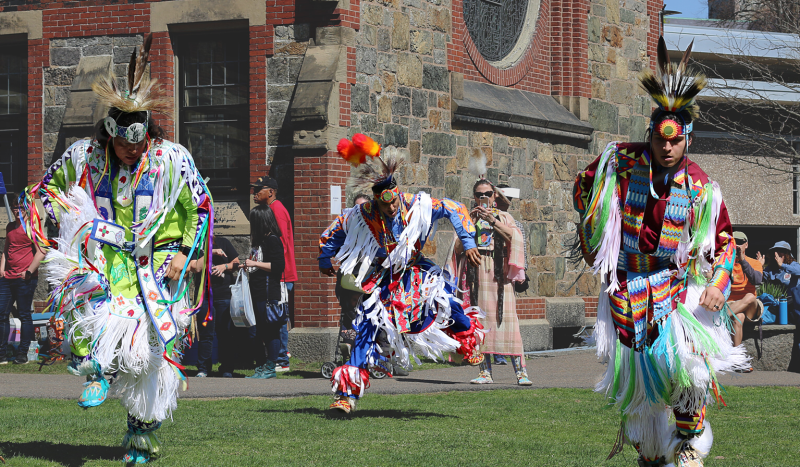 As a current fourth-year undergraduate student at Harvard, I'm on track to graduate before the powwow actually happens, meaning I won't be able to actually go to it when it's held. In the time I've spent social distancing, I've been thinking a lot about events that won't happen or that I won't see because of the collaborative effort to prevent the spread of the coronavirus. The powwow is one of those events that's especially close to my heart. Thankfully though, I have many years of experience with it that I hope to share with you all.
Dating back over 20 years, the Harvard Powwow is just one part of Harvard's many ties to Indigenous people. In addition to sitting on the traditional territory of the Massachusett people, Harvard's Charter of 1650 actually specifies that part of Harvard's purpose is to educate Indigenous students. I believe the powwow works to continue this mission by bringing together Indigenous students across the university and to local Indigenous people and cultures. Held on one day in late April or early May, the powwow is entirely student run, so it also creates connections among students both before and after the actual event. From the early meetings in which we decide a theme, to the outreach, fundraising, and logistical planning, the Harvard Powwow has allowed me to meet people I otherwise wouldn't have met and to strengthen friendships in ways I couldn't have imagined.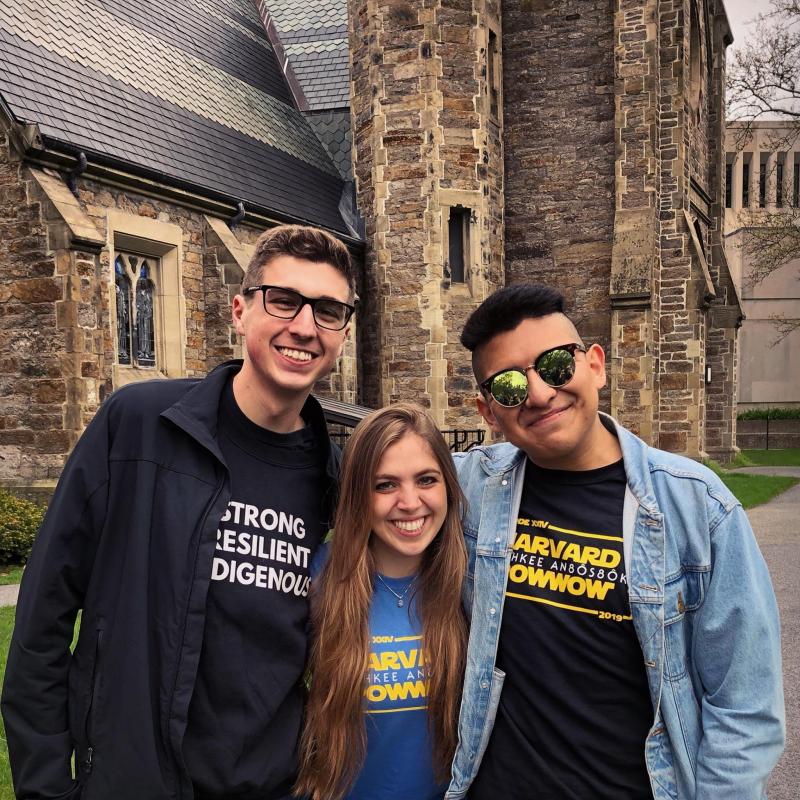 I got involved with HUNAP my first year of college. As an undergraduate student, I also became involved with the student group, Natives at Harvard College (NAHC), a group that exists primarily to create community for Indigenous-identifying undergraduate students on campus. In addition to getting involved with HUNAP and the Harvard Powwow, through NAHC I also was able to plan the celebration of Indigenous Peoples' Day (which I've blogged about before), plan campus-wide panels on Indigenous identity, and, most importantly to me, grow closer to other Indigenous students on campus. Through NAHC's weekly meetings, social events, or informal study groups, I have found a home away from home with my fellow NAHC members. From providing me emotional support as I wrote my senior thesis, to working together to plan a powwow, NAHC and its members have grown to mean so much to me.
As an Indigenous student, sometimes Harvard can feel isolating, and we can feel removed from our traditions, culture, and family. However, from events like the Harvard Powwow to the close connections I've made through Indigenous student organizations, I am able to remind myself that there is a place for Indigenous students at Harvard. And, honestly, while I am missing the Harvard Powwow, I'm also (emotionally) missing the connections I had in the Indigenous community on campus. Some of my best friendships were made through the Indigenous groups and events, and I'm going to miss the constant presence they've had in my life. I feel so thankful to have had these experiences, and I'm so, so excited for all the future powwows, students, and friendships. Though I may not see them actually happen, I know that they will continue.