Housing at Harvard can be a bit confusing, but all of the factors which go into it are part of what makes Harvard housing so great!
In this blog, I'm going to offer you a bit of a crash course so that you can know what to expect.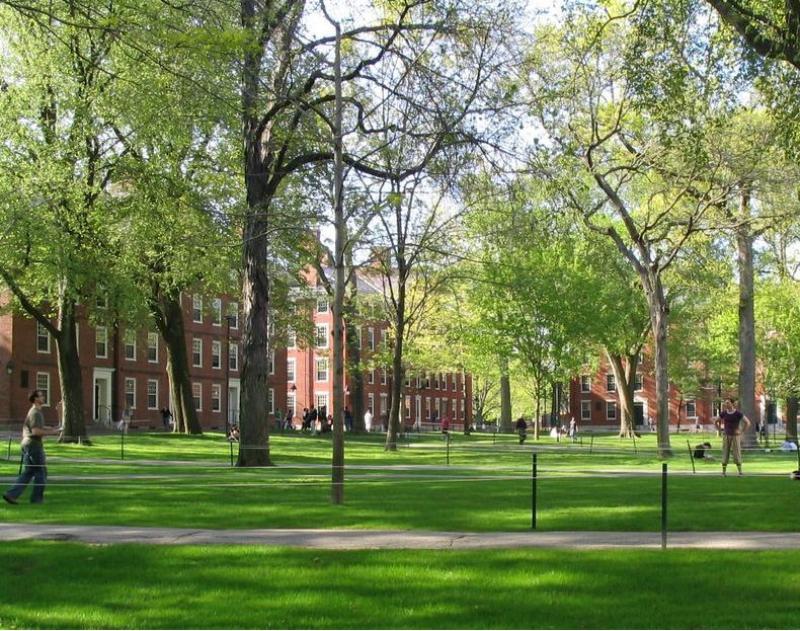 First-Year Housing
The summer before you attend Harvard, you'll fill out a housing form asking about your interests and preferences regarding living spaces and roommates. (Questions like "Do you consider yourself a night owl or a morning person?" and "How clean would you consider yourself?") It's a very thorough list of questions, and it's really helpful in making roommate pairings! Each first-year is then randomly assigned to one of four first-year yards (Ivy, Crimson, Elm, Oak). These function as different neighborhoods, or clusters of dorms, where you'll live. From there, the Resident Dean of First-Year Students for your assigned yard will carefully read through every roommate application and make pairings based off of student preferences. They do a very effective job at making great suite assignments! Of course, they're not always perfect, but a lot of care goes into making these decisions.
First-year dorms are usually two to four bedrooms and a common room shared between two and six students (though there are some singles available). Generally, you'll share a bedroom with one or more of your roommates. Some have in-suite bathrooms, but most share bathrooms with the larger hall.
Dorm life as a first-year is very community oriented. You'll be in an entryway of between 20 and 40 students on your floor or wing of a building, and you'll have weekly entryway community events called "study breaks." These are hosted by your Peer Advising Fellows and Proctor, and they're usually just fun game and snack breaks. That's first-year housing in a nutshell!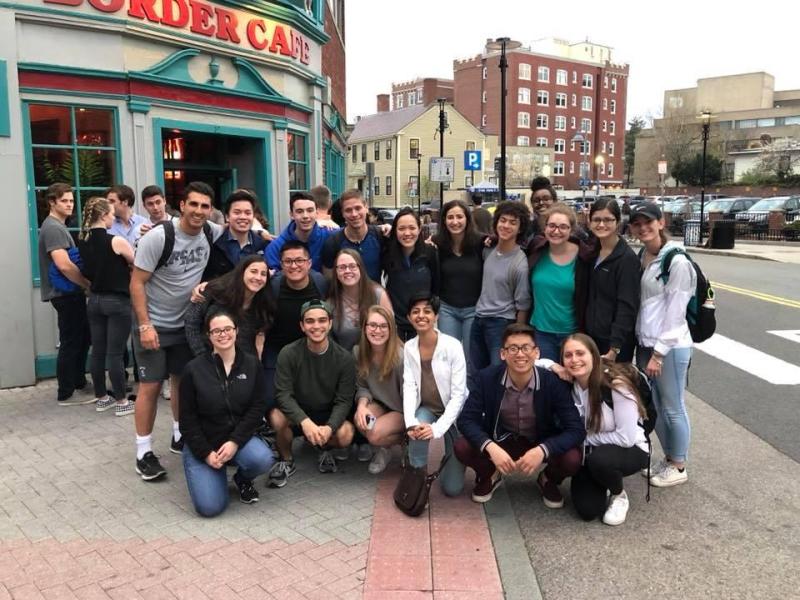 Housing Day and the Transition to House Living
While first-years live in first-year dorms, upperclassmen live in one of 12 houses. A House is a larger dorm of 300-500 students, and each house has its own amenities. For example, I live in Quincy House, which has a dining hall, library, gym, common areas, and participates as a house in intramurals!
But how are you assigned? During the spring of your first year, you can choose up to 7 friends (to form a group of 8) to share a house with. This group is called a blocking group. It doesn't mean you'll share a room or suite with them, necessarily, but  having a blocking group ensures that you'll all receive the same house assignment! You can also link your blocking group to another blocking group, which is referred to as your linking group. Like first-year dorms, upperclassmen houses also have 4 distinct neighborhoods (River Central, River East, River West, and the Quad). Having a linking group ensures that both groups are placed in the same neighborhood. Quincy House is in River Central, and my linkmates live in Lowell House, which is just a block or two away! 
Housing Day is a major event at Harvard. On the Thursday before Spring Break, you will pick a suite to gather in with your blockmates. Early that morning, upperclassmen from each of the Houses don House-themed attire, receive lists of designated suites to storm, and upperclassmen from whichever house you've been assigned will excitedly storm your dorm to celebrate where you'll be living for the next three years! It's very loud and celebratory, and there are welcome events all throughout the day to introduce you to your future home.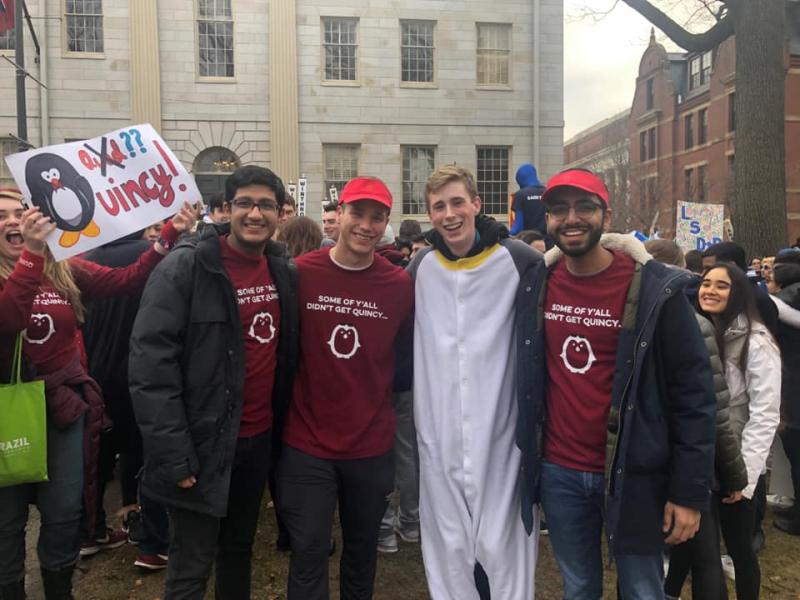 Life Beyond Housing Day
Sometime at the end of the spring of your first year, you'll enter a rooming lottery with whomever you choose within your House. This lottery determines what sort of room or suite you'll be assigned to within your House. You might choose to live with members of your blocking group, but you don't have to! Generally, seniority gives you better draws in the lottery, so sophomores might be low on the list. But every year, my housing has been really great, and moving up in the lottery gives you something to look forward to each year. Once you've been assigned a suite return for the fall semester, you've got your room in your house and you're ready to be an official member of your house community. You will eat at your House dining hall, partake in community events, and begin to feel at home where you're staying! Each spring, you'll repeat the rooming lottery, and that's a wrap!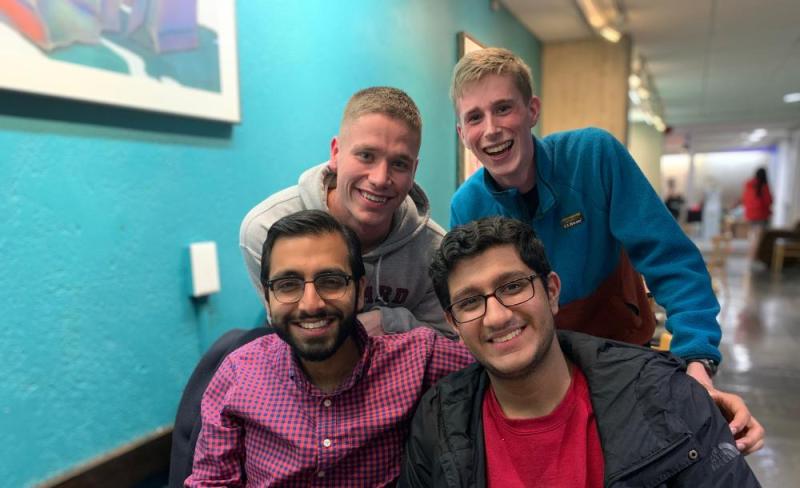 I hope this has helped provide some clarity about Harvard's housing process! It can be complicated, but it's well worth it, because our dorms and houses aim to be more than just a place you rest. Hopefully, for you, it'll become a home away from home.