The sky is a murky yellow with gray clouds, signs of an impending storm. In front of me, a lumpy, caramel-colored creature rests on its bent legs, making a curious groaning sound that I have never heard before in my life. Only one thought fills my mind: "How did I get to this moment?"
This past spring break, I was able to spend 9 days in Dubai as part of the Harvard College in Asia Program (HCAP). HCAP is a program that fosters global leadership by facilitating cultural exchange between college students from 9 different countries in Asia and Harvard undergraduates.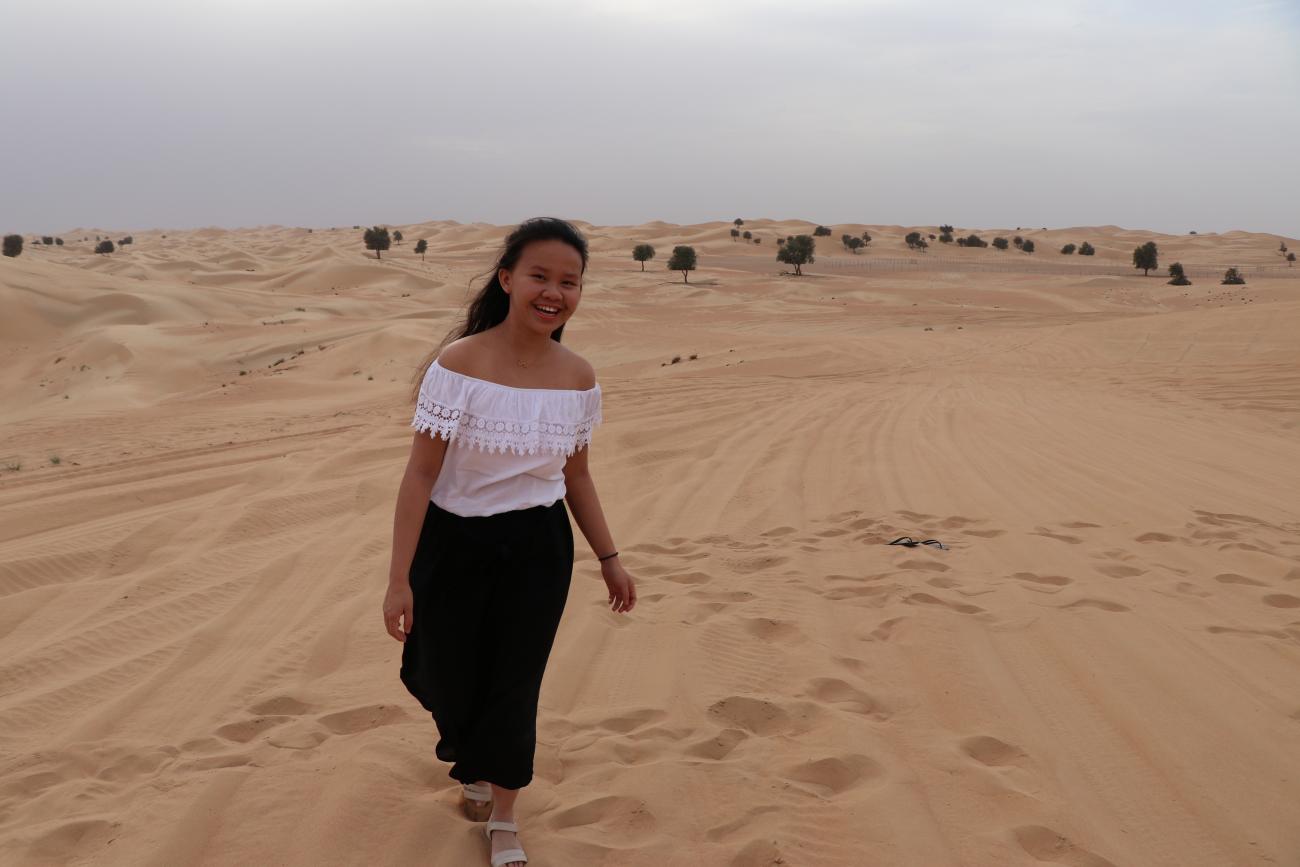 In January, the college students from Asia come to Harvard for a week-long conference centered around a different theme every year, where they participate in lectures by renowned speakers, excursions into Boston, and fun social activities with the Harvard students. Then, during spring break, the Harvard students travel to 8 different cities in Asia to participate in a conference hosted by the foreign delegates in their home country.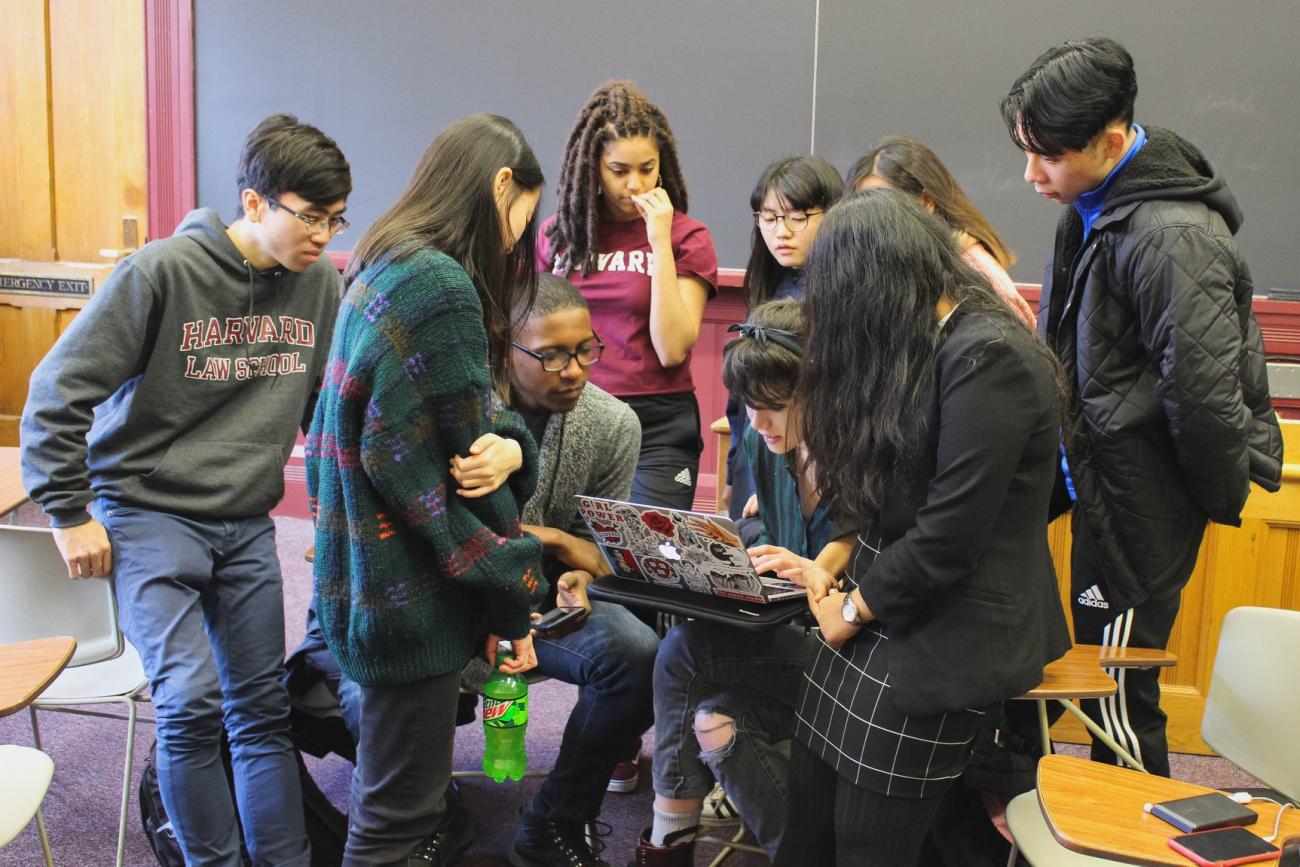 This year, as the Content Co-Chair of the HCAP board, I had the privilege of shaping a lot of the programming in the January conference at Harvard. We decided on the theme of "Global Leadership in the 21st Century: Empowering Education", so my committee invited top leaders in the educational field to come speak to our delegates at the conference. Some of these speakers included Wendy Kopp, CEO and co-founder of Teach For All, (pictured below) and Anant Agrawal, founder of the online learning platform, edX. We also hosted a new pitch competition where teams of delegates from many different countries worked together to find creative solutions to a pressing issue in education globally and presented their ideas at the culmination of the conference. Sprinkled throughout the conference were fun excursions into Boston and late-night social activities where delegates made lifelong bonds and memories with each other.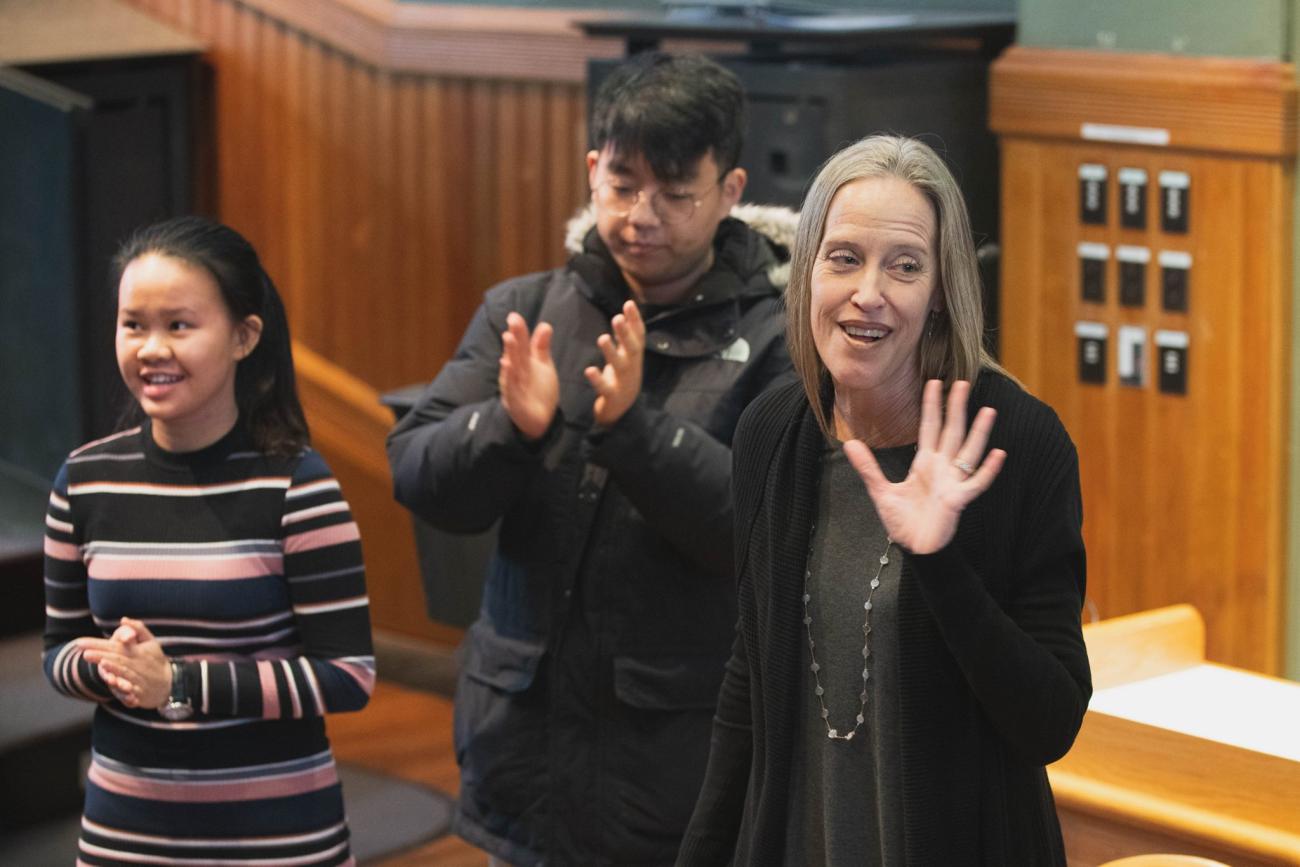 Zooming forward to spring break (or perhaps backward now), I landed in Dubai with my heart full of excitement for the uncertainty of what lay ahead. I absolutely love adventure, so I have been looking forward to this trip all year. The first thing that made the fact that I was in a completely new place sink in was how everything around me was in a foreign language, Arabic. The second was how warm the weather was, which provided a very nice contrast to the freezing Boston weather I emerged from. Little did I know how many unforgettable moments were ahead.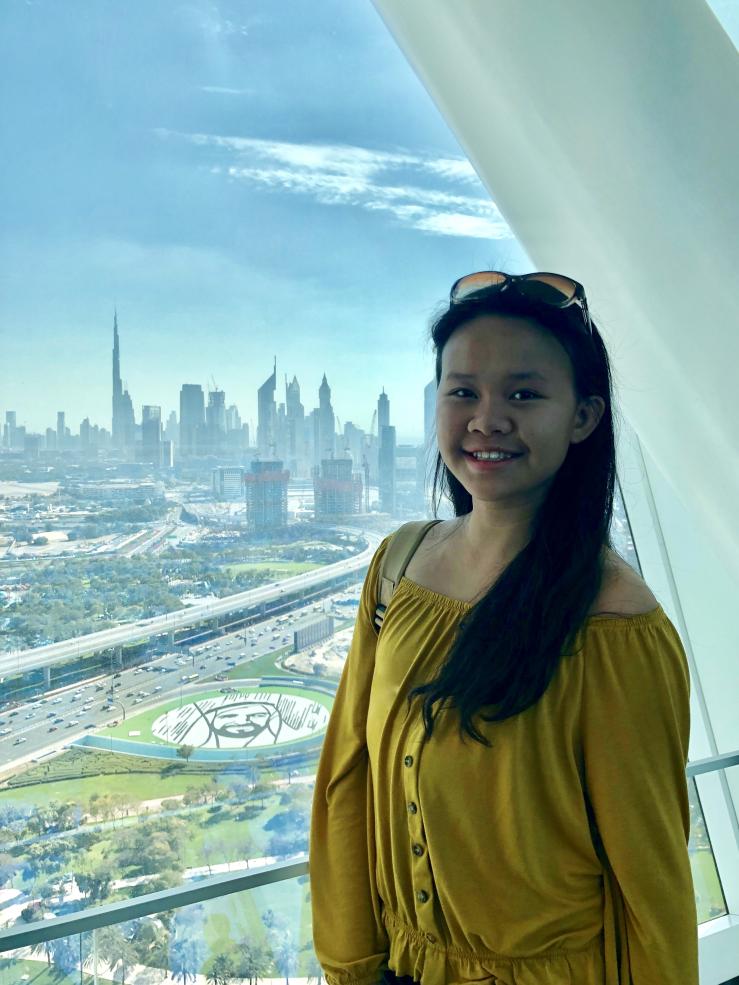 Time seemed to slow down during this week, not because it was boring, but because scientifically, your brain processes new experiences as taking longer than they do in reality, in order to digest all the sensory information. I went to the most extravagant malls I have ever seen with their own indoor ski resorts. I ascended all the way to the top of the tallest man-made structure in the world, the Burj Khalifa, to get a view of Dubai and its surroundings, where I realized that this city was built in a matter of a couple generations. I wondered with awe at the beautiful magnificence of the Sheikh Zayed Grand Mosque in Abu Dhabi. I stood in a desert for the first time, taking an exhilarating safari in a SUV over the sand dunes and riding a camel (if you haven't figured it out by now, that's what the beginning referred to).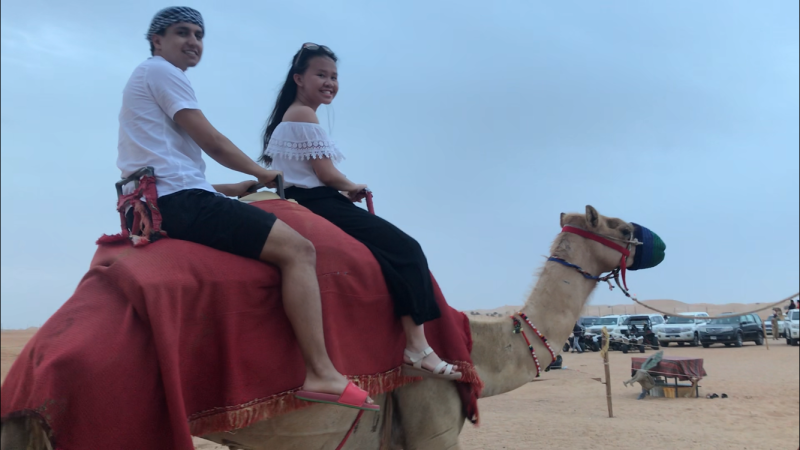 But these memories would be incomplete without the memories of the Dubai delegates that hosted us. They were some of the kindest, most intelligent people I've ever met, and they patiently showed us their home with open arms. I will never forget the late night conversations with these people, whether they were about their thoughts on Dubai's future or their own futures. It was not easy to say goodbye at the airport when the day finally came for us to come back to Harvard. I hope that even 10 or 20 years from now, we all will still share the special bond of having this unique experience together. I know I certainly won't forget this experience.