One of the reasons I was so happy when I got admitted to Harvard was knowing that I was finally going to experience all the fun student activities I read about and listened to from the student stories.
However, alongside the excitement, I worried about whether I would be able to afford to attend different student events. These activities seemed fun but at the same time, it seemed as though I would have to work multiple jobs to be able to afford them.  The first student event to come on my radar was the Harvard African Students Association's Annual Fall Feast. I asked my friend how I can pay for my ticket while also expressing concerns about these unaccounted expenses. In this conversation, I learned about SEF. . SEF, the Student Events Fund, was created by students for students. Funded by the college, SEF demonstrates a commitment to removing financial barriers that might prevent a student's participation in campus activities. SEF eligible students can order tickets for events online at absolutely no cost. This was great news to me! I attended the Fall Fest event with my ticket costs covered by SEF. This was just the beginning of a long list of events I have been to attend through the SEF program. I will share a few other experiences in the rest of this blog.  
Harvard - Yale
You've probably heard of the famous Harvard- Yale game. If you haven't, let me tell you about it! It is a football game played annually between the Harvard Crimson and the Yale Bulldogs. It alternates each year between Boston (Harvard) or New Haven (Yale). During my first year, the game was at Fenway Park, Boston. As a first-year student, I was super excited to be part of one of the most famous traditions on campus. The process to access a ticket through SEF was easy-- all I did was go on the website and reserve my ticket for the game. This is one of my greatest memories at Harvard! The following year, the game was in New Haven. With the game in New Haven, Harvard students can travel to attend to cheer on the Crimson. SEF pulled through as usual! I not only gained a no-cost ticket to the game but also bus passes to and from the game. Below are pictures of me and my friends during the 2018 and 2019 games.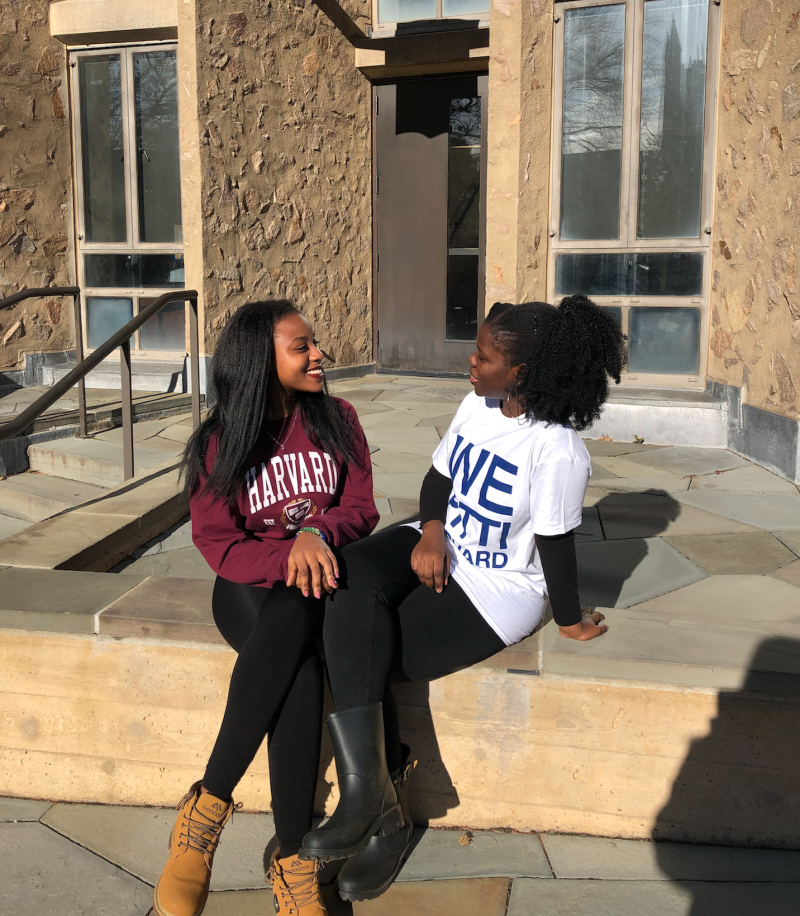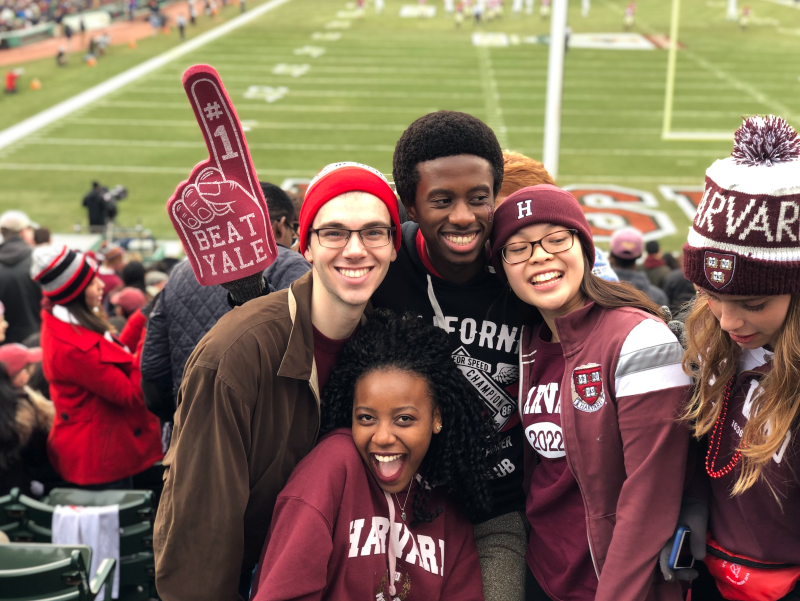 Eliot Fête
Harvard has annual formals every spring. There is a freshman formal for the first years and individual house formals for each of the other twelve houses. As an Eliot House resident, I attended the infamous spring formal known as Fete. It is  an extravagant event usually accompanied by a theme. Eliot residents can invite up to one other person from another house. My first and last Fete (due to the pandemic) was simply magical. There was a red carpet, an Eliot House ice sculpture, a chocolate fountain,  so much food, a jazz band outside…and the list goes on! However, I wouldn't have been able to attend this wonderful event if it weren't for SEF. The tickets were a bit of an expense. Thankfully, all I had to do was sign up on the website and got my ticket plus my plus one's ticket for free!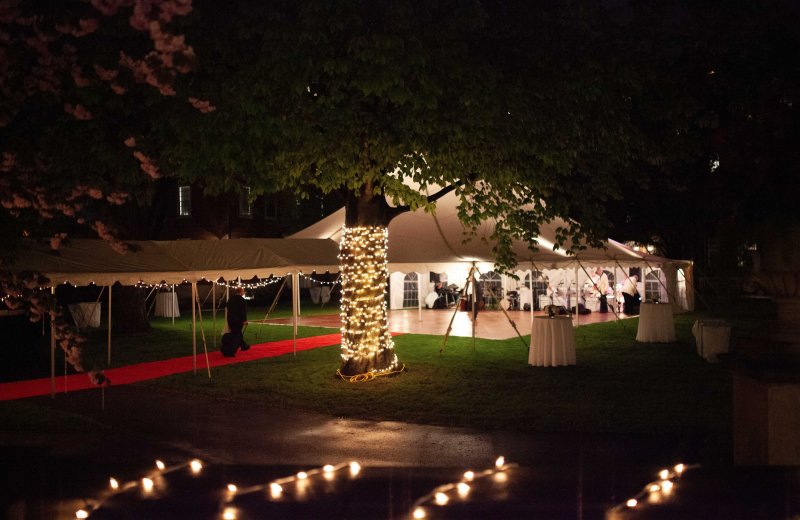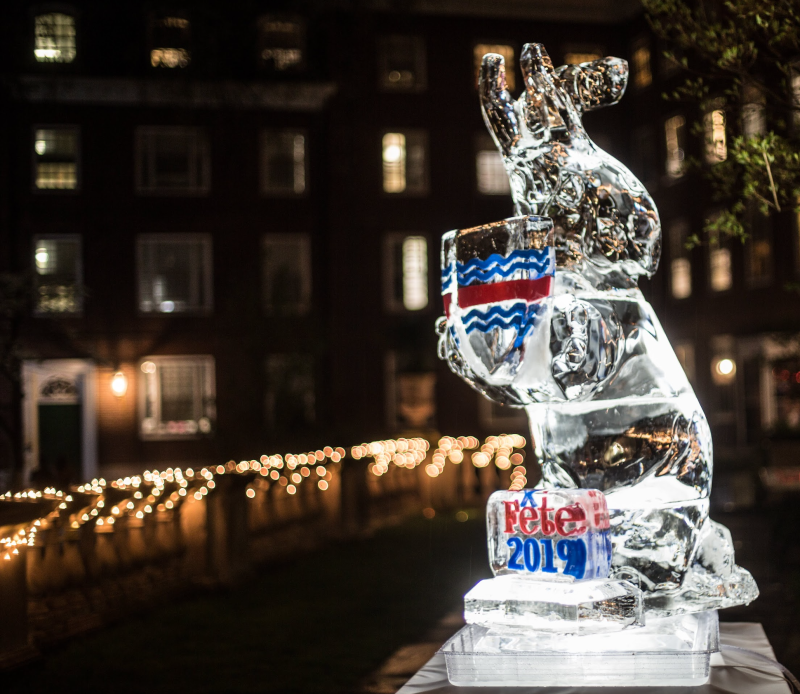 The Boston Sightseeing Cruise
It was a Thursday afternoon. I was having lunch with my blockmates as usual when one of my friends said "Guys, we should go to the Boston Harbour Tour". The tour was to happen on Saturday afternoon and was organized by the First-Year Social committee. As usual, all I had to do was visit the website and reserve my ticket. This was one of the greatest ways to burst out of the Harvard bubble and explore. It was my first time on a Boston sightseeing cruise, so I was super excited to learn about Boston and its history. My SEF ticket also covered my transport to and from the Harbor. 
Black Legacy Ball 
The Black Legacy Ball is a beautiful and fancy annual event that is organized by the Harvard Black Students Association. Students dress up and go to Boston for an evening of great food, music, and vibes. I was able to attend both the 2018 and 2019 events. I had so much fun with my friends both times and ate really great meals all for free. SEF to the rescue!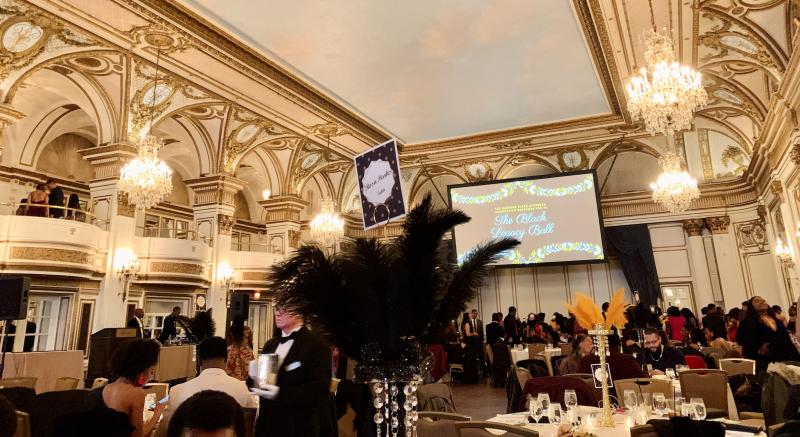 These are just a few of the MANY events I have attended for free thanks to SEF. I am really grateful for having an opportunity to enjoy many social events at the college without worrying about breaking my bank. The SEF program is currently on pause because of the pandemic but will jump-start when we get back to campus. I can't wait to go back to campus and attend all these events and more!