By the end of this month I will have traveled to seven new countries in the past ten months. How? All thanks to Harvard. 
In high school, I always said that I wanted to study abroad in college. This past summer I was fortunate enough to finally have that dream come true. I studied abroad in Dakar, Senegal for eight weeks with Harvard Summer School. These eight weeks were absolutely unforgettable. I forged incredible friendships, ate delicious food, and visited some of the most beautiful cities. The best part was that my entire study abroad experience was funded by Harvard.
Studying abroad at Harvard, whether during the school year or summer, is extremely accessible. At no point did studying abroad ever put a financial burden on myself or my family.
Studying abroad in Dakar also made another dream possible – visiting Europe. In addition to traveling to Dakar, I was also able to explore Portugal, Spain, and Italy for the first time. The list doesn't stop there though – that's only four countries.
There are a million other ways to travel internationally at Harvard outside of studying abroad. The first organization that I joined when I arrived at Harvard was the International Relations Council (IRC). The IRC hosts two Model United Nations (MUN) conferences in Boston – one for high schoolers and one for college students. The IRC, however, also hosts international MUN conferences in Latin America, India, and China. When I first found out about this, I was extremely excited. I knew that I wanted to travel as much as possible during my time at Harvard, and that this was a possible way to do that. So, when the applications came out to direct at these conferences, I applied, and was lucky enough to be selected.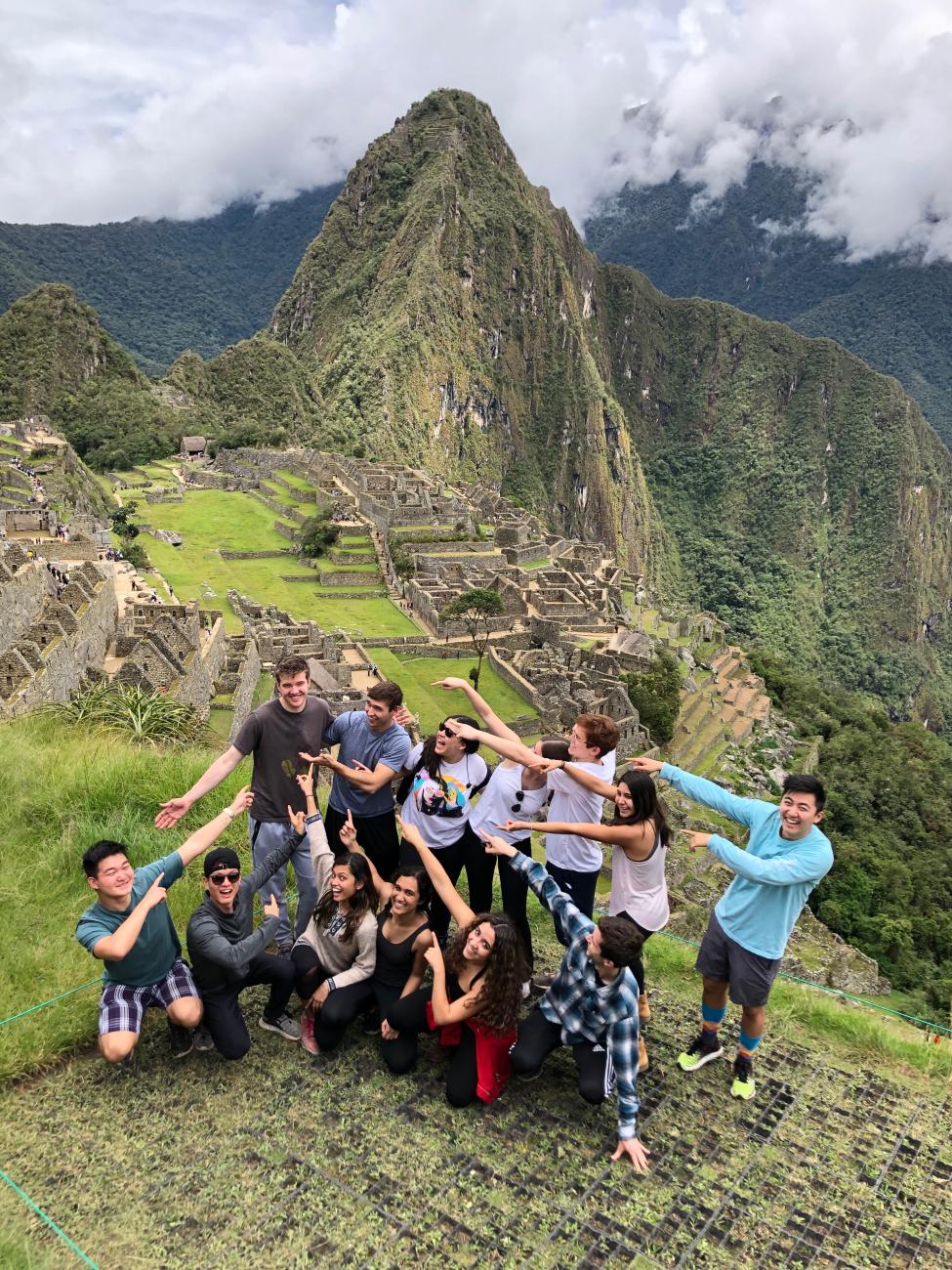 I can now say that I have also traveled to Peru, Ecuador, and will be traveling to China in two weeks. While, I did apply to direct at these conferences partly because of the opportunity to travel, I have learned and gotten so much more out of it. MUN has allowed me to forge new and unexpected relationships with students from all ages. It has allowed me to bring awareness to the critical topic of the Venezuelan Crisis to high school and college delegates across the world. It has also allowed me to hike to Machu Picchu and zip-line through the mountains in Ecuador with an incredible team who I now consider a second family.
Harvard has given me the opportunity to do things that I could have not even dreamed of, and the best part is that the list of incredible opportunities does not end in Machu Picchu or Ecuador. While I was in Peru and Ecuador my best friend Silvana, who is also a UMRP coordinator, was in Mexico visiting Mayan ruins. My other blockmate Amanda will be traveling to Qatar while I am in China to participate in a debate tournament.
I have realized that when people said Harvard would open an unbelievable number of doors and opportunities, they weren't kidding. As a first-generation, low-income student I would have never imagined that I would have been able to travel to so many new countries in such a short period of time. I am so incredibly lucky and privileged to have had access to these amazing opportunities and the many that I am sure will continue to come.