The Women's Center represents a legacy of advocacy against adversity, dating back to 1971.
The Harvard College Women's Center is a space of belonging. A place of empowerment. A supportive environment with a focus on gender equity. It is a community—powered by the energy of a passionate leadership team alongside a close-knit group of student interns. Despite undergoing many changes over the past decades, the Women's Center has always embodied this spirit of mentorship. The Center we know today, founded in 2006, proudly sees itself as "the heiress of a long line of women's centers at Harvard-Radcliffe." In the same way that the older students mentor their younger peers, the Women's Center in the basement of Canaday B has carried forth its legacy of strength against adversity.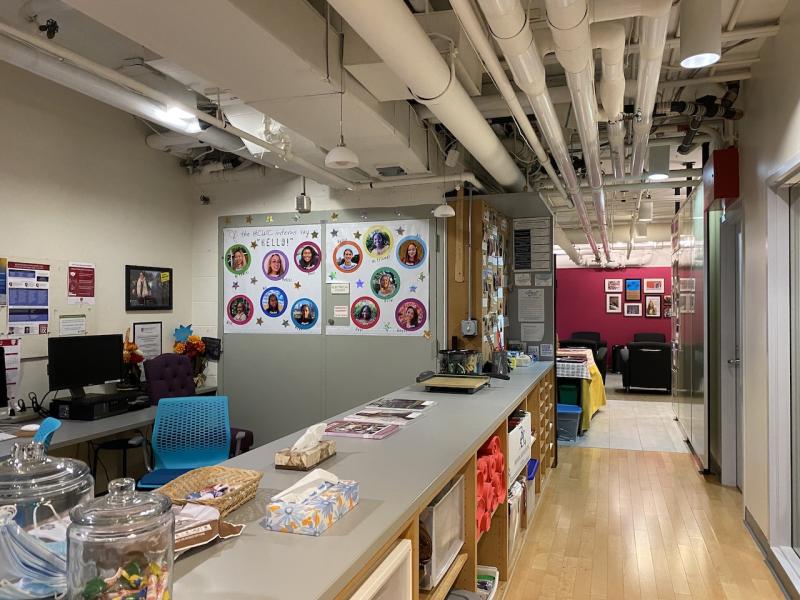 One center intern, Cassandra Brewster, was eager to share her experience with the Women's Center, and described one of her favorite memories: "Last semester, we decided to do an intern dinner. We went and got sushi together and it was just really nice to have that community outside of the workspace. A lot of them are seniors, so they give really great advice." Casey encourages anyone interested in the Women's Center and STEM to sign up for the WiSTEM mentorship program. After a year of online school, getting to know the upper-level students can seem intimidating, but opportunities like these can bridge the gap between students across the College. 
The Women's Center has been a symbol of advocacy and liberation since its inception. In fact, at the height of the women's liberation movement, over 100 women took over a Harvard University design school building on International Women's Day in March 1971. They all decided to live in the building, named the "Liberated Women's Center," until the city of Cambridge agreed to create the first official women's center. Learning from the legacies of those who helped pave the way since 1971 has been vital to the Center's mission. "The Harvard College Women's Center is a community-centered space, reflecting the contributions of all of our members - past and present - in our programs." These programs range from sewing workshops to providing safer sex supplies to bringing in guest speakers for career panels. The Women's Center can become a home away from home, or it can simply be a stop for a sweet treat on the way to class (the interns bake the best cookies). 
In an interview with the Director of the Center, Heidi Wickersham shared that she never stepped foot in the Women's Center at her institution. "I didn't even know it was a thing. I was a transfer student… I just didn't even realize what resources there were. If there was something like this where I was, I would have loved to take advantage." She encourages all students to sign up for the newsletter and visit the space, even if  to take a nap! For students who want to be more involved, applying for an internship can be an exciting way to pursue social justice work through creative and diverse initiatives that are  primarily student-driven. For example, the Center planned an entire week of events to celebrate Women's Week 2022, "On the Horizon." A few events included sunset yoga with the Undergraduate Women of Harvard Athletics and "Women in Foreign Policy" with the Harvard Undergraduate Foreign Policy Initiative.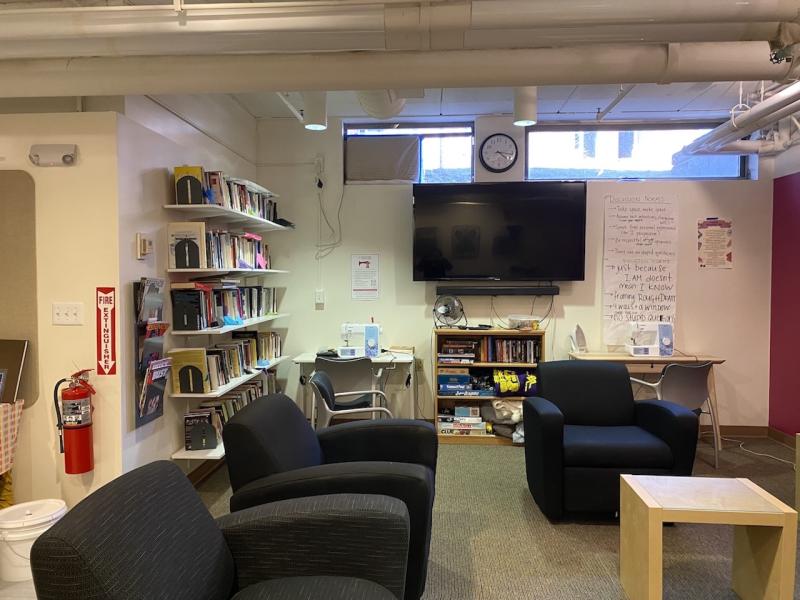 Heidi also emphasized the importance of gender equity. Everyone is welcome at the Women's Center, regardless of gender identity. After all, "Gender roles constrain and confine us all… we all benefit from the kind of breaking free of those gender roles." When asked about the change that the Center can enact on campus, Heidi believes that all the work at the Center can start to answer the question, "If we had gender equity, what would Harvard look like?"