As I was applying to Harvard, I kept wondering what it would be like to be a student at such a historic university. I never imagined that Harvard would become my home. 
As the summer of 2019 came to a close, I couldn't help but feel a longing to return home. To see my family and friends that I hadn't spoken to in months. Yet, the home I longed for wasn't the house I spent my childhood growing up in. The home I longed for was my brick and ivy home away from home - Kirkland House. 
Housing Day at Harvard is the day that first year students learn which upperclassman house they will live in for the next three years. On Housing Day 2017 I found out that my blocking group had been sorted into the smallest upperclassman house on campus - Kirkland House. Besides being located along the river near Eliot and Winthrop Houses, I knew nothing about Kirkland House.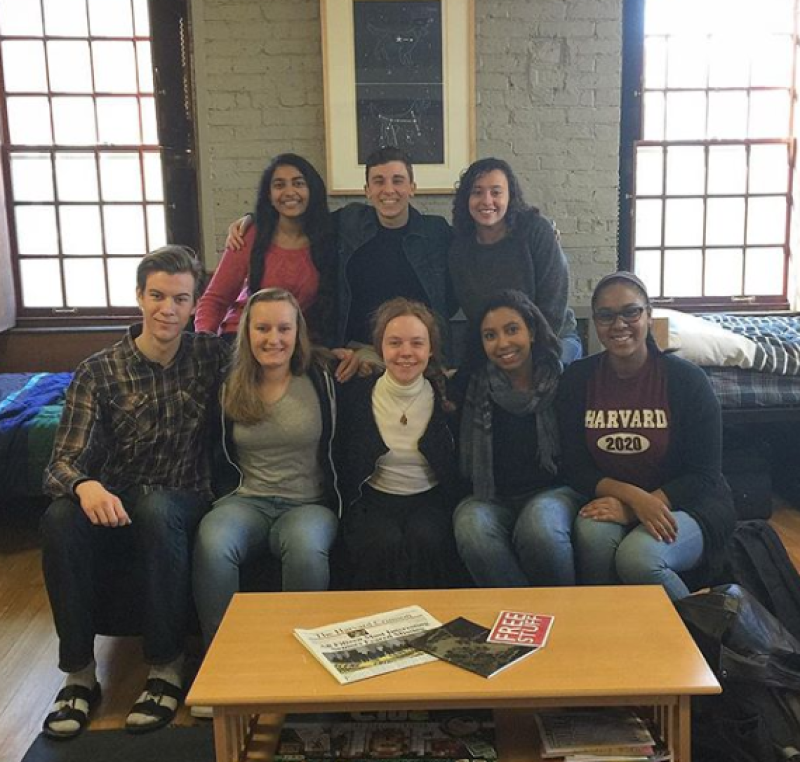 I had no idea that it would become my home away from home. Complete with a family that I loved to bits. The faculty deans of the House Tom and Verena Conley are the loving grandparents that oversee the house. The house administrator, manager, and resident dean are the parents who keep all us rowdy students in line. And you know you can always turn to resident tutors (your aunts and uncles) to provide you with wisdom and sound advice. For the past two years, Kirkland has been a safe haven for me to return to when I need to get away from my crazy packed schedule.
While the thoughts of being a senior and writing a thesis have been daunting, there was an underlying excitement as I moved into my suite in my beloved Kirkland House for the very last time. After unpacking my room, I stood in the courtyard observing the faculty deans and resident tutors chatting with old Kirkland students and new one as puppies romped in the grass. A wave of nostalgia washed over me.
I've had both good and bad times here at Harvard, yet as I look back over the past three years, I can only be grateful for the opportunity to attend Harvard College and to make Kirkland my home. My experience has been truly transformative. As I approach senior year, I must constantly remind myself that I have just one more year to give Harvard my all before I must move on to a new adventure.