My first semester at Harvard College was both super exciting and scary. I was leaving my high school friends and community that formed my comfort zone and starting a new chapter in a totally new place. There are so many new things to learn and experience throughout your time at Harvard, but you will not have to do it alone. The first year advising network is so strong and extremely helpful!
Every student has an academic advisor to help them with all things academic, and they also have a proctor who lives in the same building and supports students with residential issues. While both of these aspects of the advising network are very helpful, my favorite first year advisor is the Peer Advising Fellow (PAF). 
PAFs are upper-level students (sophomore, juniors, and seniors) who are assigned to first years to support them throughout their first two semesters in their transition. Your PAF is there to help you with any and all questions about being a student at Harvard, offer a listening ear, plan fun activities called study breaks, and help you navigate Harvard from a student perspective.
During my first year, my PAF was super fun and helpful! He gave me a tour of Harvard Yard during my first week and was always ready to answer questions, explain Harvard terminology and acronyms, or just go grab a coffee with me. I enjoyed my experience with my PAF so much that I applied to become one! I wanted to share my favorite PAF-related memories with you, from being a student to meeting my advisees.
Spontaneous Hangouts
As a PAF, especially during the pandemic, my team and I tried to plan as many outdoor activities for our students as possible. Whenever Cambridge weather permitted, we would take some homework to Harvard Yard and invite our students to come work with us. We loved the fresh air and the scenic place to work!
Baby Picture Study Break 
The first two weeks of the fall semester are always filled with meeting new people, trying to learn names and more about them through classes, during meals, or just walking around. During my first year fall, the first study break my PAFs organized was a baby pictures guessing game. They printed baby pictures we all sent without names and we each had to guess. Then, we went around revealing who's who and telling the story behind each picture. It was so fun to learn random and quirky facts about people we were going to live with and I had just as much fun organizing it as a PAF this year. We usually plan study breaks weekly and they are a really fun way to step back from work and connect with friends for a little bit!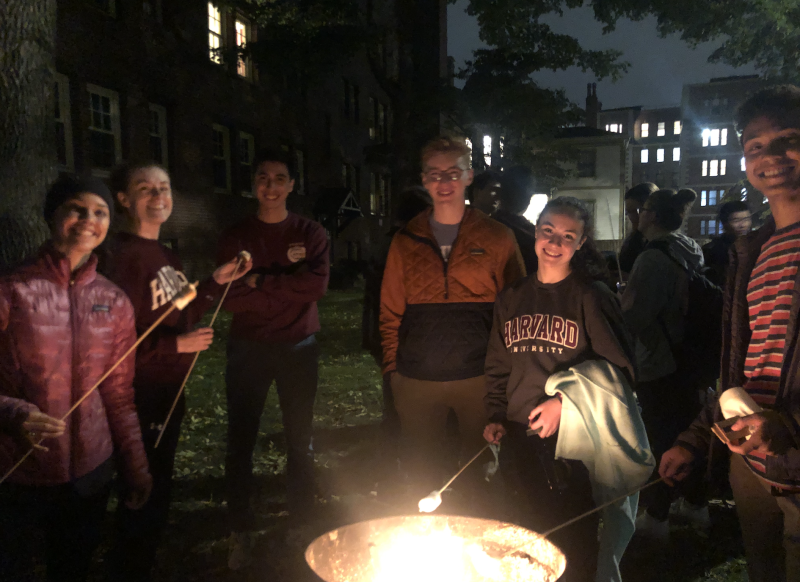 The PAF Community
While PAFs are in place to support first years, being a PAF for two years now has proven to me that sometimes we all can benefit from student support. The community of PAFs is always growing and consistently supportive. I have made so many new friends through PAFing and grew closer to my PAF teammates, and I have the program to thank for that. 
Whether you're experiencing the PAF program as a student or as an advisor, there is always something to gain and I am very grateful for all the memories.