In the spring semester of my freshman year, everyone around me seemed to be on the internship hunt.
My friends interviewed with consulting companies, set up summer research opportunities, and signed onto campaigns, among other summer opportunities. I knew I wanted to do something rooted in public service, but I had no clue about how I should go about applying. That's when I learned about Harvard's Center for Public Interest Careers (CPIC), which allows students to apply to a wide range of public service-based internships ranging from law-based work to education non-profits. I decided to cast a wide net and applied to as many as I could, with the hope of hearing positive news from at least one. A month later, I was finalizing my offer to work at an education nonprofit for the summer, with CPIC providing a generous stipend to cover my living expenses.
That summer, I had the pleasure of returning to my home state to work with the Sunflower County Freedom project, located in the rural Mississippi Delta. I spent the summer serving as a math instructor at the Freedom Project. I adapted existing math curriculum and created my own computer science curriculum, which was used to expose middle and high school students to computer programming and the logic behind constructing code. Furthermore, this nonprofit centered the Civil Rights Movement and the history surrounding it, allowing students to learn more about Civil Rights leaders, progress in education, Black history, and how all three came together in the Mississippi context. From the hours spent on course planning to teaching to playing pick-up basketball with the Freedom Fellows (our name for the students), I found myself enjoying every bit of it!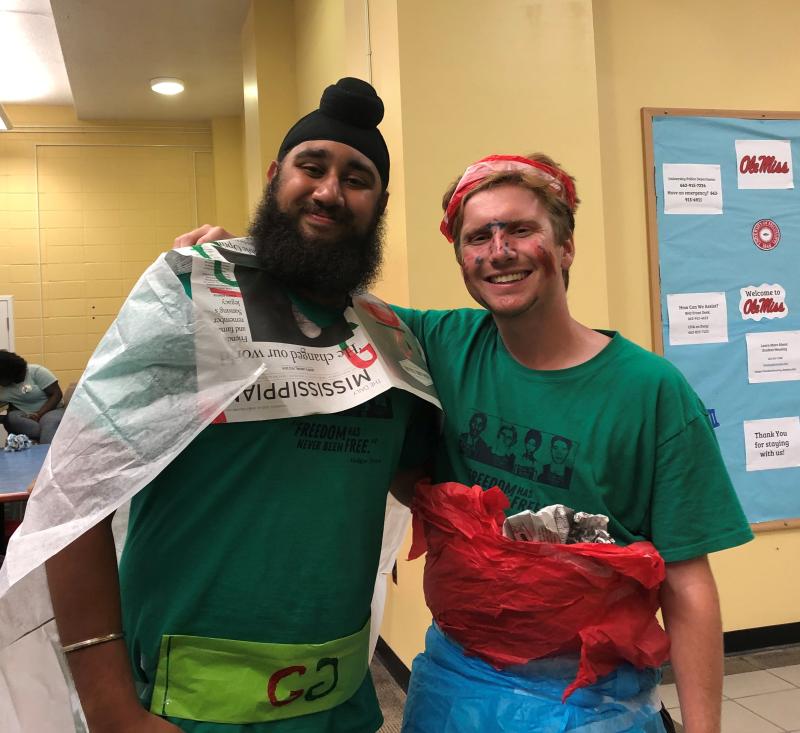 In a more general sense, this summer was very eye-opening for me. Growing up in Mississippi, you always hear of the various issues that surround education. (Out of all the states, it often ranks 48th in education and 50th in healthcare access.) This summer, however, I saw firsthand just how dramatically the conditions in the Delta and in central Mississippi (where I'm from) could differ. It was not uncommon for students to not know where their next meal was coming from. Many of the students shared experiences of taking care of older relatives, which is a result of limited access to proper healthcare. In terms of education, schools in the surrounding districts do not have enough teachers to fill classrooms and the teacher retention rate is low.
That summer challenged me, but in doing so it forced me to grow. I felt motivated by how much work there is to do both in terms of policy and local work among communities throughout Mississippi. And yet, even with this motivation, I find myself at a loss when I think about the following question: Where do we begin? It's a question that I don't have the answer to just yet, but because of this experience, it's always at the forefront of my mind.