The Boston-Cambridge area is home to some unique, picturesque, and more importantly, mouth-watering desserts. I personally have a big sweet tooth, so follow me on my journey today where I list some of my top dessert spots in the Boston-Cambridge area, not too far from campus.
More delicious dessert options can be found on my food Instagram page @BostonFoodery. 
Sweet Waffles + Boba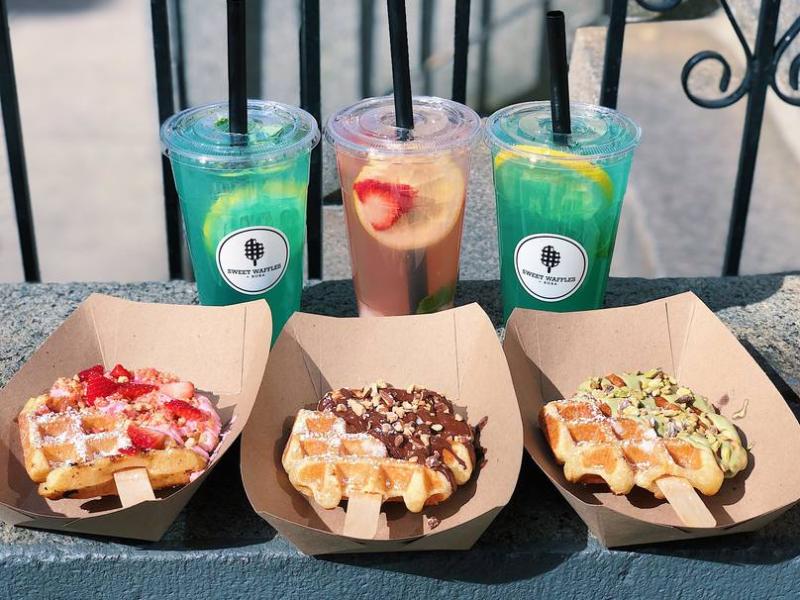 The waffles and drinks taste just as good as it looks. You'll be tempted to try all of them, and you get to eat a waffle off of a stick; anything on a popsicle stick is guaranteed to taste great. This pretty dessert is made fresh once you order it and can be paired with one of their unique beverages. Pre-COVID they had various board games for people to bond over as they enjoyed their filling snack.
LimeRed Teahouse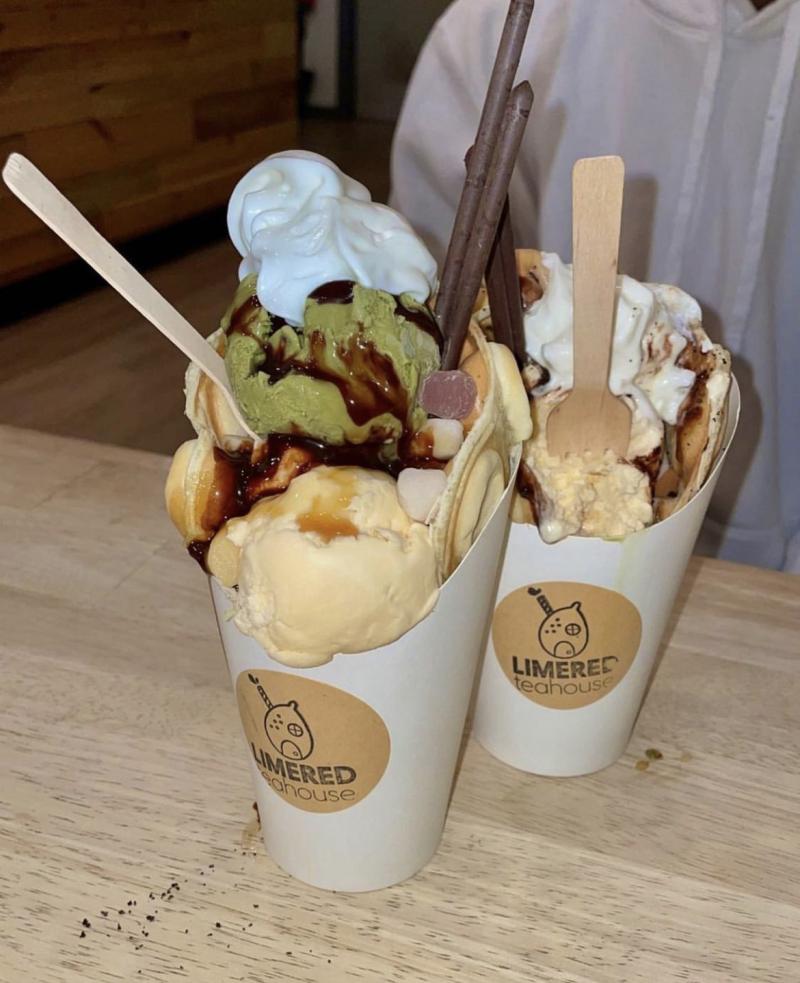 What is warm, cold, and sweet all over? Their freshly made egg waffles, in the shape of a honeycomb, are served with ice cream and toppings of your choice, including pocky sticks and mochi! This unique dessert is perfect for hot summer days where you can customize your waffle-ice-cream dessert to your liking. 
Mochinut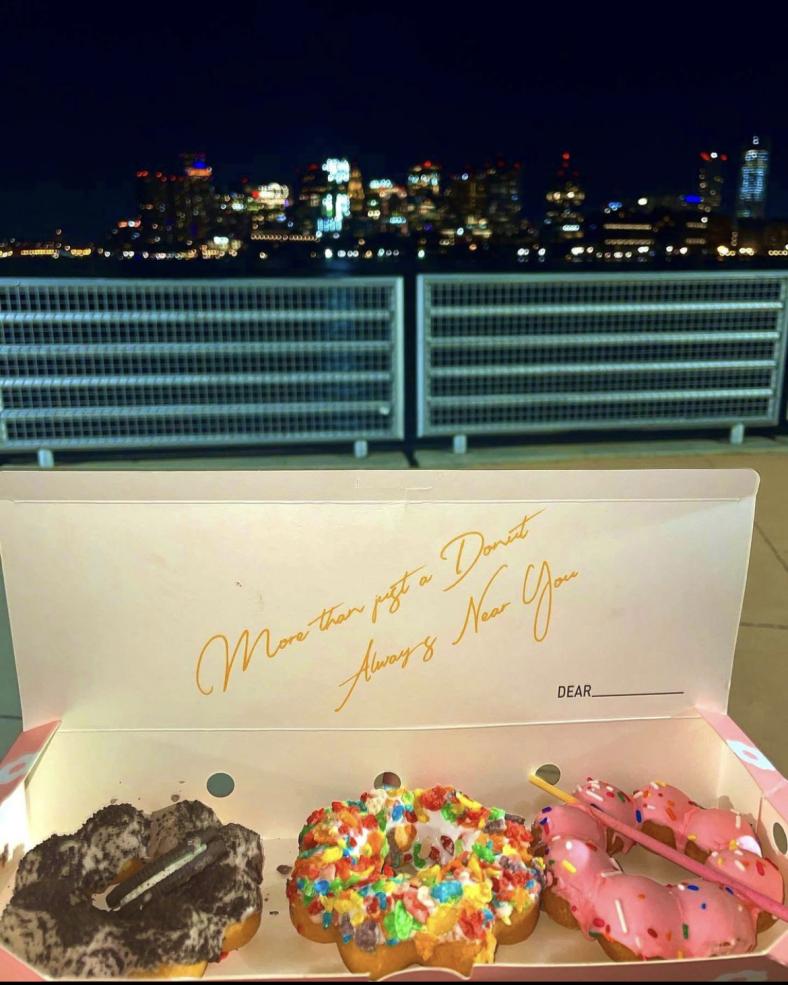 Do you love mochi and donuts? Try mochi donuts! These donuts have the texture of mochi from tapioca flour. There are dozens of flavors to choose from: milk pebble, strawberry funnel, milk pebble, matcha, ube, cheesecake, and more!
Greco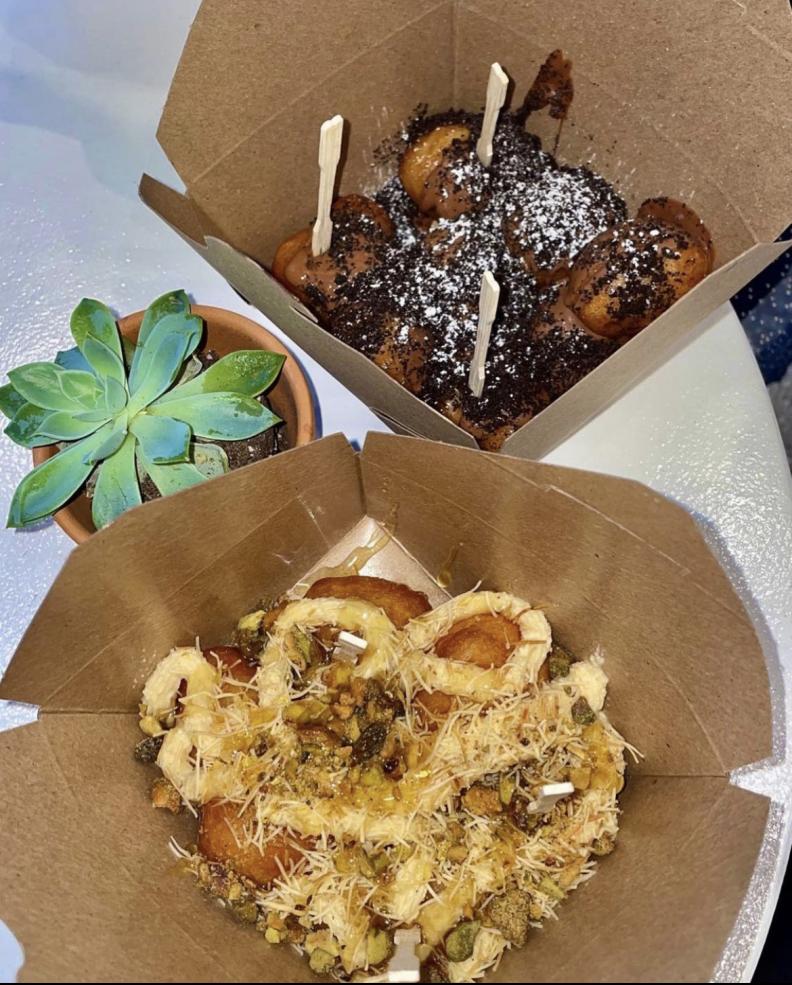 Just thinking about these Greek-style donuts is making my mouth water. Their loukoumades are made in front of you and the instant it enters your mouth, your tongue is welcomed with sweet, warm goodness. One of my favorites is the kataifi-flavored loukoumades, which are filled with custard, and covered with shredded phyllo, honey, and pistachio.
Crazy Good Kitchen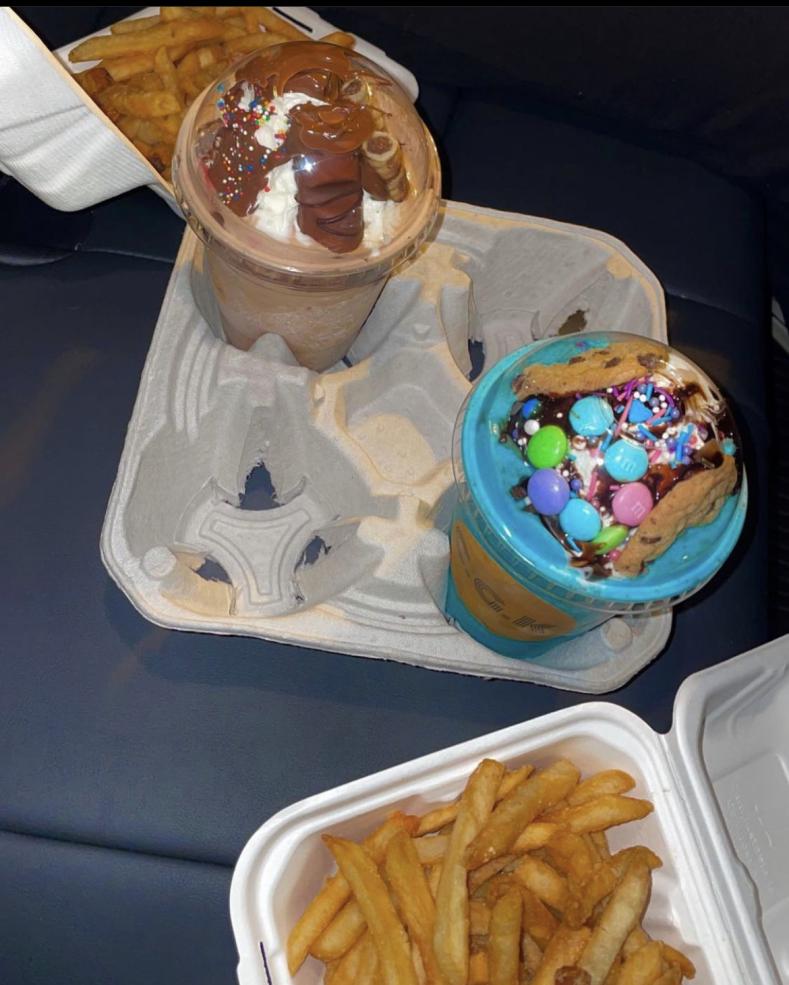 Crazy Good Kitchen has one of the best milkshakes! Although a little on the pricier side, their Crazy Good Shakes are very vibrant, sweet, and delicious. It also is a great pairing with their crispy fries.
Istanbul Diner Cafe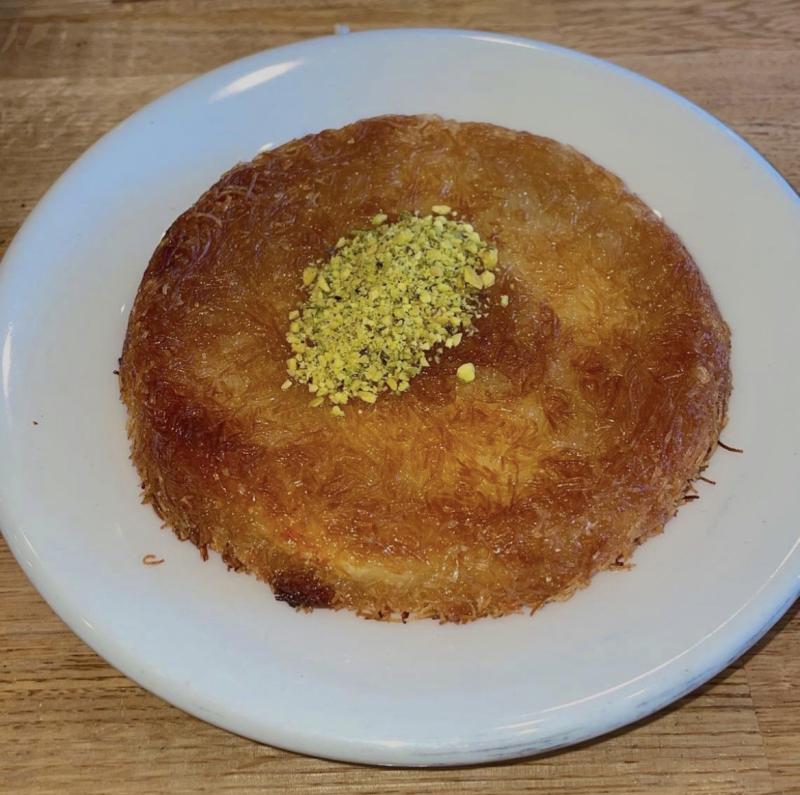 I don't think I will ever get over my obsession with kunefe. Istanbul Diner Cafe serves warm cheesy, sweet goodness, which is the perfect way to end a meal on a sweet note, or just to enjoy on its own!
Amorino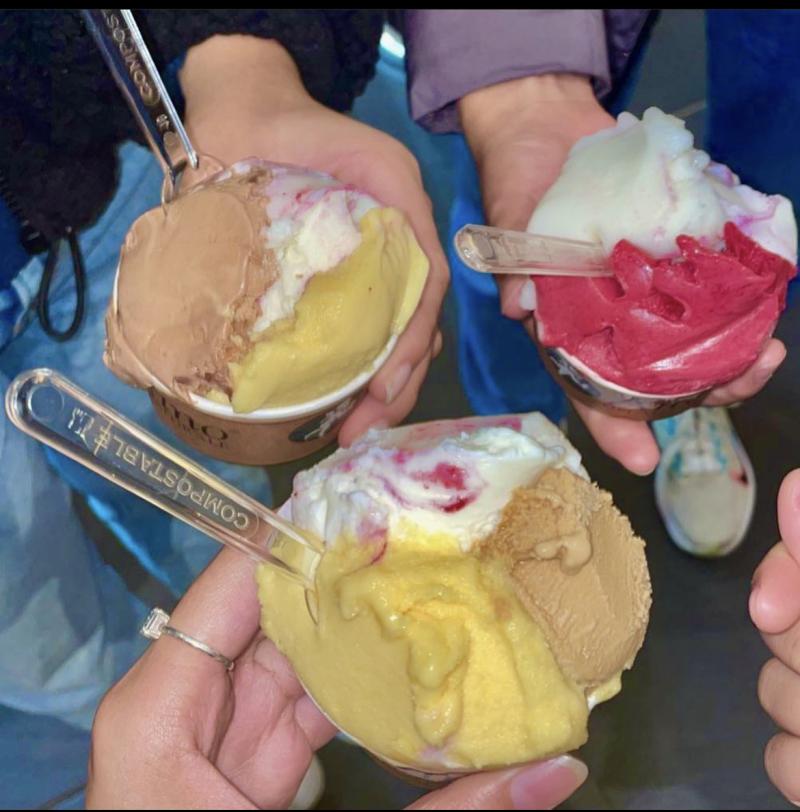 A great dessert right on Harvard's campus is Amorino where they serve gelato in the shape of a rose and you can order an unlimited number of flavors on your cone or bowl!
As you can see, there are many dessert varieties in the city. I hope that you enjoy learning about them and are able to try some of these places someday!