Harvard has a massive course catalog with hundreds, if not thousands, of different classes available for undergraduates at Harvard College (you can check it out here!). With such an extensive amount of courses, it's easy to get lost in the weeds, but you'll have an great support system to guide you through choosing classes.
I got class recommendations from my peer-advising fellow, an upper-level student who mentored me through my first year, and from my academic advisor, who was able to steer me towards classes in fields I was interested in. Today I'll be sharing some gems of classes that have stood out to me in the three years I have been at Harvard.  Let's start with my first-year courses:
HIST 13T: Women in Economic Life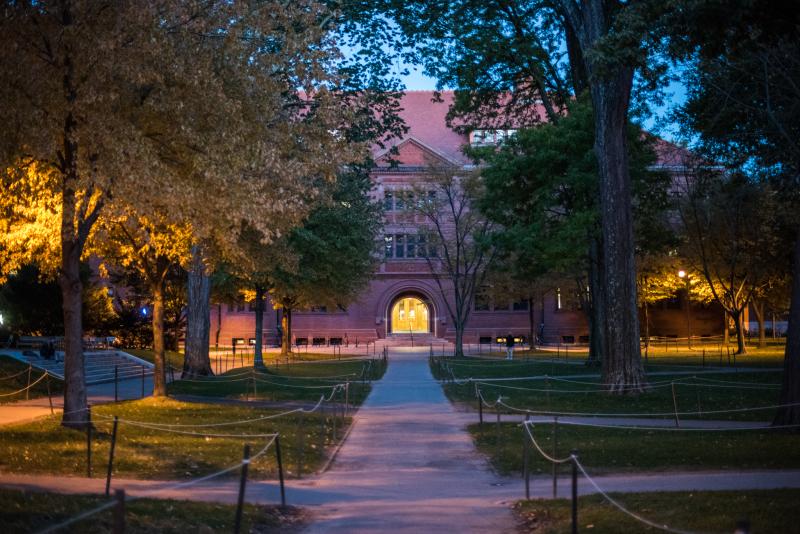 This was the first history class I ever took at Harvard! I came to Harvard torn between two different concentrations: History and Government. HIST 13T was the class that convinced me to pursue a degree in History. The class, despite the focus on economic life, was interdisciplinary; we had readings that spanned Adam Smith's Wealth of Nations to excerpts of Jane Austen's Emma to sociological studies of women to purely economic graphs. We discussed the topics in an intimate two-hour seminar with a five-minute break, where my professor, Emma Rothschild, shared crackers and cookies from Tatte. For my capstone project for the class, I wrote a lengthy paper on the economic power struggles regarding South African women and witchcraft; Professor Rothschild personally reached out to another professor to secure me the rare book that was the central primary source of my paper. I thoroughly enjoyed the interdisciplinary nature of HIST 13T, and I found a mentor in my professor. We still talk today!
For my sophomore year, my favorite class was (perhaps predictably) another history course:
HIST 97E: What is Imperial History?
After I declared a concentration in History in the fall of my sophomore year, I was required to take the sophomore tutorial in History the following semester. There were five different options for the tutorial, ranging from biographies to intellectual history, but the one that caught my eye was imperial history. While this class was unfortunately online due to the Covid-19 pandemic, there was still a spirit of learning during the course, which I enjoyed. For the class, I wrote three different papers that led to a larger essay on an aspect of history that dealt with imperialism or an empire. With the guidance of my professor, I returned to South Africa and wrote a legal history of the codification of racism within South African law both preceding and following South Africa's independence from the British empire. I accessed rare legal manuscripts from Harvard's extensive database and found disturbing evidence of South Africa's successful attempts to legalize racism in the nineteenth and twentieth centuries. This class taught me to be a better writer and historian, and my final paper was nominated for a prize in the History department.
As we returned to campus in my junior year, I was excited to take classes in person, and I was most thrilled to be a part of a small seminar in the Anthropology department.
ANTHRO 1900: Anthropology of the Future 
In this small class led by a recent PhD graduate in Harvard's Anthropology department, my classmates and I discussed what the future means — and holds — for us. We dissected episodes of Black Mirror, talked about the rise of VTubers (which I had never heard of before), examined surveillance capitalism, and tried to answer tough questions about digitalization, big tech, and what it all means in the coming days. We each took on our own projects that we built upon over the course of the semester and presented to the class; I was able to take a critical eye at Margaret Atwood's The Handmaid's Tale and analyze the novel's voice as a version of the Trojan priestess Cassandra. My classmates and I also took turns leading the class through discussion and multimedia presentations. I led a discussion on the future of health, where my classmates and I talked about what it means to be "healthy," why people can be afraid of public health institutions, and the rise of alternative methods of healthcare. The class was incredibly eye-opening, and I'm so glad that I took it. 
Overall, there are so many different classes that you can take here at Harvard, and all of them are taught by award-winning faculty members who are the best and brightest in their fields. I'm so excited to see what classes I take in my last year at Harvard!