With the start of an almost normal fall semester, I've been excitedly exploring as much of Harvard's campus as possible.
As a freshman last year, I wasn't able to go into classrooms, lecture halls, or libraries due to the pandemic. Now, I've had a couple of months to check out where I can go to work on p-sets, complete readings, collaborate with friends, and study for exams. So, if you've been searching for an insider look into the best spaces on campus to study, you've found the right place!
Smith Campus Center – Collaborative Commons & 10th floor
Now, I'm a person who usually likes to study with some background noise. In these spaces (the Harvard affiliates-only spaces at Smith), you can usually hear soft low-fi music playing on speakers while you work, which is the perfect ambiance for some relaxed studying or reading. Especially on the 10th floor, where you're able to get some really beautiful sights overlooking Harvard's campus. The Smith Campus Center, in my opinion, is best used when you're not too pressured for work, and you can afford to take a break here and there.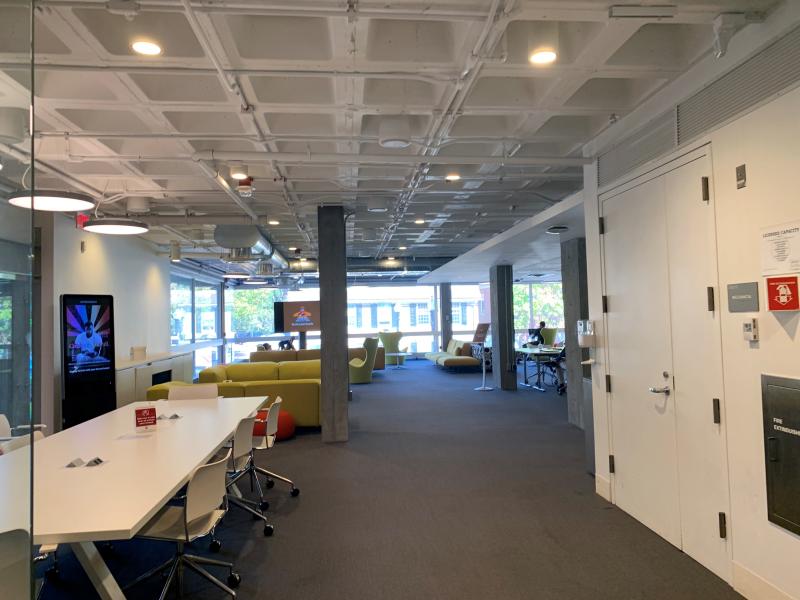 Lamont Library – 2nd Floor Booths
On the flip side, Lamont is the spot to hit when you have a midterm, two p-sets, and a paper due: it's where you go to get stuff done. While some parts of Lamont can be used for ~relaxed~ studying, like the Basement and Café, the second floor (specifically in the booths against the wall) is where you sit down and get everything on your to-do list marked off. With minimal distractions, these spaces will make sure that you are 100% focused. I've often studied for midterms in the booths here and have found it to be super productive.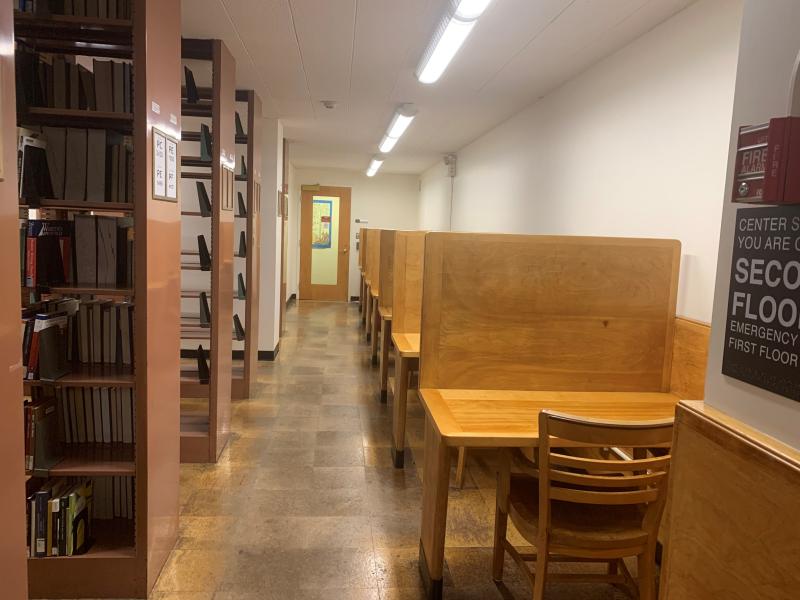 Mather D-hall
This may be biased, as I'm a Mather resident myself, but I will say the Mather dining hall is the best space to collaborate with friends and classmates on those p-sets you start the day before they're due! Paired with Brain Break (late-night snacks that our dining service staff leave out for students to munch on while they work), you're practically set for a long night of productivity and making great memories with friends.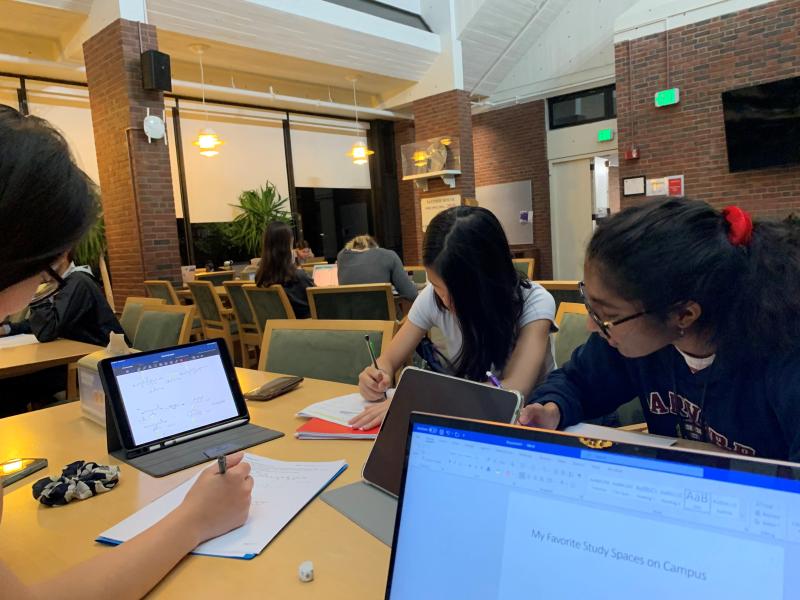 Science & Engineering Complex (SEC) - 2nd Floor Balcony
Now, this is a new one. I was at SEC for the first time this past week, yet it earned a spot on this list that quickly. The SEC is absolutely beautiful, and if you haven't had the chance to visit yet, I highly recommend doing so. Though the distance may scare people (it certainly did me!), the Allston Loop and Quad-SEC shuttles are available to make the trek much easier. Particularly, the SEC has these amazing study spaces on their 2nd-floor balcony, with gorgeous views on a fall sunny day.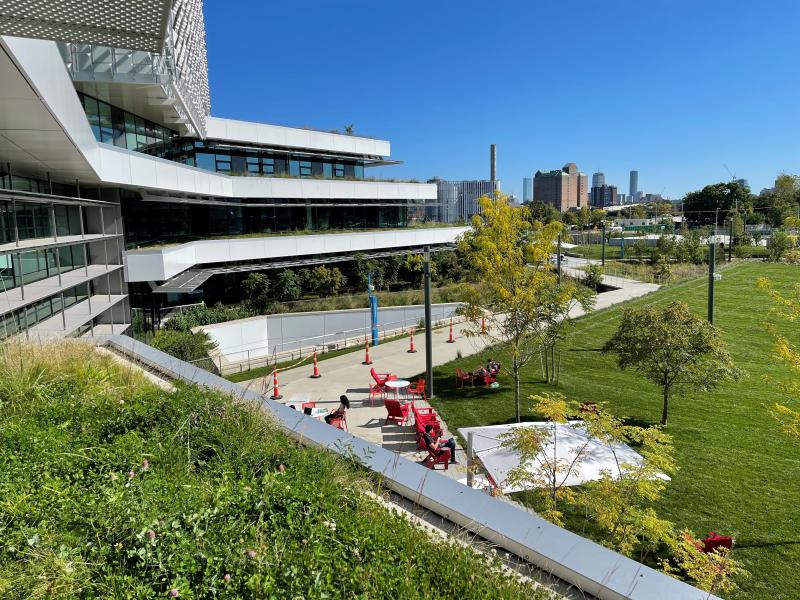 Sever Hall - Top Floor
If you take the elevator to the top floor in Sever Hall and walk all the way to the left, you'll come across a small library that is perfect for relaxed reading. It's relatively secluded, so if you're looking for somewhere to study alone (aside from your dorm), you can find it here. The couches in the Sever library are also the comfiest I've found so far out of all these places. Don't be surprised if you catch me falling asleep here!