It is hard to believe that these four years have passed by. It feels like yesterday when I moved into my first-year dorm in Harvard Yard, but it also feels like an eternity ago.
My Harvard experience was truly transformative. When I stepped onto this campus four years ago as a first-year student, I did not know where my journey was going to take me. Excited about math and music, I knew I wanted to continue studying both. I concentrated in Applied Mathematics, with a track in Digital Humanities, and with a secondary in Music.
Throughout my four years, I tried so many different things. I wrote and recorded an album through an independent study, earned my national EMT certification, taught introductory calculus, and worked in the admissions office, to name a few. This is a testament to how versatile Harvard experiences are. There is so much to do here, and it is so encouraged to explore.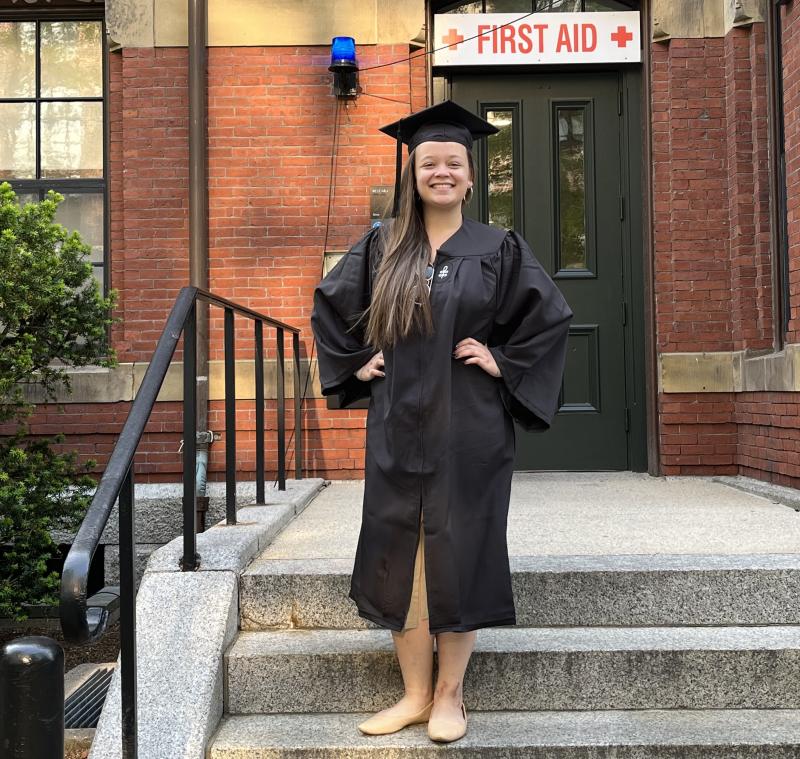 Of course, I had ups and downs throughout the years. It was not always a walk in the park. Over the course of my time here at Harvard I underwent four surgeries on my ankle. I was very lucky to have a lot of academic, medical, and social support. I got these through the Disability Access Office (formerly known as the Accessible Education Office), my house residential system, through my resident dean and tutors, and from my family and friends. Doing work and school while having medical issues is not an easy task, but getting through it all only made my graduation all the more meaningful for me because it was a testament to how hard I worked to get there.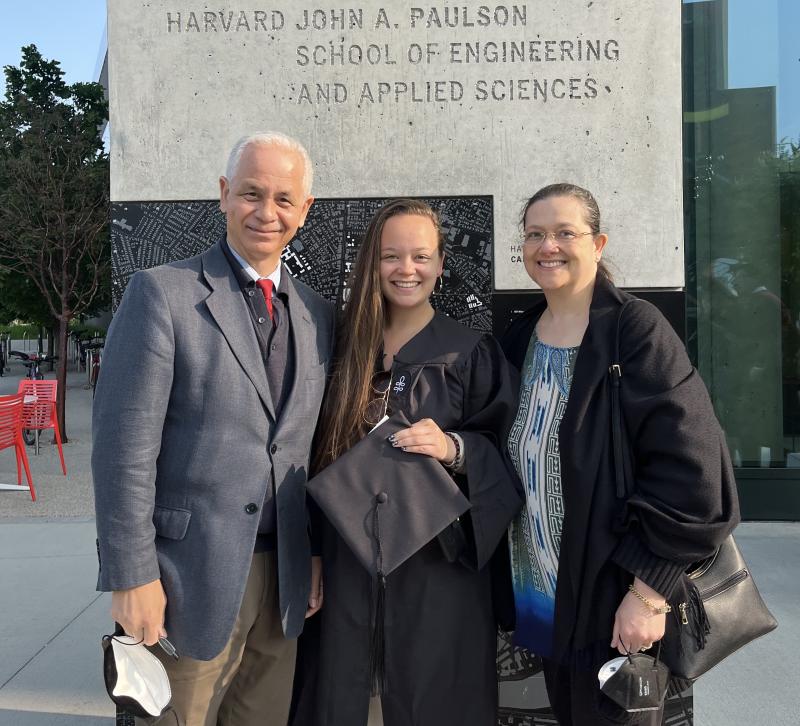 Looking back over my time here I try to remember who I was when I was an incoming first-year student. I was wide-eyed and excited, ready to start a new chapter, but I was also anxious and apprehensive about what was to come and where I would go from here. I am proud of how I spent my time here at Harvard integrating myself into the community and becoming a student on campus who other students could come to for support and help academically, socially, and emotionally. My goal in life is to help others, and I graduated Harvard feeling that I had not only been able to do so during my undergraduate career, but also gained the knowledge, experiences, and qualifications to be able to continue to do so post-grad.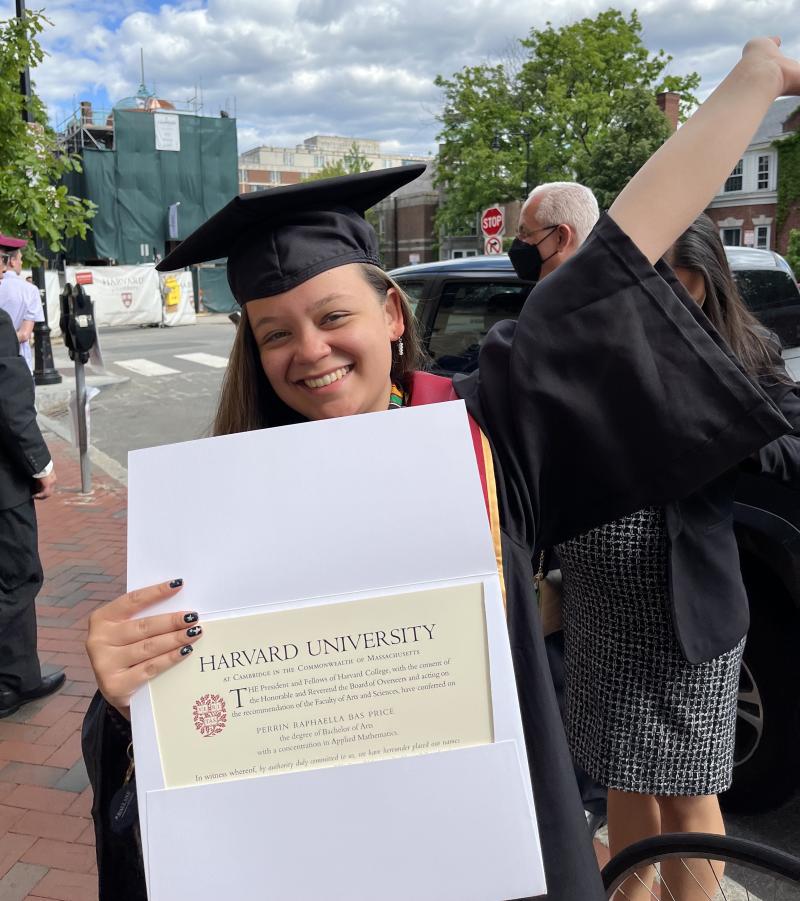 Commencement is more than just a day. After classes end and you finish your finals, you get to breathe! Then Senior Week starts. Senior Week is a week of events solely for seniors and it is the last time you will be together as a class and be able to hang out with your classmates. For our Senior Week, we had a field day at Harvard Stadium, a senior soiree, and a movie night on the steps of Widener library where we watched Good Will Hunting, to name a few. (For me, my Senior Week was even more special because I got to see Taylor Swift in concert two nights on the weekend.) Then, Commencement Week begins. Commencement Week centers around Tuesday, Wednesday, and Thursday, with the Baccalaureate Procession on Tuesday, Class Day on Wednesday where our speaker was Larry Wilmore, and Commencement Day on Thursday where Tom Hanks was the speaker (and I met him when he processed by us!). It is such a celebratory time and it goes by fast, but it is so fun to be surrounded by friends and family and turn a page and start a new chapter.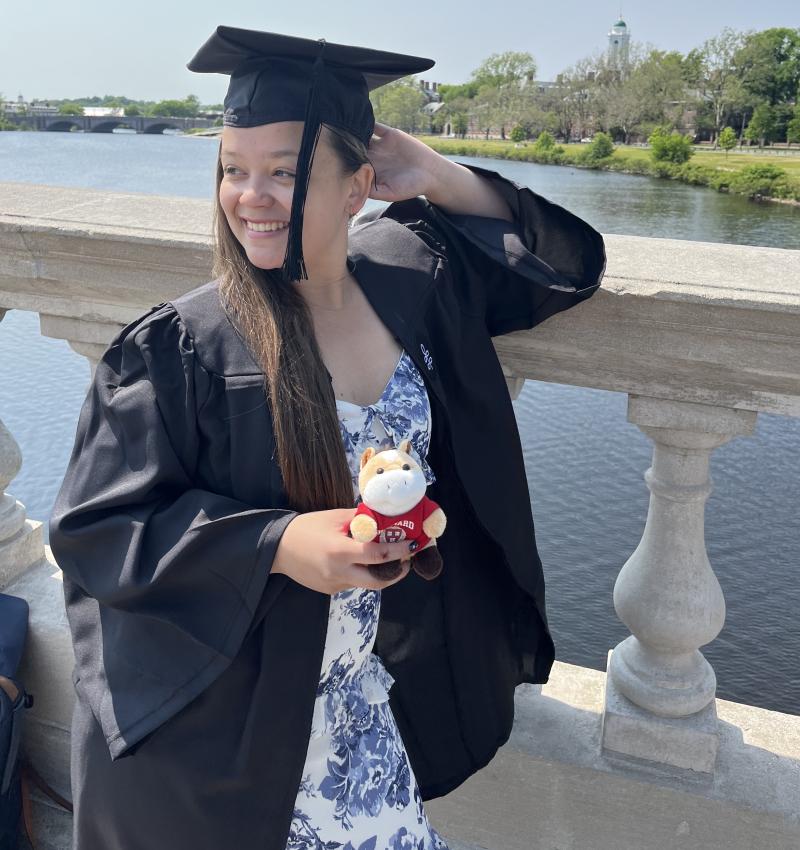 Perseverance is something that we must all learn to cultivate and embrace in order to finish what we start. For me and for all my fellow classmates of the class of 2023, I cannot find a more attributable word. I am so proud to be a Harvard alum and excited to see where my post-graduate journey takes me.