When coming on to Harvard's campus, the first group I was eager to join was the Muslim community. My faith is very important to me, thus I wanted to be surrounded by other Muslims. I was very glad to be welcomed by the Muslim community at Harvard and can confidently say we have a strong Muslim group on campus.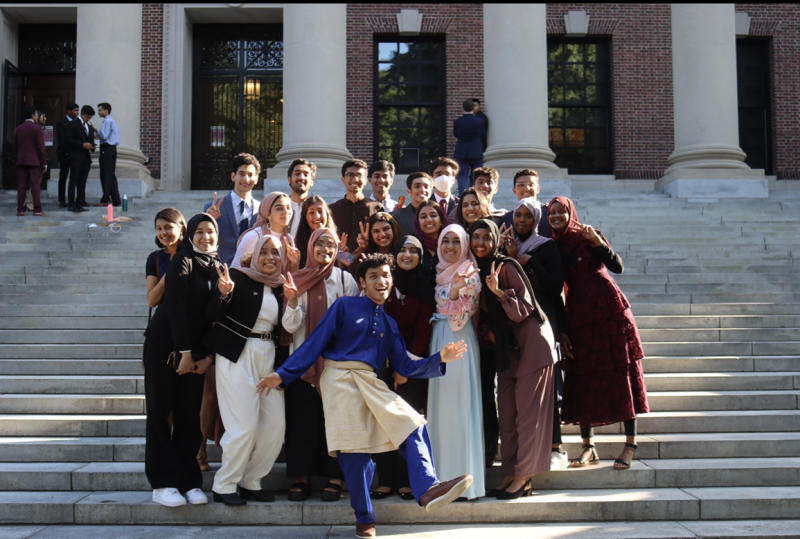 Most of the friends I have, I met through Harvard's Muslim student organization, the Harvard Islamic Society (HIS). I am also happy to say that some of my closest friends I met through HIS events. The day we moved in there were upperclassmen students eager to meet us first-years as they were organizing causal informal socials in the Harvard Muslim group chat. I remember one of the first gatherings I went to one of the Muslim students was kind enough to buy us Boba from Kung Fu Tea in Harvard Square. I met some of my first friends and made some of my first memories with them on campus. There were also many HIS welcome events where there was free food and most importantly many people to meet and socialize with. Throughout the academic year, we have our weekly D-table where all the Muslims would have dinner together in the dining hall of Adams House to catch up, joke around, eat food, and make memories together. I am definitely looking forward to those dinners this upcoming academic year.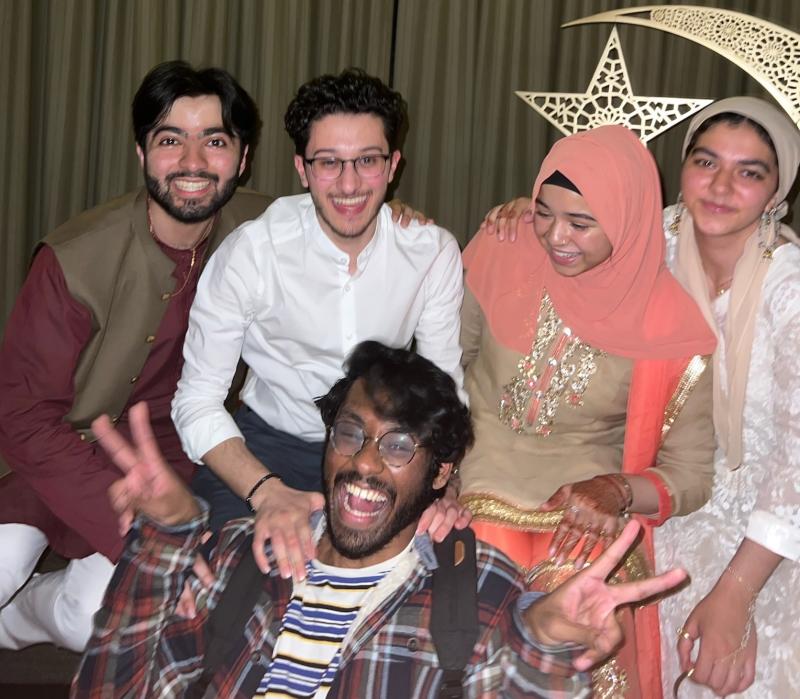 Harvard creates prayer spaces for students to pray on campus. Our main prayer area is in the basement of the first-year dorm, Canaday. We also have a prayer room on the seventh floor of the Smith Campus Center. Additionally, you can always ask your professor, boss, or whoever to leave your work and ask for a private space to pray as I did! Communication helped me complete my tasks while still maintaining my prayers. There is also our weekly Jummah prayer led by our Muslim Chaplain, Chaplain Khalil. At 1 pm every Friday, Chaplain Khalil starts with a Khutbah, Islamic lecture, in Lowell Lecture Hall where prayer rugs are placed on the ground for anyone participating in the prayer. The Khutbah is then followed by the prayer. This typically lasts 30-45 minutes. After people go their separate ways, some may go back to studying, grab lunch, or hang out with friends.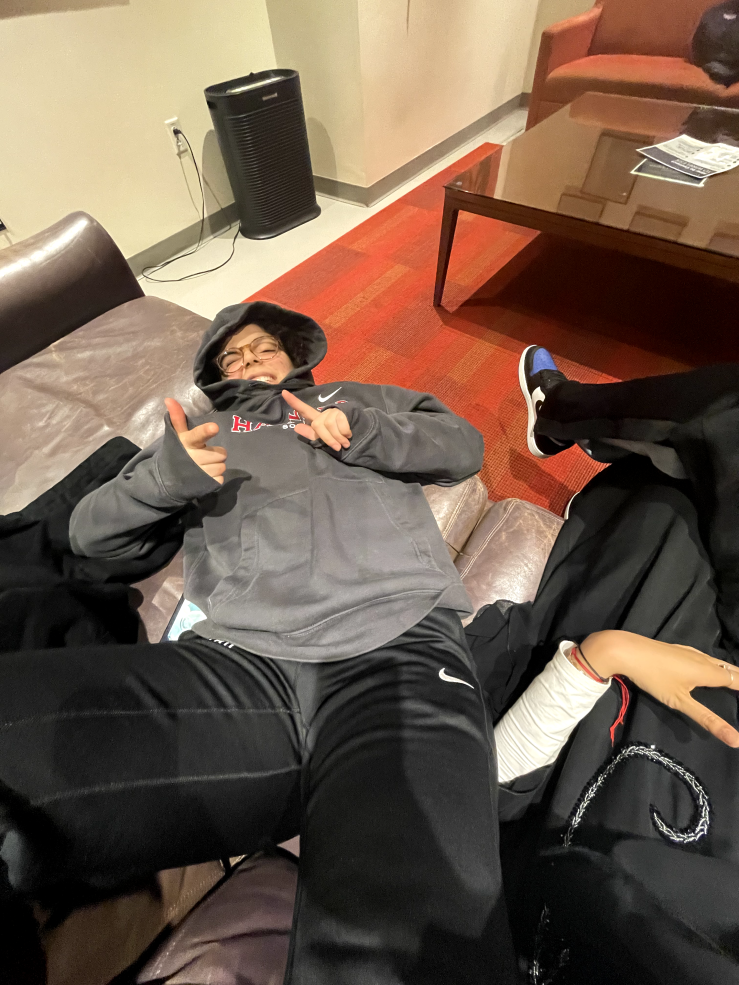 I know a lot of Muslim students with a halal diet look for how colleges accommodate such dietary restrictions. Harvard's dining services provide students with halal food in all dining halls. This means that there is almost always a halal version of it. For instance, if meatball and sub are served that day, halal meatball and sub will be served as well. There is also the grill, which serves halal burgers. The halal version of the dishes is not always the best, but even when that is the case there are always vegetarian dishes and your staples of a salad bar, soups, pasta, and a sandwich bar.
If the halal options in the dining hall are not appealing that day, there are also halal food options both on-campus and off-campus. On-campus there is Falafel Corner, which serves halal shawarmas, Maharaja, and Tanjore, for halal Indian food, and more! You can find more halal food options in my blog post titled "6 Halal Food Places in the Boston-Cambridge Area."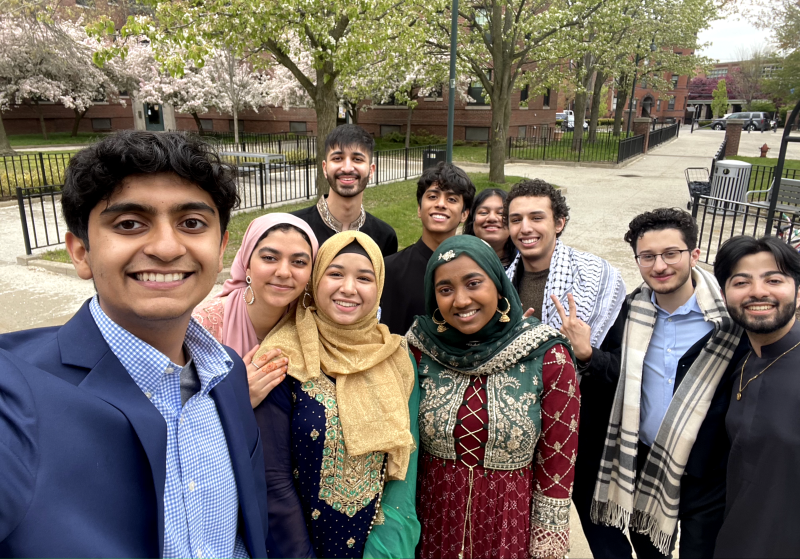 During Ramadan, Harvard's Catering Service provides those participating in Ramadan with iftar every day! First, students are given a date and a water bottle to break their fast, then we all pray Maghrib prayer together, and finally, we eat iftar together. It is really nice being surrounded by the Muslim community and meet students not only from Harvard College but also from the other Harvard schools. Many students play pool and talk until it is Ishaa and Taraweeh prayer time. There are also Quran circles, Halaqas, and Surah Kahf night every week throughout the entire academic year!
After Ramadan, which is of course a very important holiday for Muslims, comes Eid-al-Fitr. Chaplain Khalil leads Eid prayer along with brunch for the Muslim community. Afterward, students do different things to celebrate! Lots of pictures are taken, lots of food is eaten, and lots of time is spent together as a community. Overall, there are many opportunities to get involved in the Muslim community and most importantly our faith on campus.