Early application decisions come out soon and if you get deferred, don't worry. I did, too!
When you apply in the early action pool, Harvard will deny, defer, or accept your application. Getting "deferred" just means that Harvard still thinks you're pretty neat-o and wants to look at your application again during the regular decision pool.
It kinda stinks getting deferred because no one likes waiting, but there's still hope. Just because you got deferred doesn't mean that you can't get accepted later. Me and my roommate both got deferred and then got in during regular decision. So, don't freak out. You're still rockin'! 
But if you get deferred, here's a checklist for you to do:
1. Drink some chamomile tea. 
There's nothing like a nice relaxing cup of tea, says my grandma, and she's been around on this green and blue planet for 88 years so I trust her. Take some time to gather yourself and chill out. Everything's A-okay. The sky is still above your head probably/hopefully, and you will eventually go to college next year.
Uncertainty is annoying, but I'll bet my bottom dollar that come April, you'll be accepted somewhere. I don't know what a bottom dollar is but I'm going to bet it on you because you're neat-o. 
2. Look at yourself in the mirror
Say "I'm a star!" I'm a star? No, you're a star. And Harvard blew it by not taking you the first time. They'll have a second chance to redeem themselves.
Mistakes happen! Michael Jordan got cut from his high school basketball team. That's a bad look for his team. Any school would be lucky to have you. As the amazing Aibileen Clark says in The Help, "you is kind, you is smart, you is important." 
3. Start looking at other schools
You're free! Think of it like taking a break with someone you're dating. Maybe you'll get back together, maybe you won't. Like it stinks taking a break, but think of all the options you have now. There's plenty o' fish in the sea, and maybe you'll now find The One.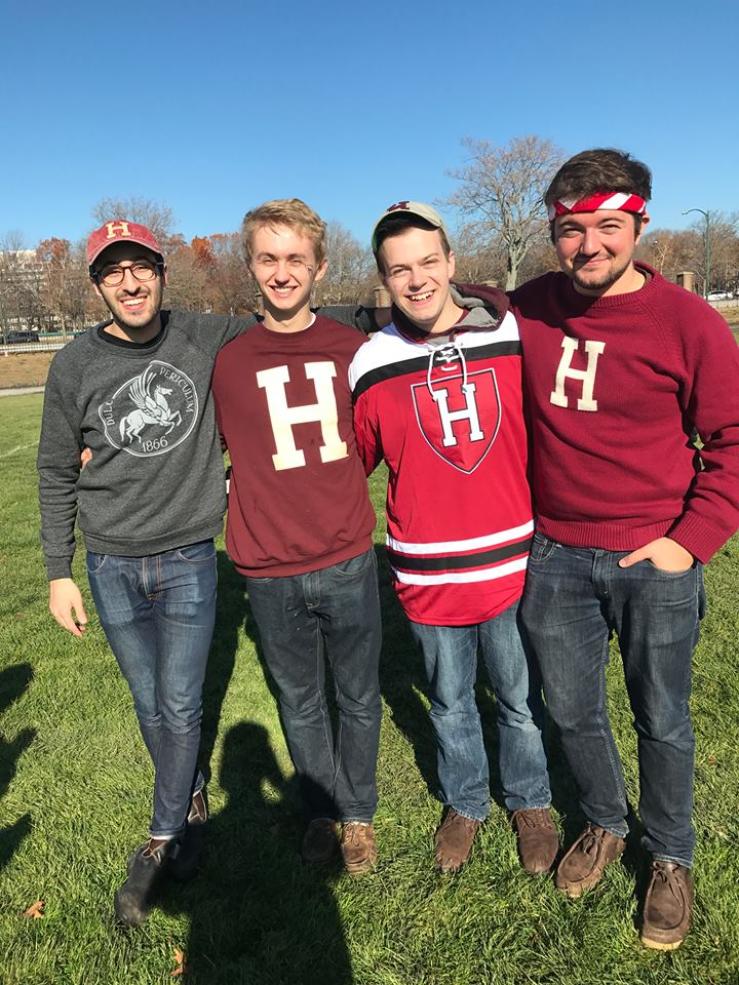 And if Harvard comes crawling back in the spring with an acceptance, you can reassess. The ball is in your court (sports!), or the microphone is in your hands (arts!). 
4. Make sure everything's good with your application
You have a couple more weeks before you're sending away your application forever. You're on the home stretch (sports!), you're in the final act (arts!), or you can see the light at the end of the tunnel (transport!). Put in the extra effort, and make sure you're happy with your application.
Check your application for grammar. Tweak some awkward language. Read it aloud. Make it sound like you. The end is nigh and you're so flippin' close to not worrying about this ever again, but before you have an I Did It Party, make sure you did all you could so you never play the "What If" game later. 
5. Have an I Did It Party
It's almost over! Four years of hard work will finally pay off in the spring, but for now, you can enjoy all of the awesome things about senior year without worrying about applying to colleges. You did it. You made it through. On January 1st, there'll be a new year and new, stress-free you. 
So, tl;dr: There's still hope, and you're so close to being worry-free!
And Happy Holidays!