You've probably got a lot on your plate with school, senior year, and applying to colleges.
But you shouldn't stress about your college interview. 
I've already wrote about my tips on your college interview here, but I wanted to demystify what actually happens during your interview and what it means in relation to the admissions process.
In the admissions process, your interview is only one part of many in addition to your transcript, your extracurricular activities, your essay, your recommendations, and all that jazz. Your interview will never make or break your application; more likely than not, it'll just confirm that you're the awesome person that you showed you were in your application. In fact, the interview is more of an opportunity for you than anything else. 
The person who will interview you is an alumnus of Harvard. Your interviewer is not a bully who wants to take your lunch money. They're not an admissions officer either. Your interviewer will probably be a person kinda like me in one year. 
Never growing up. I'm going to stay here forever. Bring me back to freshman year.
And even though people say I look like Draco Malfoy, I'm not mean. I'm just a dweeb. Your interviewer volunteered to talk to you to become your friend. They're going to want to get to know you, but they won't ask you what your deepest darkest secret is. They want to know about what you do after school, what makes you tick, and maybe what your dog's name is.  They want to be your fan, and they want to see you succeed.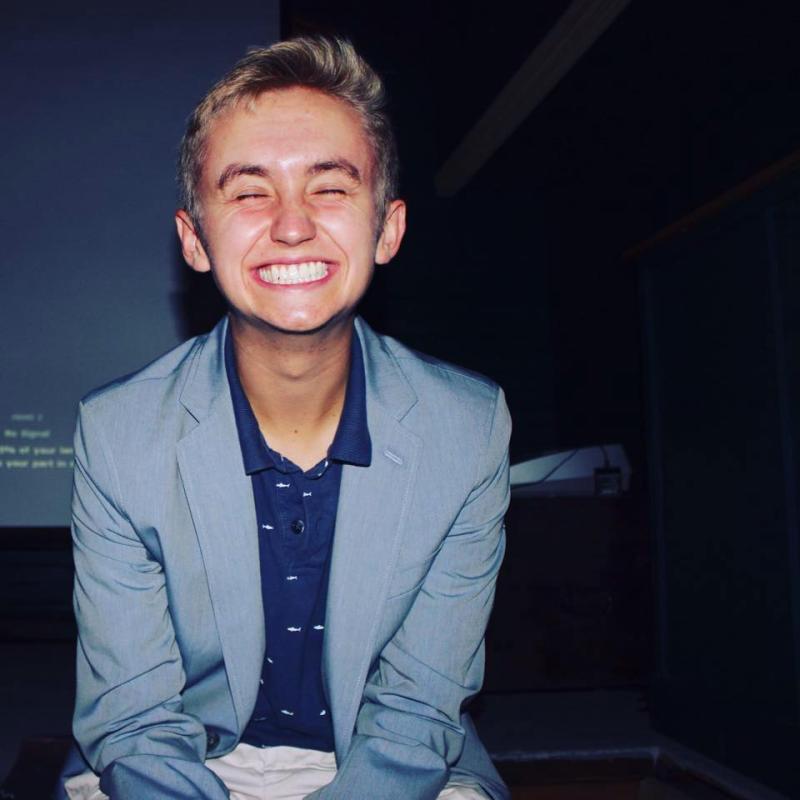 Beyond that, even though you can always email us here at the office if you have a questions, during your interview, you have the opportunity to talk to a living, breathing person who went through Harvard and who signed up to talk to you about the place they love. Your interview with them is entirely what you yourself make of it. Come up with some questions to ask them, questions that you can't get the answers to from the website. This time is for you!
When I interviewed, I was super nervous. I chugged a big ol' coffee right before, which really didn't help, and I was convinced from the get-go that this was going to be a disaster. I wasn't really excited about Harvard anyways, and I thought to myself that I should drive my clammy self home. 
But thankfully I stayed, and I had a wonderful conversation with my interviewer, Joan. She went to the College when it was still called Radcliffe, and she bleeds crimson through and through partially because that's anatomically what's supposed to happen but also because she loves Harvard. I was not too enthusiastic about Harvard at the time, but she was telling me about Head of the Charles, how her and her friends still tailgate Harvard-Yale, and how Harvard has changed over the years, and why I should be excited to potentially be part of the tradition. 
After that, I felt way more informed and excited about what the real Harvard was, not the stereotypes of what I knew from pop culture. Before the interview, I knew about Harvard's academics, but Joan cultivated an interest in Harvard in me that before felt really superficial. When I got into Harvard, Joan called me to congratulate me, and she invited me over tea. I'm really thankful that Joan interviewed me. If not, I might not be in the best place for me ever.
But if you don't hit it off with your interviewer, that's also completely okay. Harvard doesn't expect you'll have best-friends-at-first-sight with your interviewer, nor do they expect you to be a huge extrovert in your interview. Just be yourself. 
And, if you're not offered an opportunity to interview, not to worry! That's not a reflection on your application, but that just means that Harvard doesn't have an alumni interviewer anywhere in a close enough radius to where you live. And that will not hurt your application! 
But, if you are offered one, after your interview's done, congratulations! You've finally applied, and that's no easy task!