"Get Low(ell), Get Low(ell), Get Low(ell), Get Low(ell)! To the window, to the wall!"
On March 9th, 2017, at approximately around 8:30 in the morning, a group of upper-level students decked in blue gear and armed with posters stormed my first-year dorm common room and began chanting and dancing. They were there to welcome us to Lowell House, one of the 12 upper-level student houses, and a house along the Charles River. The time had to come to transition from living in Harvard Yard to living in a house and joining a community of upper-level students, graduate students, and professors. Each of the 12 houses has its dining hall, library, gym, and unique facilities and traditions. 
I was excited to live in Lowell House with my friends but would have to wait two years until I could live in physical Lowell since our house was set to be renovated for the entirety of my sophomore and junior year. In the meantime, my fellow Lowellians and I lived in swing housing, apartment-style buildings spread across Harvard Square. Although we didn't have a physical and united house, our Faculty Deans went through great efforts to foster community. For example, they maintained one of our longest traditions, serving tea and pastries every Thursday at 5 pm. This quickly became my favorite way to celebrate the end of classes for the week. 
After two years of construction, Lowell House reopened and my friends and I moved in August of this year! Renovated Lowell was even more beautiful than I could have imagined! Some things were different, elevators were added to make the house accessible and more singles were created. Others remained the same, we still had two beautiful courtyards, a bright yellow dining hall, and Russian bells. Our new house featured a film screening room, an undergraduate lounge, a maker space, music practice rooms, art, and dance rooms and even a squash court! Over this semester I've made it a priority to explore the different nooks in the House.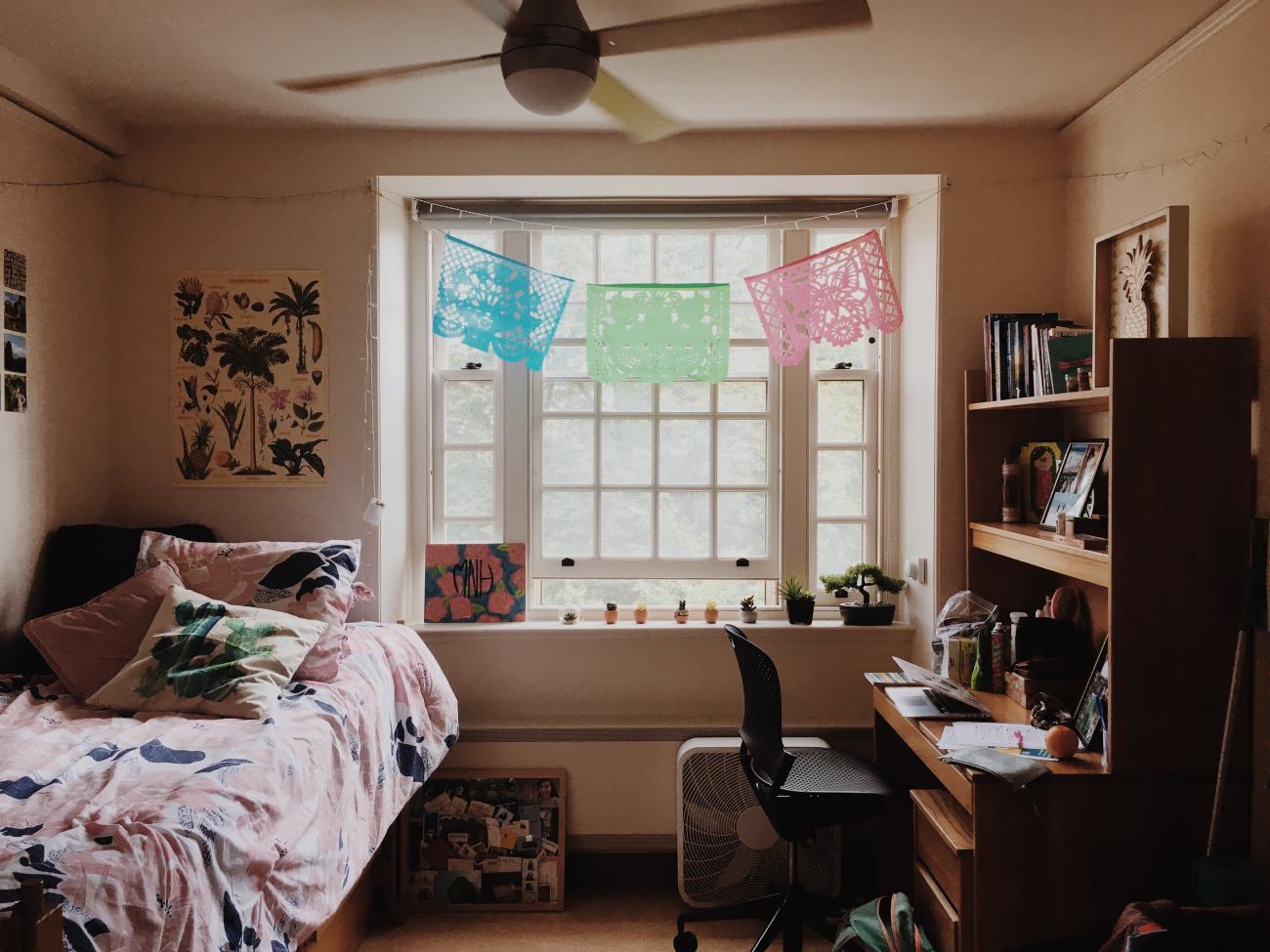 As I reflect on the past 2.5 years of house life, and now having spent almost an entire semester living in the new Lowell House, I can confidently say I've found a community in Lowell House. This year I'm living in a five-person suite with my closest friends, we all have our singles and share a common room. One of my favorite parts of my day is coming home at the end of the day and sit down and catch up with everyone in our common room. I love my suitemates and our entryway mates, people who live in the same hallway as us and as the seniors in the hallway we've made it a goal of ours to welcome the sophomores and juniors to our room for weekly study breaks! Now that all 400+ Lowellians live in the same physical house, it's become easier to befriend students from different class years and tutors, graduate students. 
Every weekday night you're likely to find me studying in Lowell Library, a beautiful wood-paneled room, sitting alongside my suitemates and new friends. Every Thursday afternoon, you'll find me rushing from class to attend Lowell tea, a celebration now held in the home of our new Faculty Deans. When I have free time, I enjoy going to funhouse events, like meditation workshops and themed study breaks! 
I can't wait to welcome a new class of first-years to Lowell House and our community this spring! I hope they find community, love, and joy in these hallways.