You've been there. I am eternally grateful to the Harvard University Dining Services (HUDS) staff and all the work they do, but sometimes I'll be craving something off-campus like Pokeworks, but remember I'm trying to budget and save up.
As a low-income student, I can't always afford to spend my money in the Square. Thankfully, I can always be creative with the ingredients in the dining hall. Here are some recipes to feast on a budget.

Disclaimer: The following meals are mainly oriented toward people who eat halal and/or pescatarian meals, but you can substitute anything you find in the D-Hall for the ingredients I list below.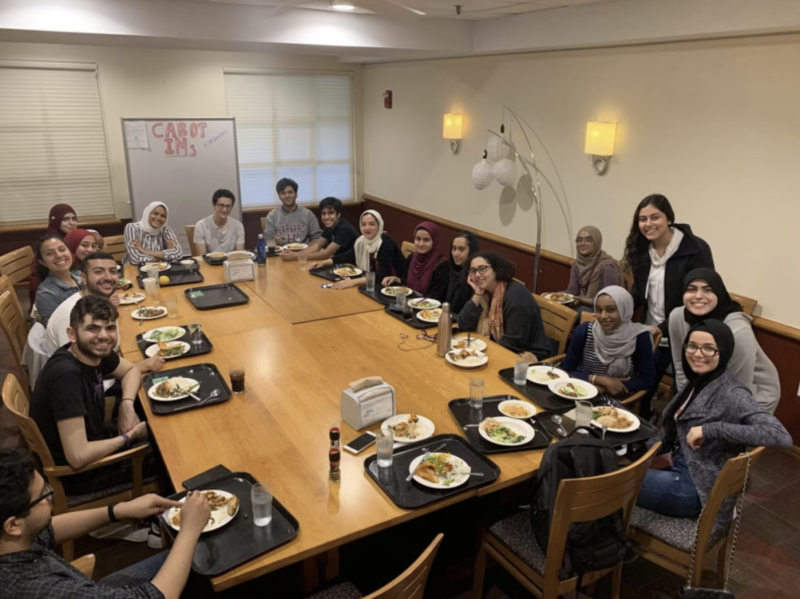 Pokeworks 
I love to get a salmon bowl at Pokeworks and HUDS has many of the ingredients that you can find in this beloved shop. I like to grab some brown or white rice, top it off with some soy sauce from the salad dressing area, and put some salmon from the salad bar. You can usually find some soy sauce in the salad dressing area. You can add any other items you find in the salad bar. I like to add the following: corn, cucumbers, jalapeños, avocado, wonton crisps, and sesame seeds. The secret ingredient to bring it all together? Boom boom sauce. 
 
Saloniki 
Some days, HUDS has pita bread, opening new, exciting doors to culinary immersions. If you spot pita bread, put hummus and yogurt, then grab some chicken and cut it into strips. For toppings, I recommend arugula, tomato, dill pickles, pickled red onions, and feta cheese. If you want a side of fries, order some from the grill and put dried oregano, dried dill, garlic powder, onion powder, salt, pepper, feta cheese, and chopped red onions, then mix in a bowl! 
 
El Jefe's 
If you're feeling some Jefe's at 2pm instead of 2am, you can throw something together at the dining hall! Get some grilled chicken from the grill, cut it up into cubes, and put it on some white or brown rice. You can get some hot veggies to plate onto for your bowl, depending on the day, but you can always get some corn, black beans, jalapeños, avocado or guacamole, shredded cheese, sour cream, and last but certainly not least, boom-boom sauce. 
 
Falafel Corner 
Upgrade your typical falafel wrap with the treasure trove of HUDS's salad bar. Slather on some hummus and plain yogurt and layer some lettuce, tomato, tabouleh salad, pepperoncini, dill pickles, pickled red onions, and feta cheese. 
Alternatively, if you're feeling some chicken shawarma, grab some pita bread, add chicken, American cheese, Tabbouleh, hummus, jalapeños, and spices as you please. Some typical spices for shawarma include cinnamon, nutmeg, clove, and cayenne. After you're done piling those on, put your wrap in the panini press for approximately 3-5 minutes, then enjoy!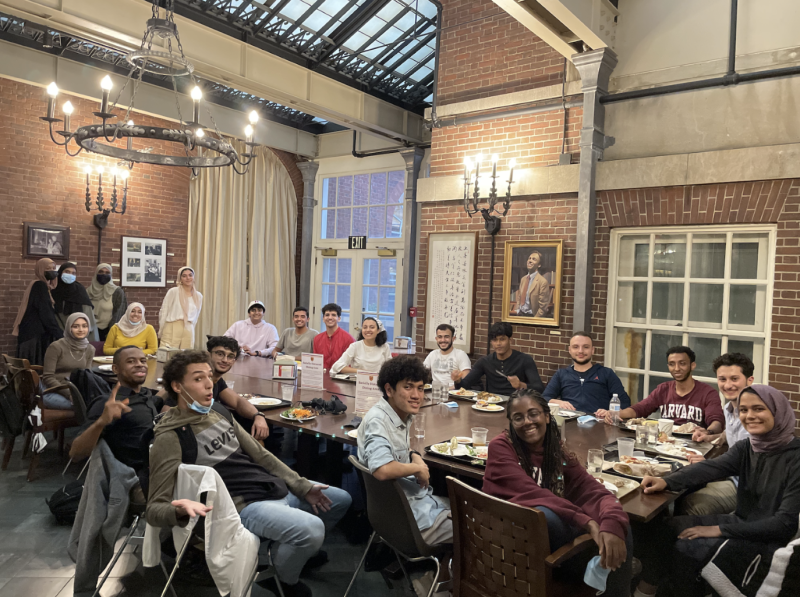 Sweetgreen 
Need I say more? Reimagine Sweetgreen's Harvest Bowl with a bed of arugula, then pile on cubes of chicken, brown rice, sweet potatoes, goat cheese, sweet roasted potatoes, and cut up pieces of apples, then drizzle some balsamic vinaigrette. 
 
The North End 
Though the North End is not a restaurant, this small Italian-American neighborhood in Boston is well known for its authentic and flavorful Italian dishes. If you're ever craving some pesto chicken pasta but the ingredients don't seem to mix well, put some onions, pesto, olive oil, and mushrooms or spinach in a bowl and microwave for one minute. Pour this over a bowl of chicken, pasta, parmesan cheese and enjoy! 
 
This just goes to show you don't need to spend cash to eat well. If you have any other recipes, send them my way. Finally, last but certainly not least, always remember to thank the HUDS staff for all that they do.