Have you ever wondered what housing looks like for undergraduate students at Harvard? Read on to get an inside look at one of the many Harvard dormitories and learn about the Harvard Undergraduate Housing Renewal Project!
At Harvard College, the housing system is highly unique. First-years are assigned to dormitories in Harvard Yard, and everyone eats together in Annenberg Hall, the first-year dining hall. (Many think it looks like Hogwarts!) First-years are meticulously placed with their roommates based on a survey they take the summer before their first semester. The First-Year Experience Office makes these matches, and often first-year roommates become life-long friends!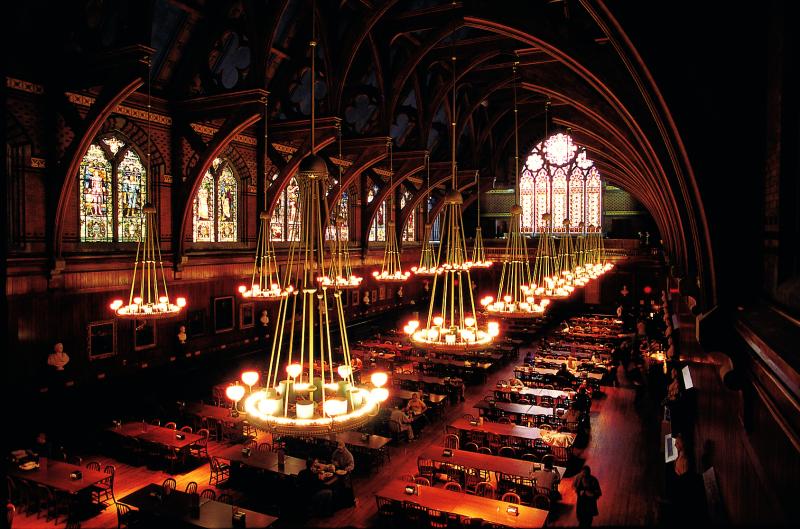 Once you become an upper-level student (a sophomore, junior or senior), you live in one of the houses. On Housing Day during your first year, you find out what house you have been placed into and this house becomes your smaller residential community within Harvard College for the next three years. I was placed into Adams House, one of the oldest of the twelve houses located right in the heart of Harvard Square just across from the Yard. 
Currently, and for the past few years, the upper-level houses have been undergoing renovation. Most of the undergraduate houses by the river were built almost a century ago. The Harvard Undergraduate Housing Renewal Project began in 2012. Today, Dunster House, Winthrop House, and Lowell House have been completely renovated. Adams House is now being renovated. Phase 1 was completed this past March; Claverly Hall is now renovated and houses Adams students, while Randolph Hall, directly adjacent to Claverly, is currently under construction. Adams is comprised of multiple different buildings (Claverly Hall, Randolph Hall, Russell Hall, and Westmorly Hall) which are all being renovated after each other. 

Since construction limits the space available in Adams House for students, some are living in what we call "swing housing". This is a term that describes housing that is not normally part of the Adams House but is being used by Adams House temporarily to house students who cannot live in the Adams buildings due to the construction.

All the renovated houses include new spaces for students to study, relax and enhance their residential experience. I live in Claverly Hall, the first building finished by the Adams House renewal project. What I love most about living in Claverly is how much the spirit of Adams still exists even though the building has new furnishings and new spaces. Claverly used to have a pool, way back in the day, and the ambience of this pool room was captured in the renovations with the new pool room, a study space for Adams House residents. It features enhanced lighting and high-top chairs- a great venue for study breaks!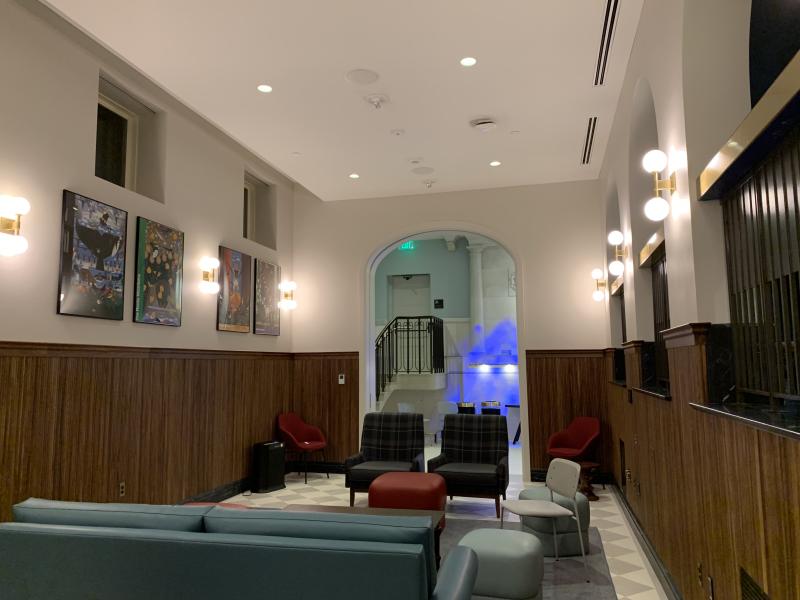 I live in a three-person suite in Claverly Hall. A huge staircase is at the center of Claverly Hall, a feature preserved in the renovations from the old building.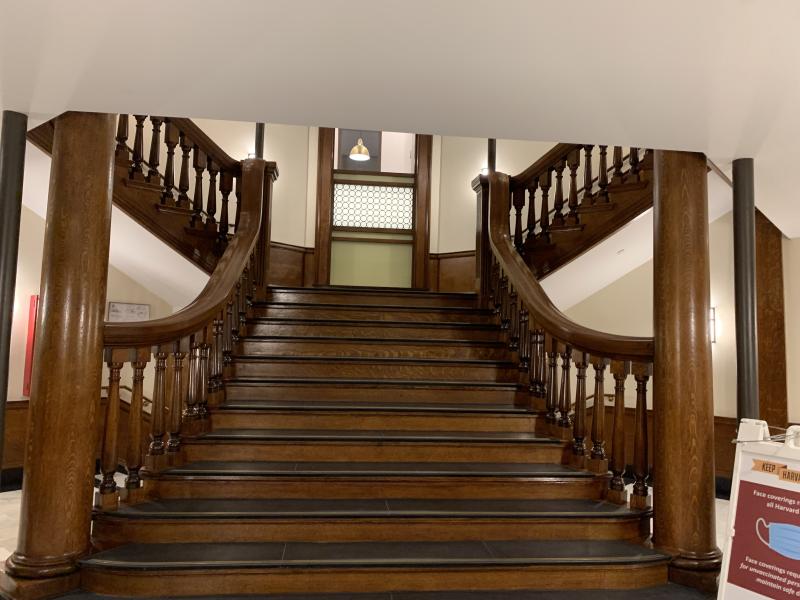 Claverly Hall is comprised of mostly suites, which include bathrooms and a common room for all suitemates to share. Many other houses have suites with common rooms and bathrooms as well.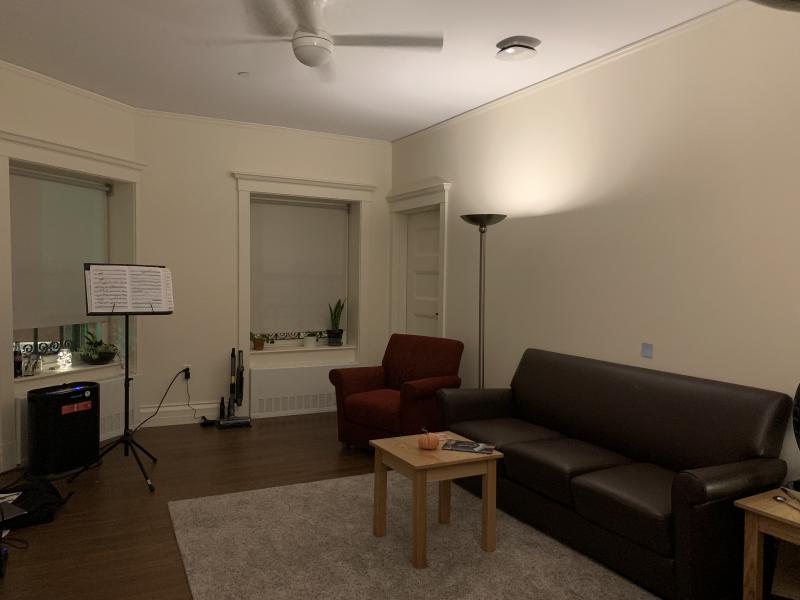 One of students' favorite things to do is decorate their rooms. I decided to decorate with lots of lights!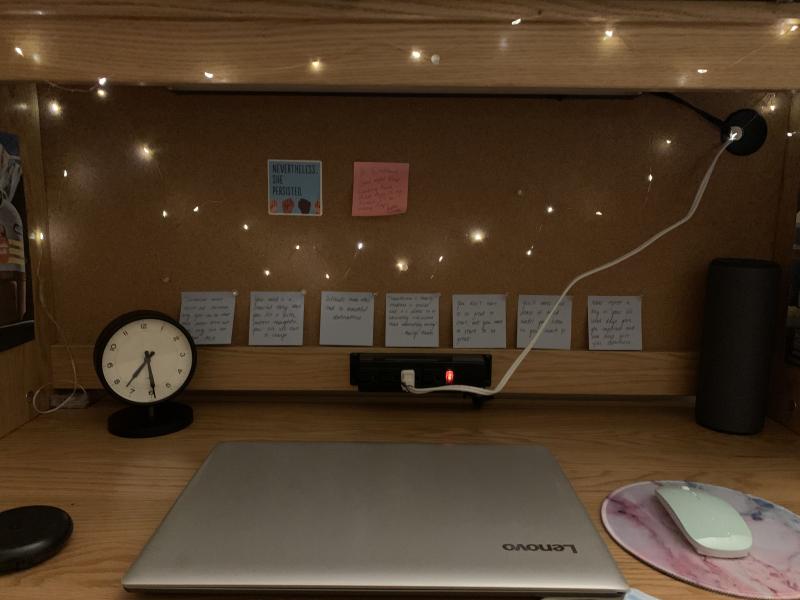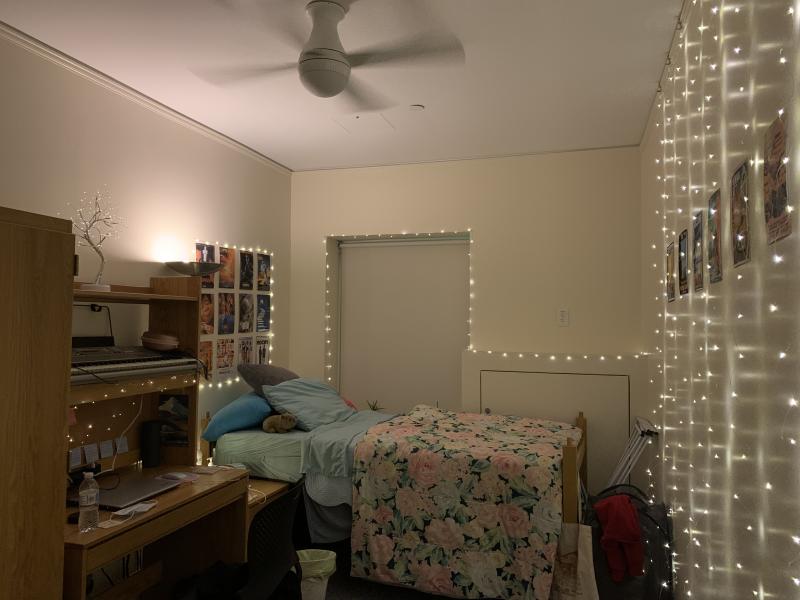 If we ever want to study outside our suite, we can use the Claverly Hall Menin Common Room on the first floor!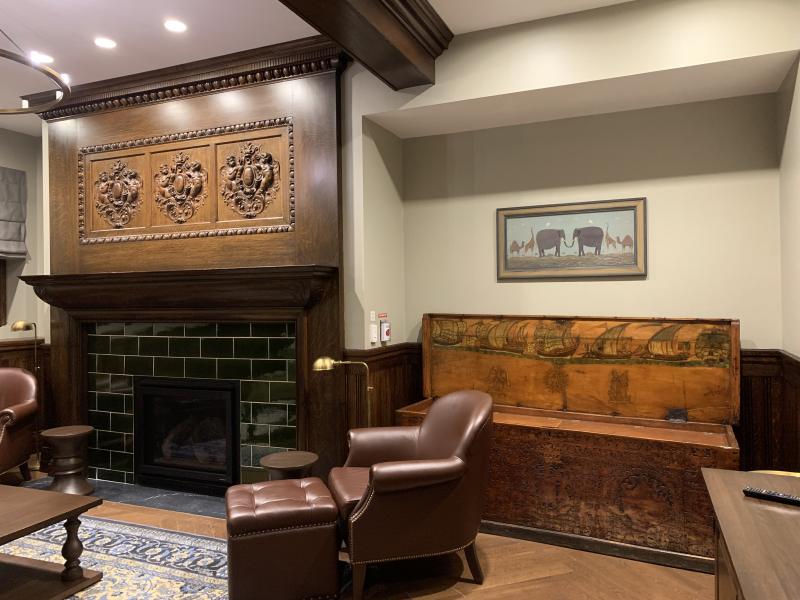 We also have a great music practice room where I often go to write songs, sing and play guitar and piano.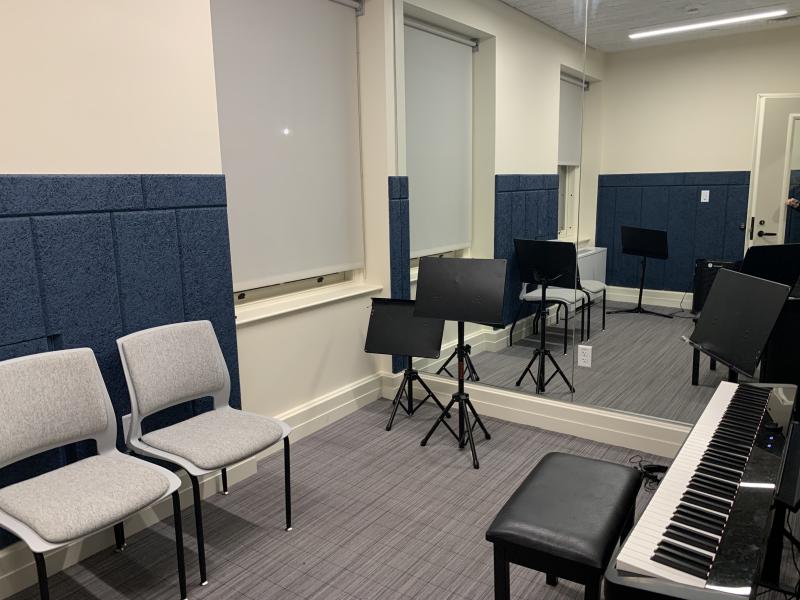 All residential houses at Harvard have these amenities for students residing in the house. It is a wonderful way to foster community by having these shared spaces together. 
Of course, Claverly also features Adams House memorabilia so current students can see past Adams House events and students!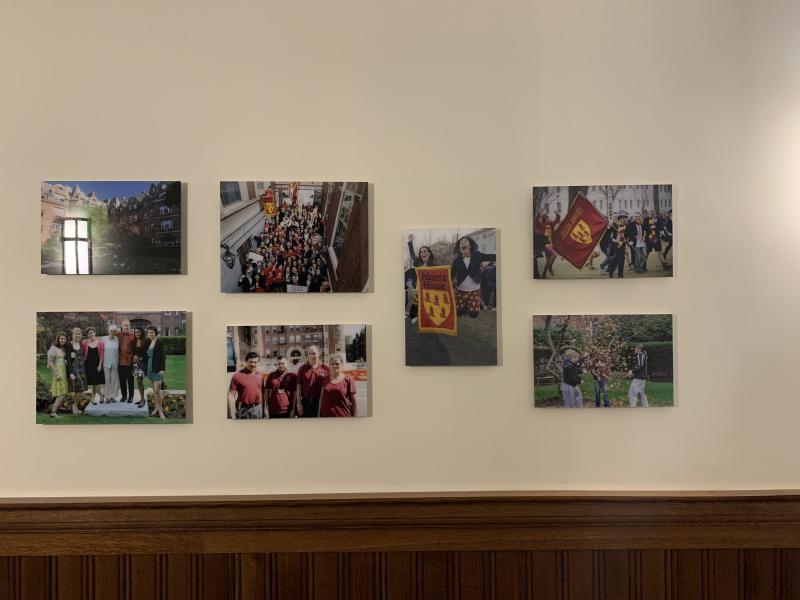 I am very happy to call Adams House my home and I love the community that has welcomed me here! Harvard's unique housing system helps foster community and helps undergraduates truly feel at home at Harvard.