It can be a bit confusing to be a "pre-law" student at Harvard, since the requirements for law school are a lot less specific than for, say, medical school. There aren't specific sets of classes you must take, subject areas you need to be well-read in, or student organizations you need to join.  
The truth is, there's no such thing as "pre-law" at Harvard. For the most part, students who end up going to law school don't describe their academic path that way. Rather, a lot of the students I know have thrown themselves into particular topics or issues—whether that's climate change, prison abolition, or politics—as opposed to "the law" in general. In my own experience, too, so much of the "pre-law" track has just been the process of finding where my passions lie and thinking critically about how I can contribute to the fight for justice during my time here on Earth. 
With that said, the "pre-law" track isn't completely nebulous. In this blogpost, I wanted to share with you all some of the advising resources I've found helpful and a general idea of the law school application process so you're not surprised later if you ever decide to apply to law school (or any grad school)! 
Pre-Law Advising at Harvard 
1. Inspiring Mentors 
I've been lucky enough to meet mentors (like Blessing and Naima) who went through the process before me. Blessing, who was a senior when I was a first-year student, had started the Asian American Womxn's Association and plans on being an international lawyer. Naima, who I met through the policy debate team, was really active in Fossil Fuel Divest and is studying at Harvard Law School right now! Watching them navigate the world and apply to graduate school was super inspiring and helped me envision a future for myself, too. This kind of representation has been so important in my "pre-law" journey—just by virtue of seeing other people, specifically Asian American women, in PhD programs, in law school, in activist organizations, I was able to finally realize that all these things are possible for me too. 
2. Pre-Law Tutors 
Students at Harvard, at the end of their first year, are put into upper-level student "Houses," which become their residential community during the rest of their time in college. Each House has its own advising system, community traditions, dining hall, library, common spaces, etc. This means each House also has pre-law tutors, who are usually current law school students. Pforzheimer, which is my House, hosted virtual advising nights earlier this year to give us a chance to meet and talk with our pre-law tutors. Even before then, though, I was in touch with my pre-law tutor and I was even able to schedule a phone call with her over summer break to learn more about the application process.    
3. Office of Career Services 
Advisors at the Office of Career Services (OCS) helped me write my resume and college activities list earlier this semester. OCS has been a good place to go to with general questions about graduate school, fellowships, internships, and job opportunities.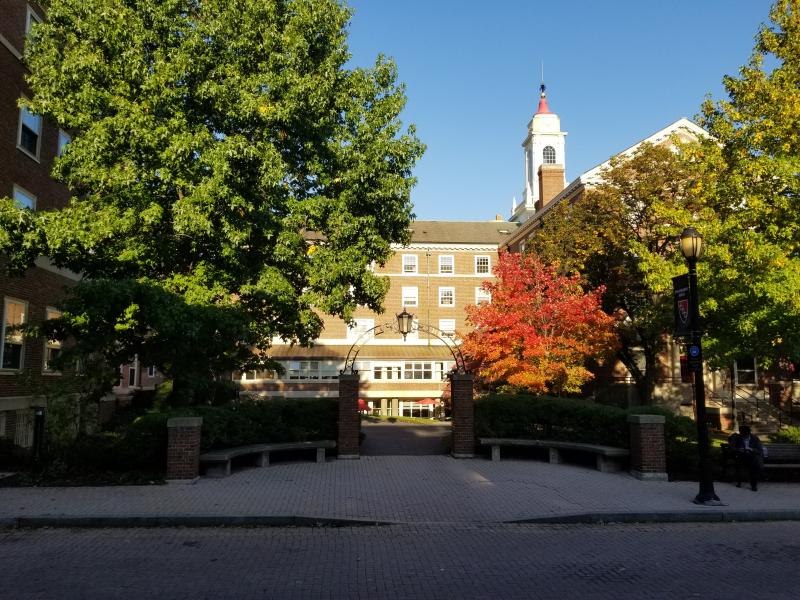 Going Through the Law School Application Process 
As a senior in college, going through an application process this semester was a real throwback to high school. In many ways, law school apps felt a lot like college apps, with perhaps fewer moving parts. The main components are transcripts, recommendation letters, test scores, and personal statements.  
From my personal experience, it seemed like law schools place a higher emphasis on academics—this means transcripts and letters of recommendation by professors carry a lot of weight. Earlier this year, the Pforzheimer Pre-Law Tutors advised students interested in law school (especially first-years and sophomores) to focus on doing well in classes and establishing relationships with teaching staff. 
As for standardized tests, most law schools take the LSAT or the GRE, which you can think of as the SAT/ACT equivalent for law school. In my opinion, the LSAT was quite challenging! However, the classes I took in college helped me develop the skills I needed for the test. For example, parts of the LSAT tests reading comprehension skills, so a lot of my reading-heavy classes in Social Studies and History prepared me for that. The skills I developed in my more 'logic-driven' classes in Philosophy and Math helped me in parts of the test that evaluated my logical reasoning skills. 
The Personal Statement was pretty challenging to write because it forced me to think deeply about how a legal education fits into my overall journey and life goals. I always have a hard time articulating why I'm passionate about certain things or why I want to do certain things, but it was really valuable to force myself to sit down and put into words what I imagine for myself and the future.  
It Takes a Village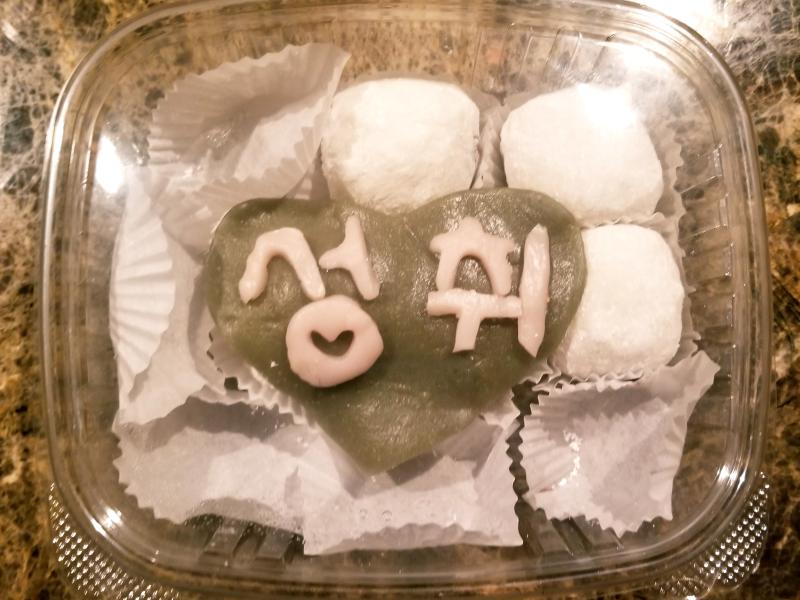 I want to end with this picture of the ddeok (Korean rice cake) that my auntie and uncle (they are family friends who operate a Korean rice cake factory in my hometown!) made for me on the day I took the LSAT. My uncle wrote out the Korean word 성취, which means 'success' and 'accomplishment,' with rice cakes! This photo will always remind me that—as cheesy as it is—it takes a village, and I would've never been able to even dream about applying to graduate school if it weren't for the immense love and support I've received from my community. I'm happy to say I submitted my applications a few weeks ago and am waiting for the decisions with so much excitement for the future and so much gratitude for my loved ones.