Harvard has a very unique housing system.
After our first year, all Harvard students are lotteried into one of the 12 residential Houses on campus, where we live for the next three years. Every student has pride for their House, and truly believes theirs is the best of all. 
I'm going to tell you why my House, Currier, is actually the best: our unmatched dining hall. Each House has its own dining hall in which students can eat breakfast, lunch, and dinner. Students tend to eat meals in their House's dining hall because a) it's convenient since it's usually just a few steps away from your room, and b) Houses encourage us to eat by hosting community dinners and events! All the dining halls prepare the same menu of food for each meal, so you really have the same options anywhere on campus.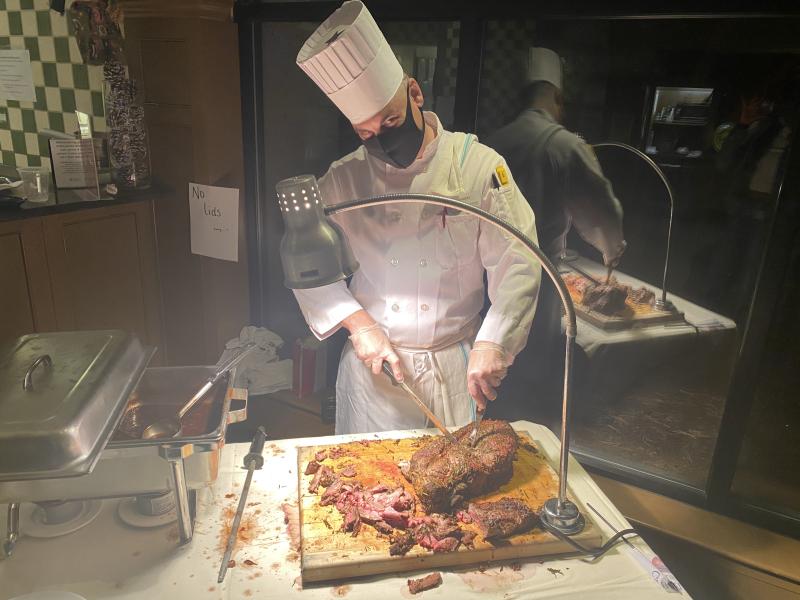 Furthermore, Harvard is unique in that all students automatically have unlimited swipes into the dining hall (swipes are what allow you to access the dining hall each for each meal) included with room and board. I've heard a Harvard legend of a student that tested how "unlimited" these swipes actually are, and he was able to swipe 99 times in one day. So, if you're looking to eat 100 meals in a single day, I guess it's not "unlimited," but I highly doubt this will be an issue!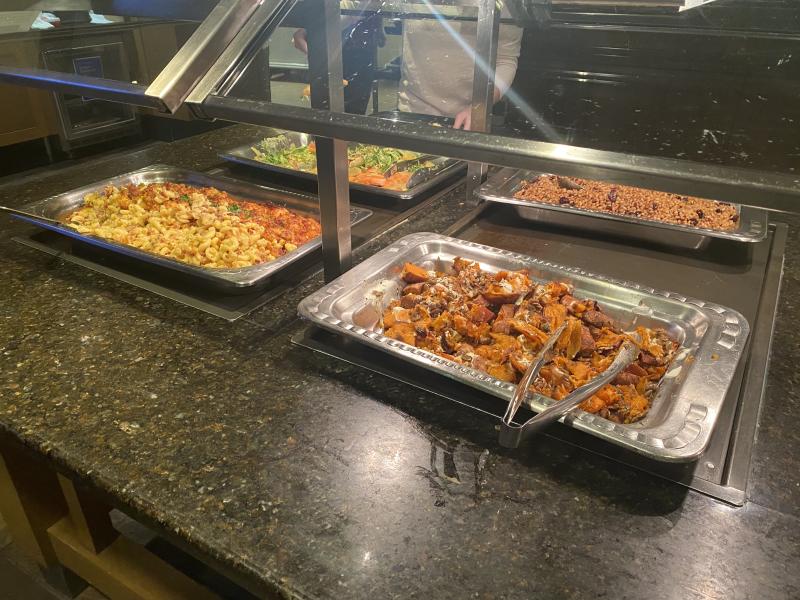 You may be wondering, all the meals in the dining halls are the same - how is Currier's dining hall the best? Well, our meals are made with extra love! I'll give you a great example. Every semester, Currier hosts a special dinner, just for Currier students, called the Audrey Bruce dinner in honor of the House's namesake, Audrey Bruce Currier. This dinner is a great illustration of the beauty and community of Currier. For this dinner, our dining hall staff take extra time preparing a special, gourmet meal that's different from the traditional Harvard menu the other Houses use that day!. As our House Dean put it, it's truly "a labor of love." Additionally, this dinner began because a few students said that they wanted to do more to celebrate Currier. In response, the House Deans, HOCO (a student leadership team that plans events for the House), and dining hall staff banded together to make an incredible night celebrating our lovely Currier community. That love for community is something that you'll find in all the Houses at Harvard, though in my (unbiased) opinion, Currier's is the greatest!
In all seriousness, the housing and dining system is a great way to find and build your community on campus, and feel more connected to the school overall. Because we are broken up into smaller groups in the Houses, I have been able to get to know my fellow Currierites, the lovely dining hall staff I see three times a day, and my House Deans. Being able to form these connections is what turned my house into a home.