When I first started at Harvard, my understanding of what research work looked like was limited to perhaps a more traditional picture – one of people in a laboratory conducting scientific experiments of different sorts.
As someone who was planning to study the social sciences, ultimately settling on Economics as my concentration and Government as my secondary, I thought that research was not something I would be engaged with during college. However, that very quickly changed, once I explored all that campus had to offer. Since my sophomore year, I have been engaged in research on campus in fields within the social sciences and humanities, and it has been a central part of my undergraduate experience!    
At Harvard, research opportunities are available for students as early as their first year. These opportunities, which range from traditional laboratory work to archival research and more, are varied and plentiful – in fact, it's often said that there are more opportunities than there are undergraduates to fill them!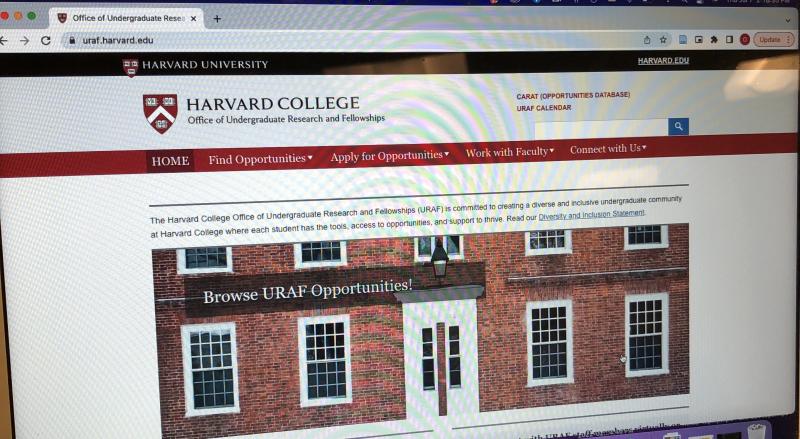 Some research positions are sent over email lists on campus as well as coordinated through larger research programs. For instance, during my senior year, I worked in a research position offered through the Radcliffe Research Partnerships, a program that matches Harvard College students with a research fellow at the Radcliffe Institute for a research and mentorship program. The project I worked on focused on the intersection of poetry and politics in Eastern Europe, and it allowed me to explore a plethora of topics that I myself was also passionate in learning more about. In addition to applying to these kinds of positions, often students can also find positions by simply emailing a professor working within a field of interest, and asking them if they are looking for undergraduate research assistants to work for them.    
Aside from the many ways in which one can find opportunities, there are also a couple of ways you can get compensated for your research work. The research opportunity detailed above was a paid opportunity, and especially as a student who has held some form of employment during her time on campus, this ability to do research and explore my academic passions while also making some money has proven to be the best of both worlds. However, aside from paid research opportunities, it is also possible to do research for academic credit. Some departments offer research assistant positions for academic credit – for instance, during the spring of my junior year I worked as a research department for a professor in the Government Department. This position counted as one of my classes during that semester and allowed me to gain academic credit while also exploring what research could look like within one of my fields of interest.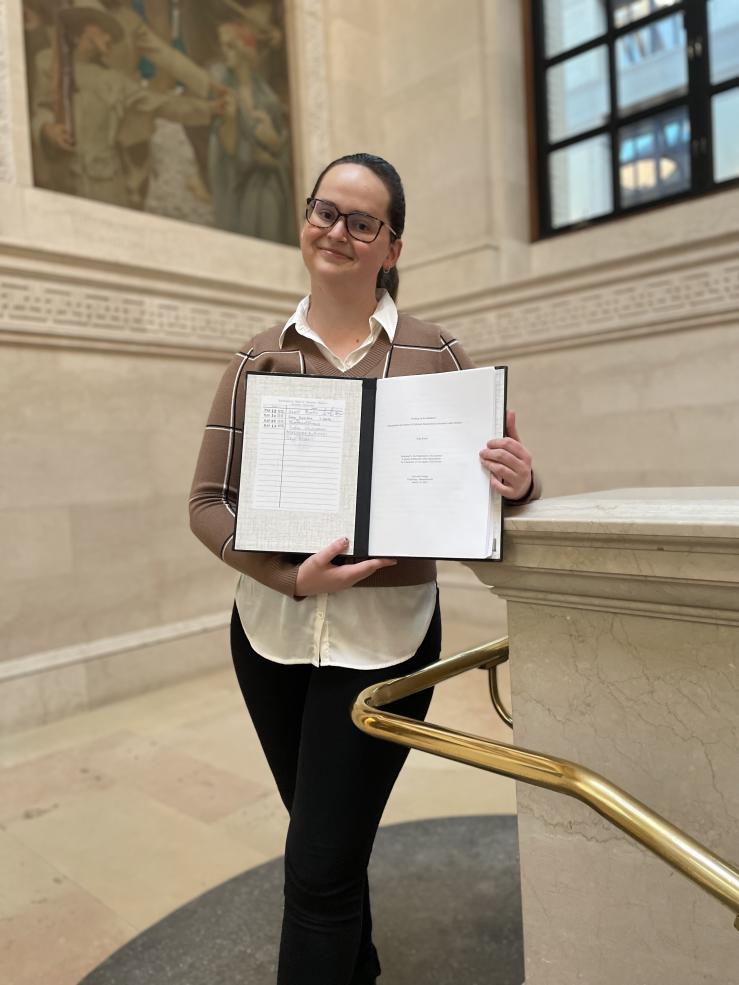 All of the positions I described above would be known as Research Assistant (RA) positions, since you are assisting a professor or graduate student in the research they are conducting. In addition to these kinds of research positions, another common way in which students can engage in research for academic credit is through thesis work. A thesis allows students to undertake original research related to their major, and I chose to write an Economics thesis that examined Russian informal labor markets. From formulating this research idea to conducting the research and writing up the final product, this project felt like the perfect culmination on both my academic journey as well as the research skills I had developed during college.   
Overall, through my own experiences, I was quickly able to learn that research extends beyond more traditional scientific research, and includes work in the humanities and social sciences as well. Through opportunities such as the ones I have had, I have been able to develop my research skills while also learning about some of the coolest topics I have been able to explore during college.