This was my process to vote this year!
Since I'm a senior in college, I was only 17 during the last presidential election, which meant, critically, that I wasn't old enough to vote. I remember being SUPER jealous when some of my friends, who were already 18, showed up to AP Biology late because they had gone to vote before school. 
Ever since then, I've awaited this year's election pretty eagerly (for a wide variety of reasons I won't get into). Obviously, I didn't plan for COVID-19 when I imagined going to the polls, so this year turned out pretty differently than I, or most people, expected. I didn't even think I'd be back in Pennsylvania!
Thankfully, I am registered to vote in PA (gotta rep for the swing states!), and we have a pretty flexible mail-in ballot policy, so I was able to request one easily. Given COVID and all the unrest that has happened recently, I really, REALLY didn't want to go vote in person, or give my ballot a chance to get lost or get there late – I'm a firm believer that every vote counts!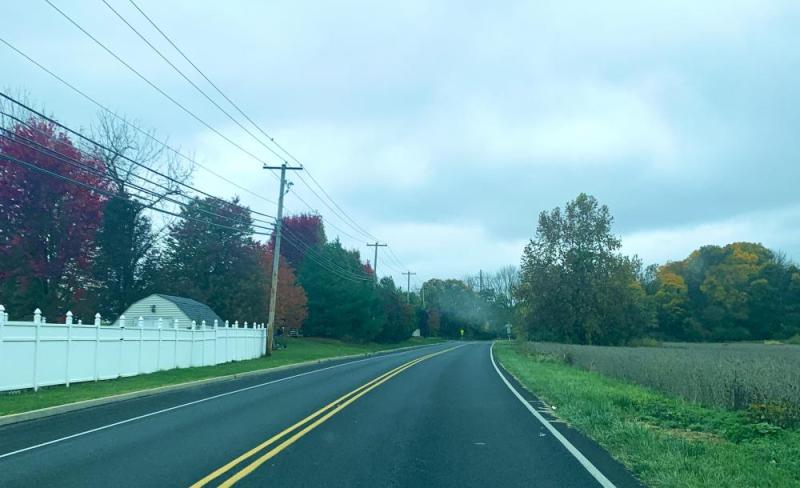 I requested my ballot in July, because I was kind of anxious about it, and with the extended and upfront showing of systemic racism in our country, it was definitely on my mind. I'm glad I did request it early though, because I got it in the mail at the beginning of October!
In terms of getting it back to the county election office, I decided to drive it over to the drop box in front of my county's office myself – one of the perks of being at home was that it was only a 30-minute drive away. There are a few satellite drop boxes I could have taken it to, but like I mentioned before, I was a little nervous and wanted to make sure I got it there safely. And of course, like always, I stopped on the way home and got an iced coffee, because did you really run an errand (or vote!) if you didn't stop for coffee?
Either way, I hope that all of you who are eligible voted! By the time you're seeing this, it'll probably be post-election, so I hope you were able to get out and make your voice heard!