My sophomore year has been quite a journey from changing my concentration to making new friends and traveling to other countries for the first time without my family. Although we as students are busy studying and attending classes, there is always time to take a break, celebrate, and have fun. 
The Boisheki Mela and the Pohela Falgun Dawat by BASHA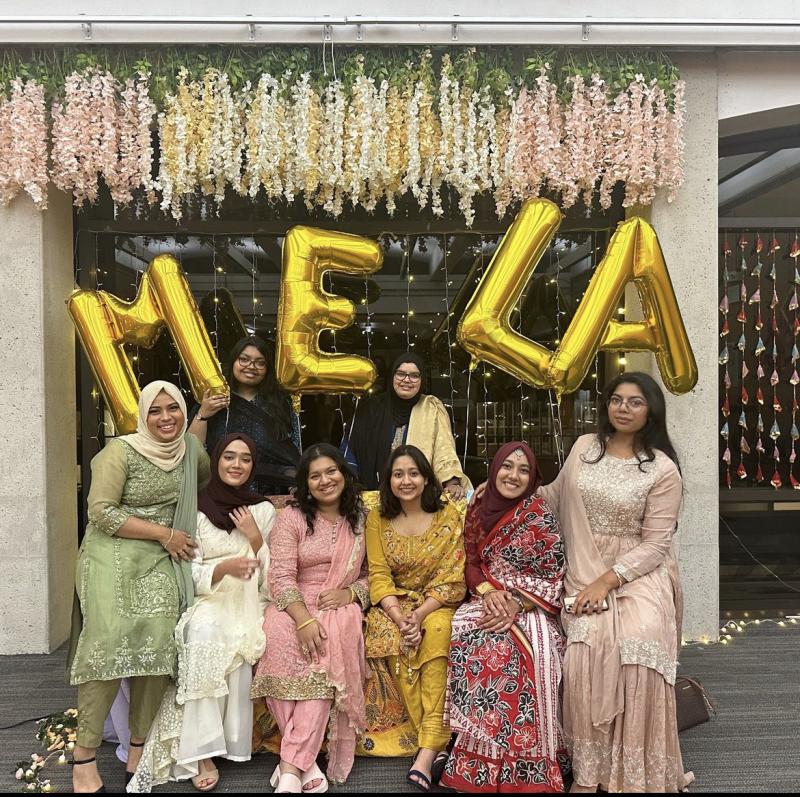 The Bangladeshi Association of Students at Harvard (BASHA) has a semesterly event called the Mela. The Mela is a celebration for the Community to come together and appreciate South Asian culture through music, food, and attire. This year's theme was "A Celebration of Home" which was an effort to bring home away from home to South Asian students on campus, as well as explore and invite students to immerse themselves in our culture and traditions. The event consisted of South Asian food, music, performances, and games. This was done with the help of other student organizations including the South Asian Women's Collective, the Pakistani Students Association, the Tibetan Cultural Association, the South Asian Association, and the Harvard Undergraduate Nepali Student Association. 
The Pohela Falgun Dawat is BASHA's big Spring semester event and is a time when we celebrate the beginning of Spring! Similar to the Mela there was lots of food, music, and cultural attire, but there was also the distribution of flowers to the guests and the incorporation of flowers in the decor.
Fall Dinner and Eid Banquet by HIS
The Harvard Islamic Society (HIS) hosted a Fall Dinner as one of the many opportunities for the Muslim community to come together, make new friends, and reconnect with old friends over dinner and dessert. At the event, the executive board introduced themselves and their roles, there was a recitation of the Qur'an by undergraduate student Ali Khan (co '26), and an empowering speech by the keynote speaker, Dr. Caner Dagli, who is an associate professor of Islamic Studies at the College of Holy Cross and leader in interfaith dialogue. 
HIS also hosted an Eid Banquet where the Muslim community at Harvard came together to celebrate Eid-al-Fitr together. (Be on the lookout for another blog about being a Muslim at Harvard soon). You can catch a glimpse of what Muslim life on campus is like here.
Mock Mehendi and Chaand Raat by PSA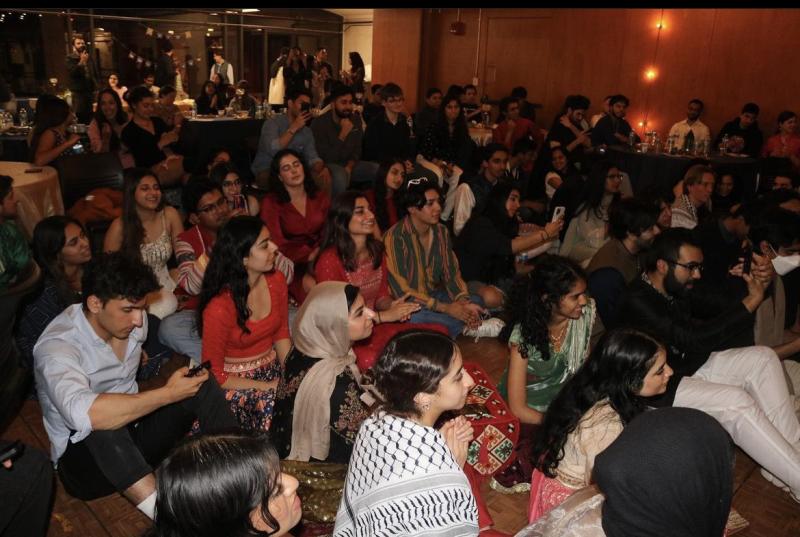 The Pakistani Student Association (PSA) hosted its annual Mock Mehendi event, which was intended to mimic the kickoff before the wedding ceremony in Pakistani culture. There are different variations of this that occur in other parts of South Asia as well. There is a pretend bride and groom, bridesmaids and groomsmen dances, music, and food. This was an eventful night and definitely, one to remember.
Sufra and Turath by SAS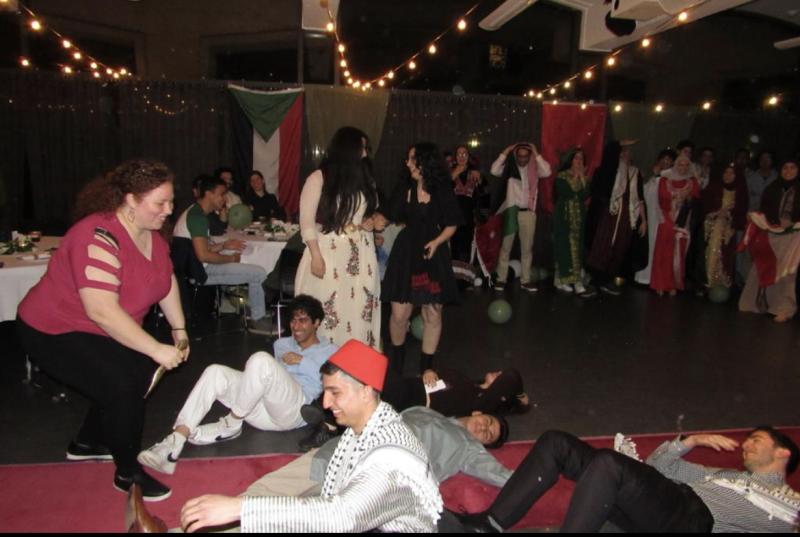 Although I am not Arab, I have been welcomed into the Society of Arab Students (SAS) community by my loving friends. Sufra is SAS's big semester even where Arab culture and community are fostered through music, food, and language. Everyone dressed up in cultural and formal attire, students introduced themselves and made new friends, and lots of pictures were taken. This was an opportunity for me to appreciate Arab culture through people and music. You can learn more about Sufra from another student here.
In the Spring, SAS hosted Turath where all the Arab students inform others about their unique traditions and culture through instruments, various dishes, and ethnic clothing presented at the booths that students created to represent their country. It was an enjoyable experience to stop by each of the booths and admire the calligraphy and art. There was also a fashion show where students from countries in the Middle East and North Africa showcased their attire as they walked collectively and danced along to their music. 
Mexico and the Dominican Republic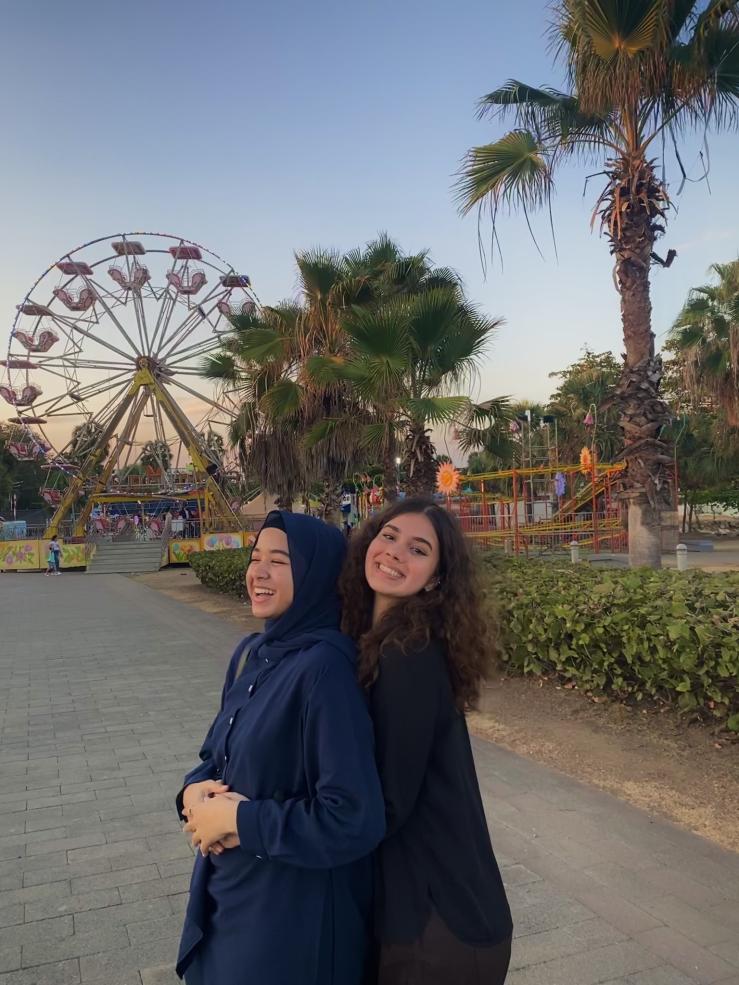 Traveling was not something done frequently by my family. As a low-income student budgeting the time and money to travel was never really a priority, and I was not used to traveling alone or with friends. Fortunately, since coming to Harvard, through on-campus jobs, paid research, and saving up money, I was able to travel to two countries with my friend Alaha Nasari (co '24). It was definitely an immersing and eye-opening experience when we visited Mexico and the Dominican Republic as we soaked up the history and culture through the historical sites, beautiful beaches, and very kind people. We tasted the abundant flavors through mofongo, tacos, and arroz con frijoles; we absorbed the history and nature when we visited Tulum, Los Tres Ojos, and Coba; we admired the colors and vibrance through the Mercados, the mariachi performances, and the people we met in restaurants, Masjid Al-Nour, and just in passing. I am very grateful for the opportunities to learn more about other cultures firsthand and to share these moments with one of my closest friends at Harvard. 
Ghungroo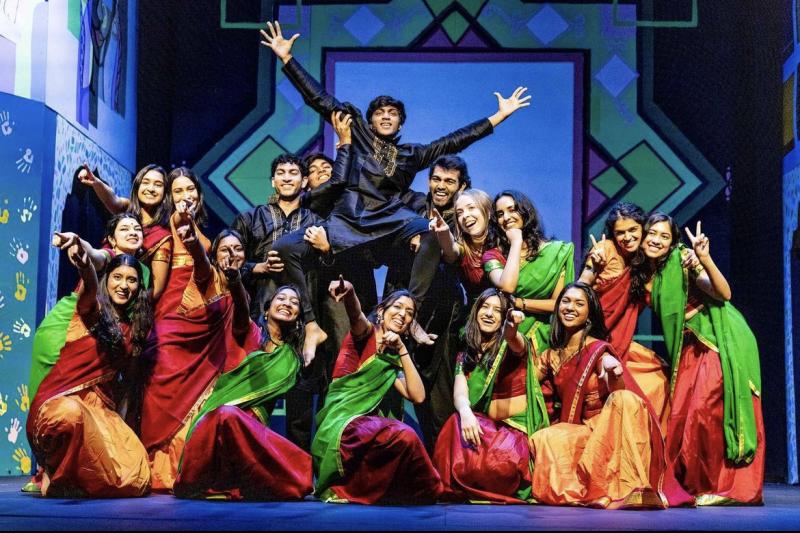 Ghungroo is the largest student-run production at Harvard. This event encaptures liveliness and abundance of South Asian culture. This performance consists of dancing, singing, poetry, skits, spoken word, and more. This is my second time attending the event and it is always an experience to be able to connect with my culture even during the busy academic year and enjoy the performance with my friends. You can read about Ghungroo from a different perspective here.
Senior Send Off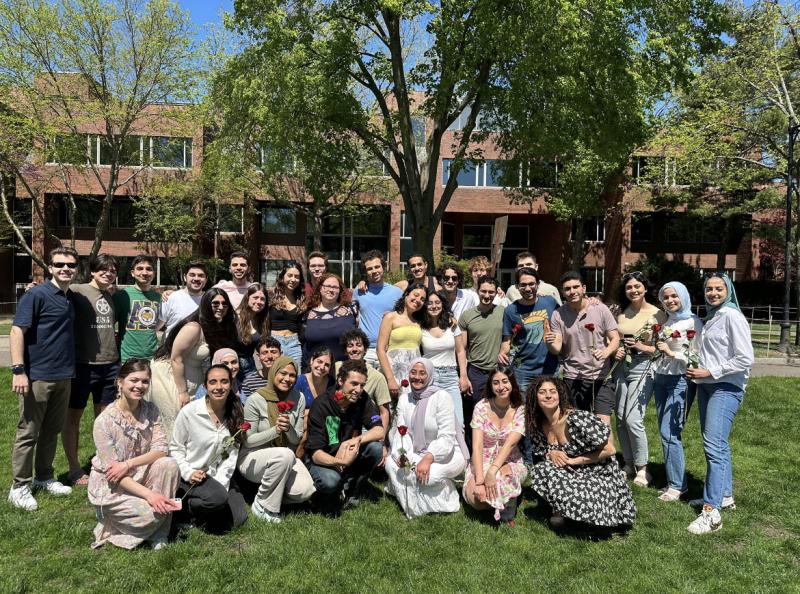 The Senior Send-Offs was definitely a bittersweet moment. It was sad seeing the seniors leave, but also exciting to see them continue on with their goals and dreams. Many of the student organizations on campus host a senior Send Off towards the end of the year. I attended the HIS and SAS specifically. People took pictures, wrote cards, gave flowers, and shared past memories. It was a very wholesome experience. You can read about the Harvard experience and reflections from the seniors here: https://college.harvard.edu/student-life/student-stories/dear-aisha-aisha
https://college.harvard.edu/student-life/student-stories/reflections-senior-my-favorite-moments 
Friends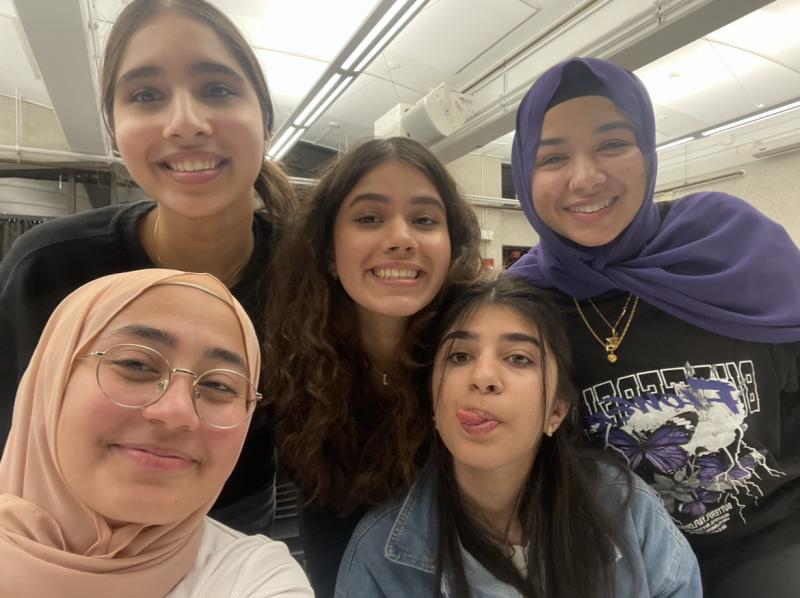 Overall, I have made some amazing friends and I continue to make new ones as the semesters go by. We have bonded through our group trips to IHOP at 3 am for suhoor, our cafe study sessions at Jaho, our movie night trip to see Black Panther: Wakanda Forever, and more. I am excited to see what the next two years here hold for me.