As my summer came to a close, a realization dawned on me - I'd be back on campus in a couple of weeks for senior year! This would be my first time coming back since the entirety of campus was evacuated in March of 2020. After a whole year and a half of online classes, I'd finally get to come back to Lowell House (best house!!!), see close friends outside of a computer screen, and make some lasting memories during my senior year.
That all said, once I got to campus, I was hit with another realization - the return to nostalgia and familiarity that I was hoping for was missing. The campus and the people I'd come to know were no longer there. It struck me that the class years that had come before me were fully gone, replaced with unfamiliar faces. The sense of nostalgia gradually came back as the senior class returned to campus on the final move-in day, bringing a semblance of normalcy. Pretty soon, the campus was bustling again with tourists and students making their way through Harvard Yard, students tossing frisbees in the various green spaces, and people going in and out of academic buildings for classes and clubs.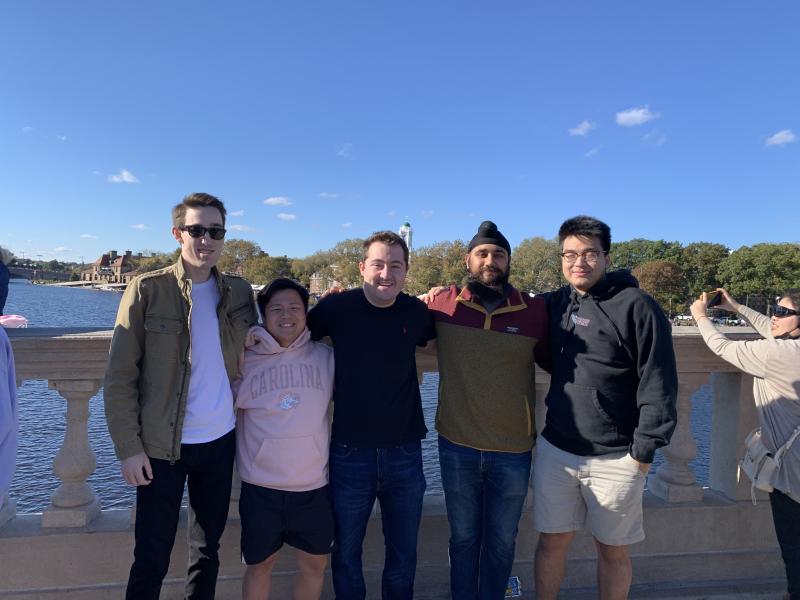 Since the beginning of the semester, I've grown re-accustomed to being back on campus! In person classes are in full swing, clubs and student organizations are hosting events and resuming activity, and intramural sports are back with all 12 upperclassmen houses competing for the house cup and all the glory that comes with it!
On a different note, senior year brings with it a lot of priorities such as job hunting, writing a thesis, applying to graduate schools, and, of course, finishing up any final graduation requirements. Perhaps one of the most important priorities for me has been making up for the loss of a year and half and creating some lasting memories. It's been absolutely amazing to be back with close friends. To make up for lost time, we've been using extended weekends to go hiking, taking road trips, visiting nearby national parks, and exploring neighboring cities.
With class of the 2022 (the now senior class) being the only one that has been on campus for a full academic year, it's fallen on us to keep Harvard's traditions alive and going. Thus, through introducing the underclassmen to traditions such as the various parents' weekends, the Harvard versus Yale football game, and, later on, Housing Day, the campus, once again, feels like a home away from home. Overall, it's great to finally be back!